Brendan Fraser's 2004 Crime Drama That Left Fans With A Bitter Taste, Calling It 'Oscar Bait'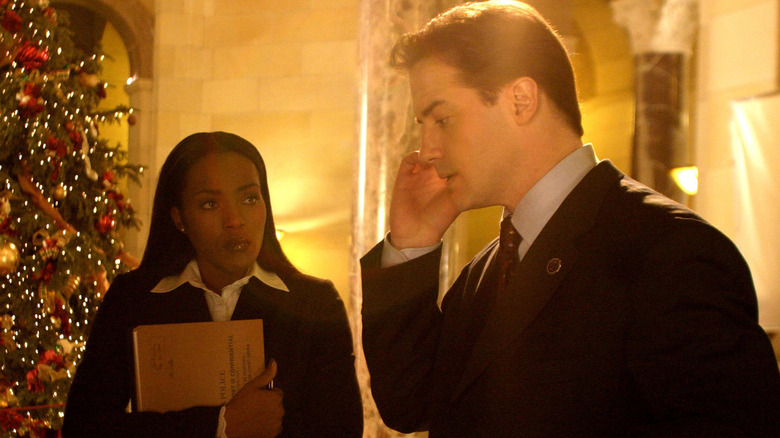 Lionsgate Films
The best actors can, sometimes, find themselves in not-so-great projects — even if the film does achieve what it initially sets out to become. When the cast of 2004's "Crash" signed onto their respective roles, they may have found the script to be potentially Oscar-worthy, and sure enough, it went on to win best picture. But folks like Brendan Fraser couldn't have realized that, two decades later, it would be widely considered the worst best picture winner of the 21st century.
The Paul Haggis drama "Crash," something of a phenomenon upon its release, has steadily declined in reputation since, to the point where it has become shorthand for a modern "what were they thinking?" Oscar win. 
"The cast is amazing (Sandra Bullock, Don Cheadle, Thandie Newton and Terrence Howard, among others), the film not so much," USA Today wrote in 2020. "The interweaving of stories set around social and xenophobic tensions in L.A. fumbles a bunch of chances to deal with racism and multiculturalism in a real way. Making matters worse, it stole a best picture win from 'Brokeback Mountain,' a film that treated gay romance with heart and care."
Fraser, who would eventually score an Oscar of his own for his lead performance in "The Whale," plays District Attorney Rick Cabot in the film, husband to Bullock's Jean, who find themselves victims as they're carjacked by two young Black men, yet are responsible for corruption throughout the law enforcement system that could be seen as a cause. Throughout the 2022/2023 awards season that led to his "Whale" victory, Fraser received lots of love and support from his fans and peers — but oddly enough, folks were far more likely to praise the likes of his "Mummy" films, "Airheads" or even "Encino Man" than his previous Oscar campaign-worthy flick.
Nobody likes Crash, apparently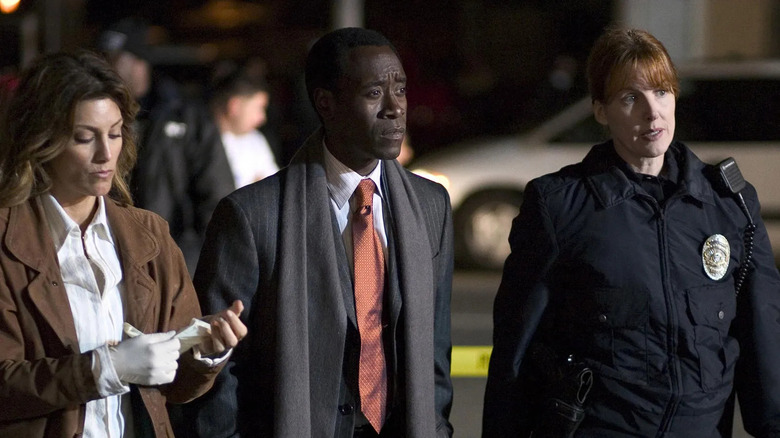 Lionsgate Films
"I understand that some people might think that it's over the top with the racism theme," posted one Reddit user, defending the drama, whose Oscar night win was something of a surprise even at the time. "But I still love the film and I don't see how so many people can be against it."
Another user on the thread shot back: "It is probably one of the biggest examples of Oscar bait I have ever seen." 
Oscar bait, for the uninitiated, refers to a movie seemingly made just to win Academy Awards, sometimes without much regard for whether or not the movie is any good. While these films often fall flat ("I Am Sam," "Diana," last year's "Amsterdam"), "Crash" could be seen as one of the outliers. Additional Reddit users, including a few with now-deleted accounts, expressed a similar sentiment to critics and industry experts, which is that the movie's approach to race relations is clumsy at best and harmful at worst.
"Once you realize that each character will get a scene of him or her being shown in a positive light and a scene showing him or her in a negative light, the rest of the movie becomes a checklist," wrote one. "You're simply waiting for what you know is coming."
Crash beat out a beloved film for best picture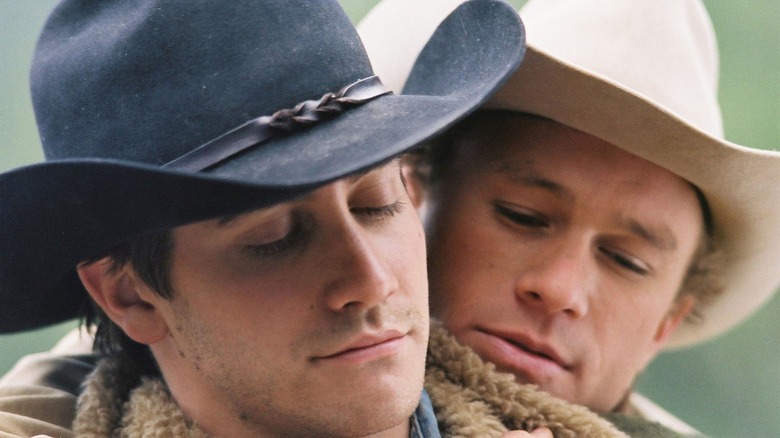 Focus Features
Some component of the "Crash" backlash may be that the career of Haggis (at the time a hot Hollywood commodity, about to be handed the keys to the 007 kingdom) has dropped precipitously amid, other things, rape accusations; another is that the film's best picture win beat out the films "Munich," "Good Night and Good Luck," "Capote," and "Brokeback Mountain." While director Ang Lee won the directing trophy for "Mountain" (and the film also won best adapted screenplay and best original score), that film's best picture snub is still seen by many as a miscarriage of justice.
Nearly two decades later (and following the tragic death of one of its leading men), "Brokeback Mountain" is one of the more beloved movies of this same period, and largely viewed as a catalyst for advances in gay media portrayals since. Nevertheless, its nuanced, emotionally-charged story lost the top prize to a movie that many consider inferior. 
Is it possible that "Brokeback Mountain" fans are dunking on "Crash" because they love the other option so much? Absolutely, but the ongoing trajectory of both films seems to indicate that "Crash" and "Brokeback" is turning into the 21st century equivalent of "How Green Is My Valley?" and "Citizen Kane." Fortunately for Fraser, Newton, Bullock, and the rest of the cast, the reputation of the film certainly hasn't bogged down their careers.