Misha Collins Was Almost In The Winchesters Finale (& Could Be In Future Seasons)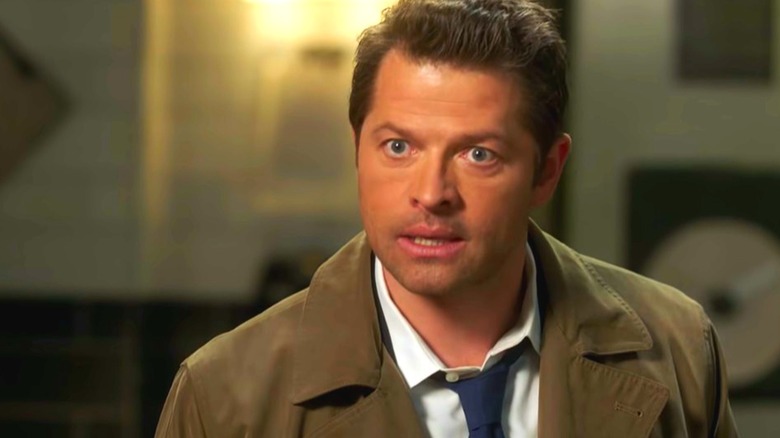 The CW
Despite only signing on to "Supernatural" for a three-episode arc in Season 4, Misha Collins' angel, Castiel, made himself right at home on the fantasy series, becoming a welcome sidekick for the Winchester brothers, Sam (Jared Padalecki) and Dean (Jensen Ackles) throughout the entire rest of the show. He became so much a part of the family that fans fully expected him to become a presence on "The Winchesters" at some point.
Collins even tried to pitch his involvement in "The Winchesters" after the show was announced, tweeting "Seems like this show would benefit from a time-traveling angel-in-a-trenchcoat character. Just saying." But, at least for Season 1, it just didn't happen.
"We did have conversations about Castiel rejoining the "Supernatural" universe for the end of this first season of "The Winchesters" but for various reasons, it didn't work out," Collins told Deadline. "But Jensen [Ackles] and I are certainly open to it. We've had several conversations about it and would love to explore how to best do that in subsequent seasons of "The Winchesters." If Collins has any say, it sounds like there's a good chance we'll see Castiel in future seasons — if "The Winchesters" is renewed.
Collins tried to get Jensen to appear in Gotham Knights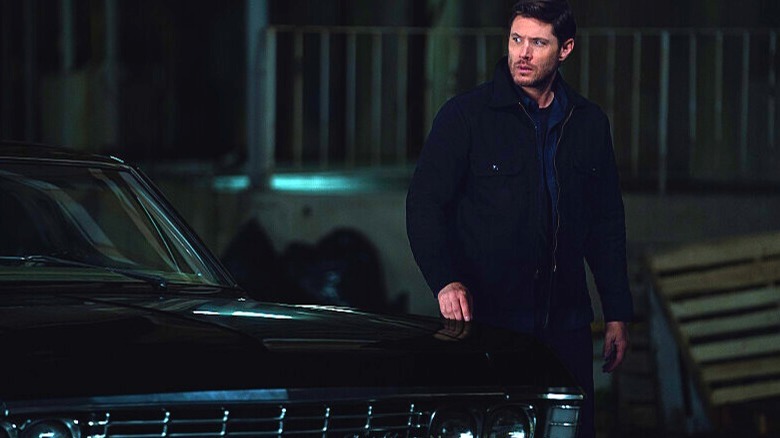 Eliot Brasseaux/The CW
There's obviously a lot of love between Misha Collins and his longtime co-workers, with Collins tweeting a staged video of Jensen Ackles and Jared Padalecki saying they're going to watch the premiere of his new show, "Gotham Knights," on March 14, followed by Collins supporting the "Supernatural" world by tweeting out a scene from "The Winchesters" Season 1 finale. Collins even acknowledged that "Gotham Knights" attempted to get Ackles to appear as Batman, which, due to logistics, didn't work out. "Jensen was working on another show, and the timing and the scheduling didn't work out, but that would've been awesome. I was super excited about it," Collins said at a CW roundtable interview.
With the acquisition of The CW by Nexstar, we still don't know yet if there will even be a Season 2 of "The Winchesters" for Collins to appear on, but that isn't stopping showrunner Robbie Thompson from starting to write a Season 2. "I actually wrote the opening of Season 2, just to kind of be like, 'Do I know where this is going?" he told TV Line. 
Fingers crossed Thompson gets a chance to tell more stories about the monster-hunting Winchester family, and fans get to see Castiel again.