The Ted Lasso Scene That Made Brett Goldstein Tear Up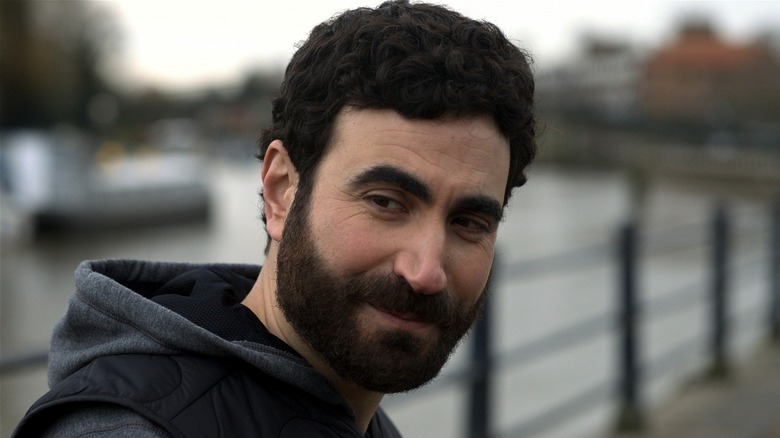 Apple TV+
In the world of "Ted Lasso," masculinity is not synonymous with toxicity. Jason Sudeikis' titular character may know nothing about English football, but that doesn't stop his can-do attitude and constant attempts to make his players the best versions of themselves. Coarse ex-footballer-turned-coach, Roy Kent (Brett Goldstein), depicts all the hallmarks of classic masculinity but is open, honest, and loving in his relationships. This is the warm and supportive vibe of "Ted Lasso," which extends to the writers and actors on set. Goldstein is the first to admit how a pivotal scene moved him to tears while watching.
"It's when [Rebecca (Hannah Waddingham)] confesses to Ted, and he forgives her and they hug," Goldstein told Entertainment Weekly. After a season of attempting to sabotage Ted to get back at her vile ex-husband, Rebecca recognizes that they have become friends, and she wants him to succeed. This leads to a lesson in accountability as she decides to come clean for the better of their friendship.
"And I was there, and when they did the rehearsal — first rehearsal of it — I had a tear. We all did," Goldstein added. In typical Roy Kent fashion, Goldstein followed up the admission with an expletive of how amazing it was. He continued: "It was beautiful. That was when I was like, 'She's going to win an Oscar.'" Emotionally authenticity flows through the series and this was not the last time Goldstein felt it.
Brett Goldstein has always been tapped into his emotions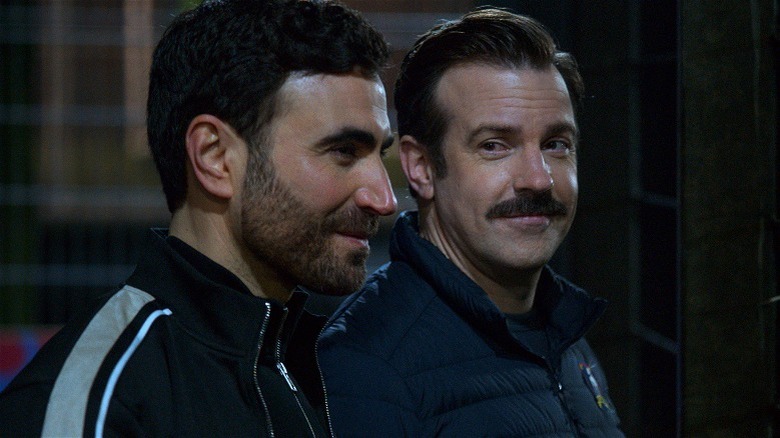 Apple TV+
It is an unfortunate reality that "Ted Lasso" Season 3 will be its last. Jason Sudeikis has always been upfront about wanting to tell a contained story with a beginning, middle, and end. And as refreshing as it is to see a show that doesn't overstay its welcome, "Ted Lasso" is so brilliant that even the people who work on it will be devastated to see it go. Brett Goldstein has stated that he would love to "play Roy Kent forever," but that is sadly not so realistic. Since the beginning of the series, Goldstein understood how special it was to be involved.
"You're loving something so much that while you're enjoying it, you can't enjoy it because you're worried about it ending. You know it's going to end. That's how I felt pretty much from the beginning of this job," Goldstein told Entertainment Weekly. He went on to say, "I'm so grateful for it. I love it, and I'm so sad that one day it will end. And I think I've always felt that."
Hannah Waddingham confessed that saying goodbye to Rebecca hasn't been easy either. The entire cast has bonded so well during the heartwarming series that working toward the finale has been a struggle. When asked, Goldstein added how many times he cried when penning the last episodes. "Three," Goldstein answered before joking, "I was very tired."