Whatever Happened To The Cast Of Crocodile Dundee?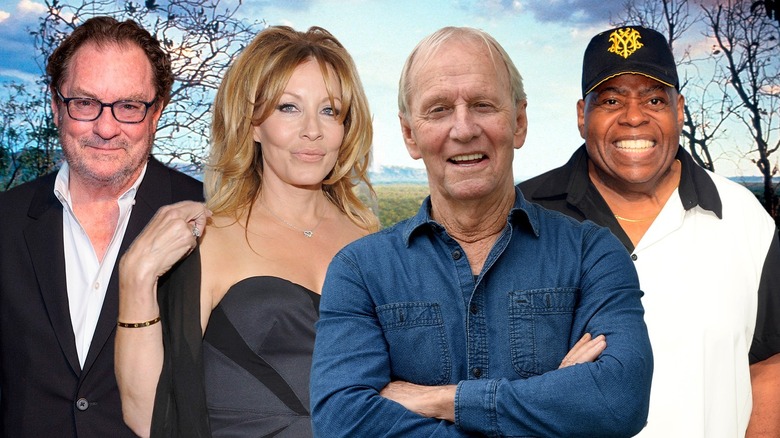 Static Media, Shutterstock, Getty
"Crocodile Dundee" was an experiment by Australian producers to make a movie that would appeal to both native Australian audiences and somehow also garner interest in the larger United States market. Amazingly, they achieved this in 1986 with the first "Crocodile Dundee" movie, a fun, exciting, light-hearted action comedy starring a charming Australian outdoorsman, Paul Hogan, as a crocodile-wrestling hero. 
Speaking of his iconic character, Paul Hogan explained on "A Current Affair" (via Newsner) how audiences at the time were craving a more wholesome hero who differed from the murderous maniacs of contemporary action shlock. He said, "The movie scene is screaming out for the movie hero who doesn't kill 75 people ... less of those commandos, terminators, ex-terminators and squashers." He added, "Mick's a good role model. There's no malice in the fellow and he's human. He's not a wimp or a sissy just because he doesn't kill people."
This gamble paid off in a big way, since "Crocodile Dundee" proved to be a massive commercial success around the world. It became the highest grossing movie of all time in Australia, and the second highest release in the United States of that year behind "Top Gun." With a budget of only $10 million and a box office return of over $328 million, "Crocodile Dundee" spawned an overnight franchise with two sequels released in 1988 and 2001. With all that being said, this series would be nothing without its talented ensemble of actors. Read on to find out whatever happened to the cast of "Crocodile Dundee."
Paul Hogan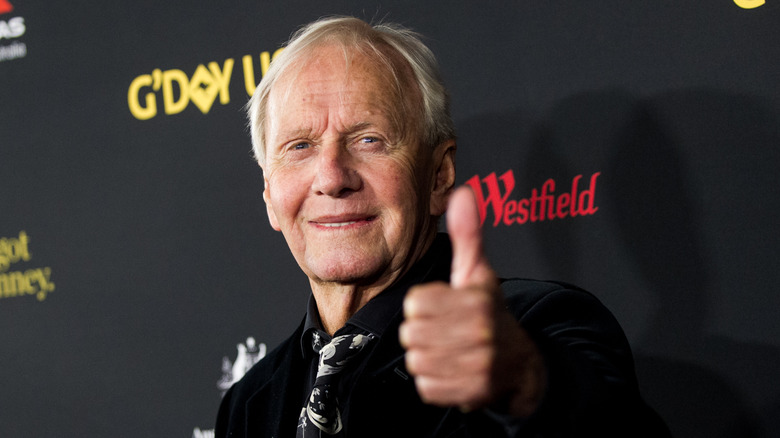 Emma Mcintyre/Getty Images
"Crocodile Dundee" wouldn't exist if it wasn't for its lead actor and primary writer, Paul Hogan. He created the idea for Dundee when he was visiting New York City one day and wondered what a hardcore Australian outback bushman would think of the concrete jungle. He said at one point, "He's a mythical outback Australian who does exist in part — the frontiersman who walks through the bush, picking up snakes and throwing them aside, living off the land who can ride horses and chop down trees and has that simple, friendly, laid-back philosophy. It's like the image the Americans have of us, so why not give them one?"
Paul Hogan is an Australian actor and comedian who is primarily known for his role as "Crocodile Dundee," and not much else. Since his final appearance as Dundee in the original trilogy of films with 2001's "Crocodile Dundee in Los Angeles," Hogan has continued acting in various roles. Some of his notable appearances in recent years include Vince Hopgood in "Strange Bedfellows," Charlie in "Charlie and Boots," and as himself in "That's Not My Dog!" Hogan also starred in the Australian meta-comedy film "The Very Excellent Mr. Dundee," where he plays a fictionalized version of himself who needs to restore his tarnished reputation before being knighted. This film also featured other major talent, with co-stars like Chevy Chase, John Cleese, Wayne Knight, and Olivia Newton-John (in what would be her final role before dying in 2022).
Linda Kozlowski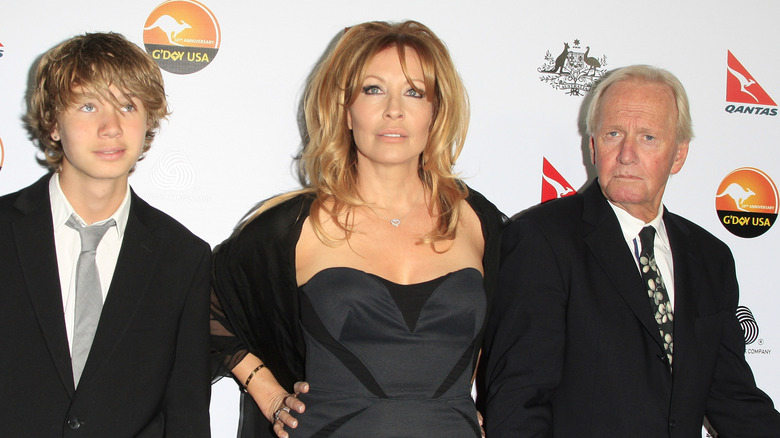 Joe Seer/Shutterstock
Starring alongside Paul Hogan in "Crocodile Dundee" was none other than Linda Kozlowski, who played the role of Newsday writer Sue Charlton, sent to interview Michael J. "Crocodile" Dundee in Northern Australia. As the plot unfolds, the two unlikely friends develop a budding romance as Sue realizes that her current fiancé isn't right for her when compared to this outback hunk. Kozlowski returned as Sue Charlton for "Crocodile Dundee II" in 1988, and interestingly the two co-stars became a real-life couple behind the scenes during the filming of the sequel. Unfortunately, Kozlowski and Hogan's marriage fell apart in 2014 when the two divorced over the time-honored "irreconcilable differences."
While she's mainly known for the "Crocodile Dundee" films, Kozlowski has appeared in other projects over the years that are definitely worth mentioning. Following her breakout role in 1988's "Crocodile Dundee," Kozlowski starred as Claire in "Pass the Ammo" and Rose Garner in "Almost an Angel." She continued scoring roles in smaller films such as 1993's "The Neighbor," 1994's "Backstreet Justice," and John Carpenter's 1995 horror flop "Village of the Damned." 
Ultimately, Kozlowski's legacy is permanently tied to her first big break, since her final film role to date was in 2001's "Crocodile Dundee in Los Angeles." Kozlowski touched on her decision to distance herself from the acting business in an interview with the Herald Journal in 2001. She said candidly, "These straight-to-video, schlocky films I was getting were giving me an ulcer, basically because I was the only one on the set that cared about anything ... Between that and my biological clock, I decided to give it all away."
John Meillon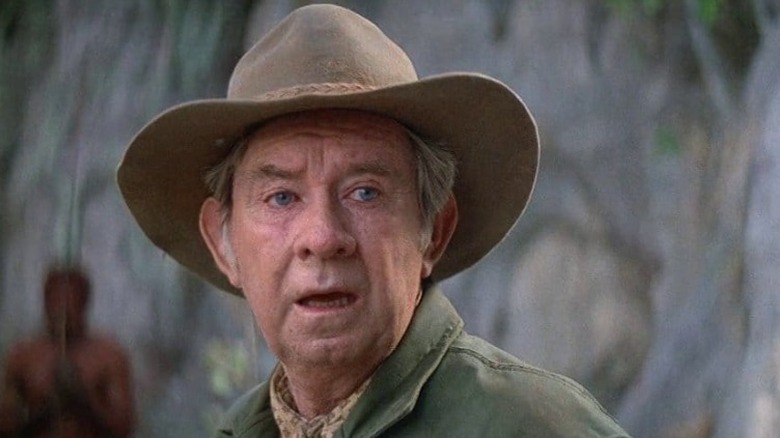 Paramount Pictures
Michael J. "Crocodile" Dundee isn't the only grizzled Australian to have a part in "Crocodile Dundee," since these films also feature the talents of actor John Meillon as his friend and business partner Walter "Wally" Reilly. Wally is introduced early into the first film as the person who Sue meets at a local pub upon her arrival in the Northern Territory of Australia. His character proved to be a humorous and consistent supporting role throughout the first two "Crocodile Dundee" movies, by showcasing more of the fun personalities of the Australian outback.
As an actor, John Meillon had already gone well beyond his role as Wally Reilly by appearing in other films of the Australian New Wave scene throughout the 1970s and 1980s. Meillon boasted an extensive acting career which spanned three decades, starting with his first role in "On the Beach" in 1959. Before gaining mainstream recognition in the "Crocodile Dundee" films, he was a respected character actor in indie films like "Wake in Fright," "Walkabout," and "The Cars That Ate Paris." 
Tragically, John Meillon passed away from cirrhosis of the liver in 1989 at the age of 55, making his "Crocodile Dundee II" appearance in the previous year his last role. In an interview with the Associated Press following his death, his close friend Bill Gardner weighed in on Meillon's pickiness when it came to acting roles even after gaining wider recognition. Gardner said, "He was very selective in the roles that he did — he refused many because he did not think they were good enough and money never entered his head."
Charles S. Dutton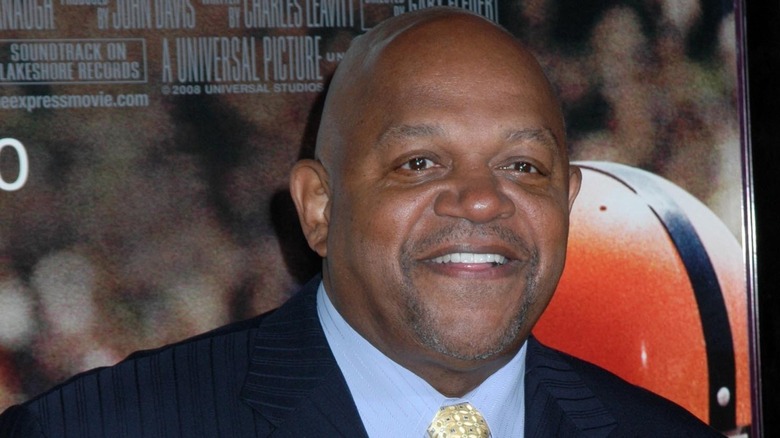 s_bukley/Shutterstock
First appearing in "Crocodile Dundee II," actor Charles S. Dutton landed a significant role in the sequel as Mick Dundee's easygoing boss, named Leroy Brown, who has a reputation for being a tough member of New York City's street community. His position of authority over the fish-out-of-water crocodile hunter helps drive the main plot of the film, as he puts Dundee in contact with a local street gang after Sue is kidnapped by a drug cartel. While Dutton isn't in the film much beyond the first act, he still plays a critical role in this bigger, more action-oriented story.
Charles S. Dutton is a respected actor and director with years of experience under his belt in both movies and television. His role in "Crocodile Dundee II" was one of his first major film credits but it certainly wasn't his last, as he continued to be cast in parts such as Dillon in "Alien 3," Fortune in "Rudy," Sheriff Ozzie Walls in "A Time to Kill," and Percy Walker in "Legion" to name just a few. His performance in "Alien 3" stood out enough to get Dutton nominated for a Saturn Award for Best Supporting Actor, although he was beaten out by Robin Williams for his role in "Aladdin." Dutton has also had a prestigious career on the small screen with appearances in shows like "Roc" and "The Piano Lesson" which actually got him nominated for a Golden Globe. These days, Charles S. Dutton seems to have retired from the acting business, since his last credited role was as Freddie James in 2015's "Carter High."
David Gulpilil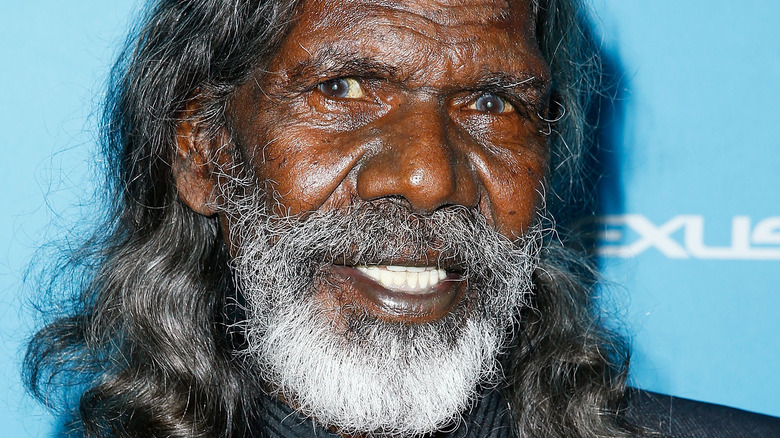 Brendon Thorne/Getty Images
For a film dedicated to the Australian outback, it's great to see some Indigenous Australian representation in the form of actor David Gulpilil, who played Neville "Nev" Bell in the first "Crocodile Dundee." Nev is a Aborigine character who both Dundee and Sue encounter in the Australian outback as they are getting to know each other in the wilderness. While it first seems like Nev may be hostile, it's revealed that he and Dundee are already good friends after Dundee jokingly pulls a knife on him as a poorly-aged joke. Gulpilil's line, "Oh Mick, you frighten s*** out of me!" remains one of the funniest and best-delivered lines in the whole film.
As an Aboriginal actor, David Gulpilil had an amazing career in entertainment by often portraying characters of Aboriginal descent in mainstream movies. Some of his biggest roles beyond "Crocodile Dundee" include Chris Lee in Peter Weir's frightening "The Last Wave," The Tracker in "The Tracker," Moodoo in "Rabbit-Proof Fence," and Charlie in "Charlie's Country." Because of these roles and others, Gulpilil received countless accolades, including awards from the AACTA, Cannes Film Festival, and Inside Film. Gulpilil also had a significant career in television, with notable parts in shows like "The Outsiders," "The Timeless Land," and HBO's "The Leftovers" as Christopher Sunday. Sadly, Gulpilil passed away from cancer in 2021 at the age of 68, with his last onscreen appearance being a documentary about himself called "My Name Is Gulpilil."
Stephen Root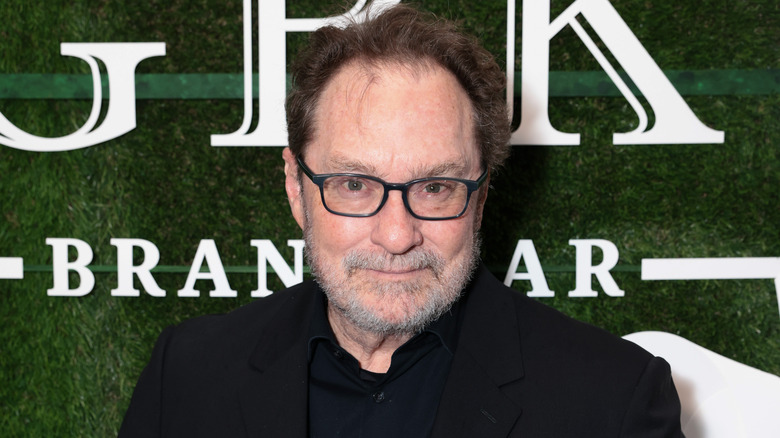 Tiffany Rose/Getty Images
Some of the actors to appear in the "Crocodile Dundee" films weren't huge stars at the time of their casting, but ended up being bigger household names years later. One of the prime examples of this is actor Stephen Root showing up for a minor role in 1988's "Crocodile Dundee II" as a DEA agent. Since the plot of this sequel revolves around drug cartels and crime, it's fascinating to see Root play an unnamed DEA agent interacting with Dundee as he's trying to save Sue from criminal kidnappers.
Stephen Root has become a well-known name in Hollywood over the past few decades by scoring standout roles as a character actor, such as Jimmy James in "NewsRadio" and Milton Waddams in "Office Space." Believe it or not, his part in "Crocodile Dundee II" was actually the first onscreen appearance of his career, which transitioned into consistent work in movies like "Monkey Shines," "Ghost," "RoboCop 3," and "O Brother, Where Art Thou?" as Mr. Lund. 
Stephen Root's filmography is simply too lengthy to list them all, so instead we'll touch on a few of the biggest and most recent highlights for this critically acclaimed performer. Fans will likely recognize Root for his roles as Gordon Pibb in "Dodgeball," Jim Hudson in "Get Out," and Monroe Fuches in the HBO series "Barry." For his part in "Barry," Stephen Root was nominated for a Primetime Emmy Award for Outstanding Supporting Actor in a Comedy Series in 2019.
Mark Blum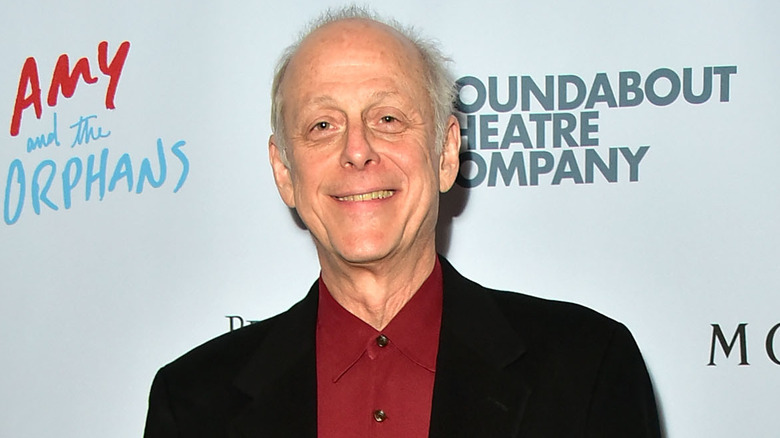 Brian Killian/Getty Images
Mark Blum was a prolific actor who fostered a successful career in film, television, and on the stage. He entered into the "Crocodile Dundee" extended universe through his performance as Newsday editor Richard Mason, who also begins the story as Sue Charlton's romantic partner. Blum had the difficult responsibility of playing the film's bad guy as a self-centered, egotistical, and all-around jerk of a man, who Charlton realizes she doesn't want to be with in favor of Mick Dundee by the film's end. Regardless, Blum gave a standout performance that totally sold the audience on thinking his character was not very nice.
As a career actor, Mark Blum found quick success through his appearance as Gary Glass in the 1985 dramedy "Desperately Seeking Susan," starring alongside the likes of Rosanna Arquette and Madonna. From there he continued performing beyond his part in "Crocodile Dundee" with roles in shows and films like "Frasier," "Coin Heist," "Succession," and "Mozart in the Jungle." Blum also gained significant praise from his on-stage performance as Al in the Playwrights Horizons production of "Gus and Al," which earned him an Obie Award. Unfortunately, Mark Blum passed away in 2020 from complications due to COVID-19, at the age of 69.
Reginald VelJohnson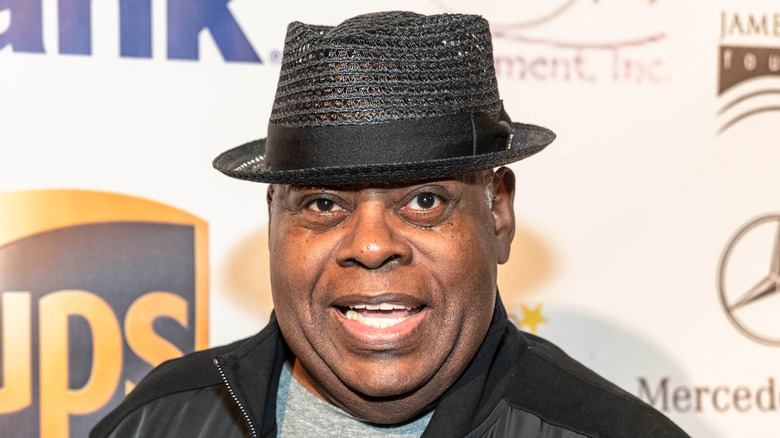 Eugene Powers/Shutterstock
Reginald VelJohnson carved out an impressive filmography early in his career by managing to score iconic roles in some of the biggest movies and shows of that era. VelJohnson developed a reputation for playing goofy but well-meaning police officers during that period, including a crucial appearance as one in 1984's comedy sensation "Ghostbusters." While he didn't play a cop in "Crocodile Dundee," he instead played the friendly character of Gus, who worked in New York City while befriending Mick.
Beyond his small part in those movies, Reginald VelJohnson is much better known for his performance as Sgt. Al Powell in the first "Die Hard" film alongside Bruce Willis. Powell is a beat cop who quickly realizes that something is going wrong inside Nakatomi Plaza and befriends Willis's John McClane over the phone as the latter is trapped inside the building filled with terrorists. This was a breakout role for VelJohnson, which helped him secure his other major part as Carl Winslow on the ABC sitcom "Family Matters," co-starring with Jaleel White as Steve Urkle. Other notable credits for VelJohnson over the years include reprising the role of Powell in "Die Hard 2," "Turner and Hooch," "Lazor Wulf," "Invincible," "Ray Donovan," and even "The Very Excellent Mr. Dundee."
Luis Guzmán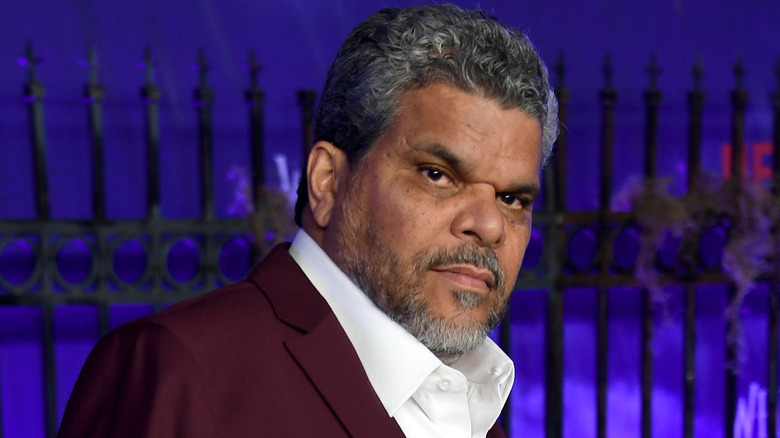 Albert L. Ortega/Getty Images
You may be surprised to know that a star as recognizable as Luis Guzmán was even in a "Crocodile Dundee" movie, but it's true. He appeared in 1988's "Crocodile Dundee II" in the minor role of Jose, a villainous drug cartel member who goes up against the boomerang throwing skills of Dundee himself.
While his part in "Crocodile Dundee II" was about as minimal as it could be, that didn't stop Luis Guzmán from becoming a familiar name in the entertainment industry. Following his early role as Jose, he continued landing roles throughout the late '80s and early '90s until his first big break came in Paul Thomas Anderson's beloved 1997 classic "Boogie Nights." In the film, he played Maurice "T.T." Rodriguez, a Los Angeles nightclub owner with dreams of being a porn star in adult flicks produced by Jack Horner (played by Burt Reynolds). From there his career continued to explode with appearances in "Magnolia," "Traffic," "Punch-Drunk Love," "Out of Sight," "Community," "Oz," "Code Black," and "Shameless," to name a few. Most recently, Guzmán has starred as Gomez Addams, patriarch of the Addams family, in the Netflix mega-hit "Wednesday."
Steve Rackman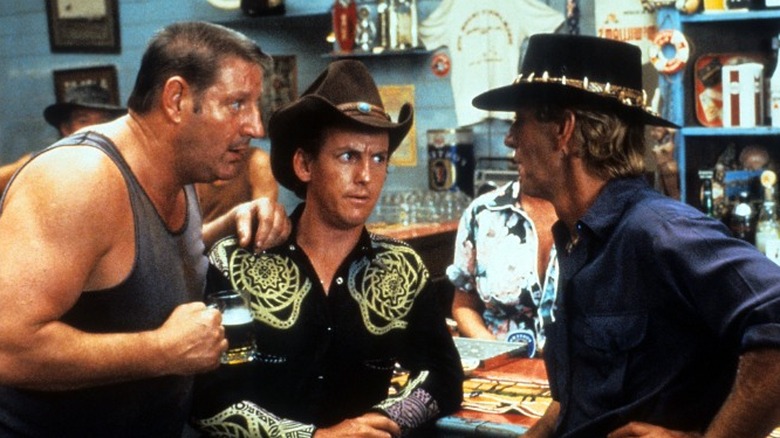 Paramount Pictures
Remember that big guy from "Crocodile Dundee"? Of course you remember Donk — he's hard to forget after all. This big lug was played by none other than Australian professional wrestler turned actor Steve Rackman, who inhabited the role in "Crocodile Dundee," "Crocodile Dundee II," and "Crocodile Dundee in Los Angeles."
Aside from his charming role as Donk, Rackman was best known on the Australian wrestling scene as a professional grappler who fought alongside the likes of Andre the Giant before transitioning into acting as much as possible. Back then he was known mainly by his wrestling name of Steve "Crusher" Rackman. Some of his other major acting roles include Carl in "The Last of the Knucklemen," Alph in "Turkey Shoot," Bodo in "The Fighter," and Samchin in "The Blood of Heros." These days, most sources report that Rackman bowed out from both the wrestling and acting industries to open a series of gyms in Australia, before selling them in 2010 to retire altogether.