Jack Reacher Circled Back To Alan Ritchson Months After Turning Him Down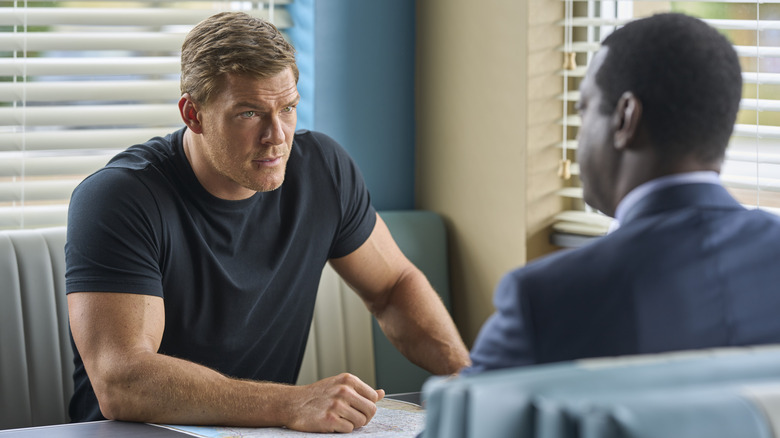 Prime Video
Although it took a few attempts, Hollywood finally brought Lee Child's crime novels to life, with Alan Ritchson playing Jack Reacher in Prime Video's "Reacher." While the author now thinks Ritchson is perfect for the role, casting Reacher proved to be quite the challenge and nearly resulted in the actor missing out on the series.
"They passed on me the first time," Ritchson revealed on the "Inside of You" podcast. "They passed on everybody their first time. I was approached about this, as [were] probably 2,000 other guys, and I put a tape together." However, this wasn't a typical audition, as the producers wanted to ensure the actor could capture the character's stoicism. "The sides were basically 'Reacher said nothing,'" Ritchson said, requiring the actor to become Reacher without saying anything.
Things didn't go so well, as the producers "hated it," according to the actor. Months later, after Ritchson had accepted the role wasn't for him, the producers called him back. After an unsuccessful casting process, the production brought in a new casting director who "had gone back to look at the tapes after they reimagined how to approach finding this guy," Ritchson said. "[They] looked at the tapes that had gone to the producers, and she saw something in [Ritchon's tape]." A few auditions later — seven or eight, according to Ritchson — he landed the role, propelling Child's stories to new heights.
Amazon found the perfect Jack Reacher in Alan Ritchson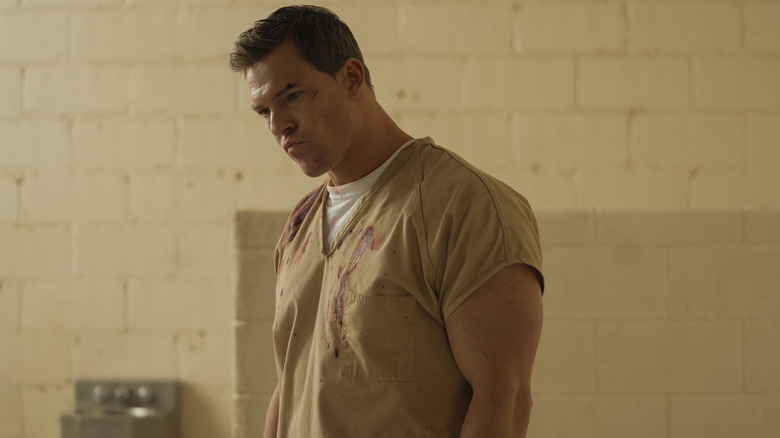 Keri Anderson
Thankfully, the "Reacher" casting process found the perfect military officer in Alan Ritchson, avoiding the mistakes made by the Tom Cruise-led film series. When Paramount first announced the legendary action star would be bringing Lee Child's novels to the big screen, fans were upset with the casting, saying Cruise didn't match the character's stature on the page. For reference, Child described Jack Reacher as a hulk of a man, standing at a broad 6'5". Cruise measures in at 5'7", while Ritchson looks way more massive than his 6'2" listing.
For Prime Video's "Reacher," Child, a producer on the series, made it a priority to get a more novel-accurate actor in the titular role. "I think that the size thing is important to certain parts of the narrative," the author told Metro.co.uk. "Reacher has got to scare people, and you can do that so much easier with one glance of this huge animal rather than a normal-sized actor."
However, Cruise's physique didn't stop audiences from flocking to theaters to see "Jack Reacher," bringing in hundreds of millions of dollars for the studio. Although "Reacher" doesn't have the box office to judge its success, the series is doing wonders on Prime Video. It became the first Amazon series to top the Nielsen streaming rankings in its first week, solidifying its and Ritchon's future on the streaming service.