Alan Ritchson Says He Read 24 Reacher Books To Perfect His Character In The Series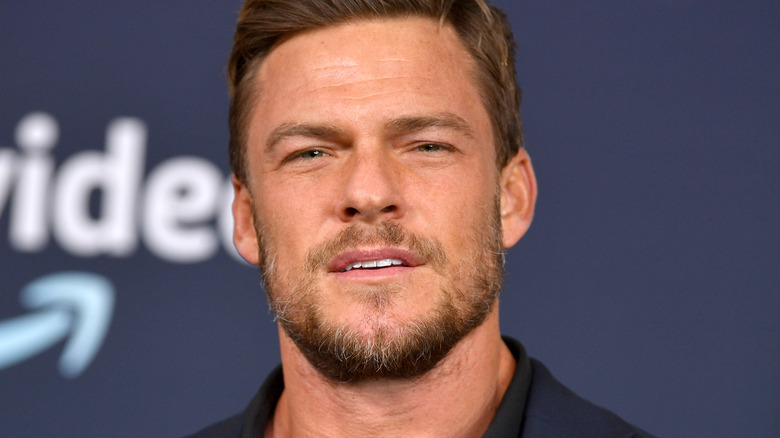 Denise Truscello/Getty Images
Fans of the Jack Reacher book series written by author Lee Child finally had their live-action adaptation with 2012's "Jack Reacher," starring none other than one of the biggest action stars of modern Hollywood – Tom Cruise. Although this would seem like an ideal scenario to some, and the role earned positive critical and audience scores (via Rotten Tomatoes), some hardcore fans weren't sold on Cruise's appearance as Jack Reacher (via Reddit). They have pointed out that though Cruise is incredibly physically fit and capable, he's notably 5 feet, 7 inches, whereas Jack is described in the books to be a little more of a towering and massive human, standing about 6 feet, 5 inches, and weighing about 250 lbs.
After a lackluster Cruise-led sequel which received an overall negative response from fans and critics, there was an end to Jack Reacher adaptations for some time. Then, Amazon Prime began looking for an actor to head a new "Reacher" television series based on Child's books. They ended up choosing Alan Ritchson to represent the character this time around. Ritchson has been in the industry for some time, and fans likely remember the actor as the voice of Raphael in the "Teenage Mutant Ninja Turtle" film series, along with his memorable role as Thad Castle in "Blue Mountain State" (via IMDb).
Ritchson put on 30lbs of muscle for the role (via Men's Health) and even recently revealed that he read about 24 Jack Reacher books to perfect his character for Season 1.
Alan Ritchson read the books because it answers all questions about the character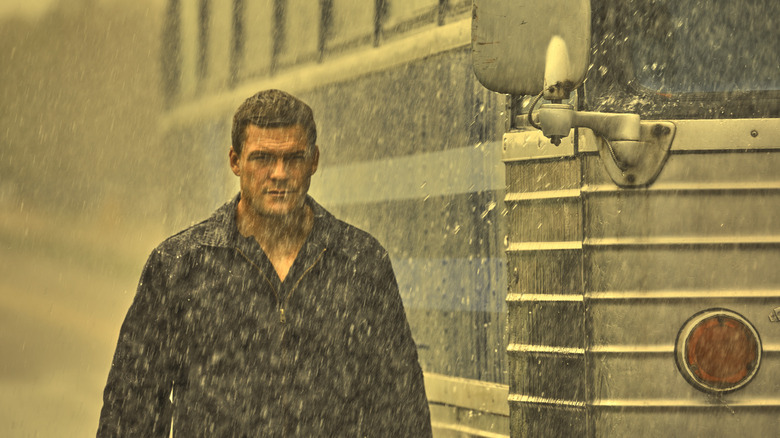 Amazon Studios
During a conversation with Collider in February, Alan Ritchson explained that his process of perfecting the character of Jack Reacher involved copious amounts of reading. He said that he felt his job was to absorb as much of the content that was already available on Reacher as possible, and this project called for consuming about two dozen books. "As an actor, the first step that I take is to absorb as much material as I can that exists, whether that's just the script or, in this case, I had 24 books to pore over," Ritchson noted. "My job was reading these books, and it didn't feel like work at all. I love the books and quickly became as big a fan as anybody." 
Doing this, as Ritchson said, really allowed himself to have a comprehensive view of anything the character might do, think, or feel. "When I have so much material, and I've seen Reacher in so many situations, it really answers all the questions I could have about how he would treat a certain person or situation." Additionally, Ritchson explained that he also read all 24 books because he simply "fell in love with the character," realizing that the dynamics of who Reacher is would be challenging to bring to life on-screen. 
"Reacher" has had largely positive reviews from fans and critics (via Rotten Tomatoes). This prompted approval for Season 2, and courtesy of Ritchson's Instagram, we know that filming has already begun.