Who Plays Dorothy Quinlan On NCIS?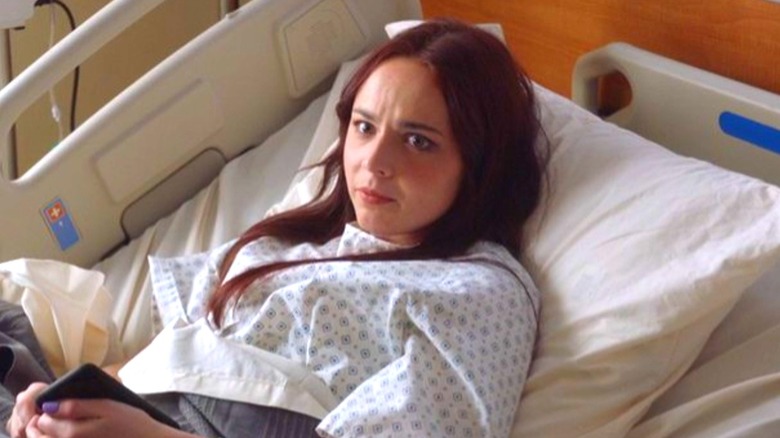 CBS
The "NCIS" team has had some interesting suspects so far in Season 20, ranging from the "guillotine killer" Sam Novak (Andrew Ellis Miller) to Carter Landegraff (Kash Abdulmalik), who inadvertently becomes a suspect when he loans his laptop — filled with confidential information — to a known gangster. But even so, Dorothy Quinlan (Julianne Collins) was still a surprise entry into the "NCIS" suspect book.
Season 20, Episode 16 ("Butterfly Effect") begins with what appears to be a bioterror attack on a naval facility office, and the parking garage adjacent to it. But after everyone affected wakes up, Kasie Hines (Diona Reasonover) discovers it was not a chemical weapon, but bovine tranquilizer gas. While interviewing survivors in the hospital, Jessica Knight (Katrina Law) connects with Dorothy Quinlan, who shares that, like Knight, she's also dealing with family issues. As it comes to light that not only was Dorothy the one who set off the gas, but she's a thief who did it to try to rescue her kidnapped father, who's also a thief, we realize the situation is much more complicated.
Julianne Collins may not look too familiar, but she's extremely ambitious. Since moving to California to pursue her interest in the entertainment industry, she's been acting and even directing her own projects, some of which you may have seen.
Julianne Collins has been passionate about acting since she was a child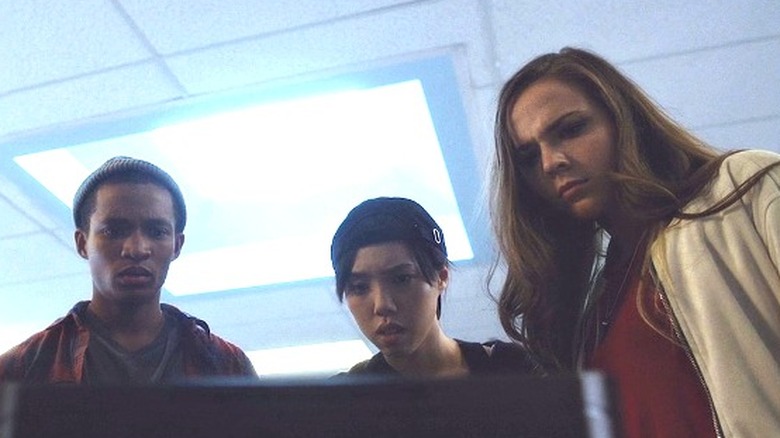 Signature Entertainment
Julianne Collins' first film was 2012's "Paranormal Adoption," in which she played Student #2. She spent the next couple of years acting in short films, commercials, and videos. In 2015, she had her first role on television in the series "Bosch," starring Titus Welliver and Lance Reddick, in which Collins had an uncredited role as Teenage Shopper.
For the next few years, Collins honed her craft in various short films and played the character Allison on the YouTube-based teen dramedy "Total Eclipse" for six episodes of Season 2. Her character doesn't say much, but is a follower of a mean girl. "My character is one of Diana's minions, so obviously she isn't the smartest. However, she's great at gossiping," Collins told Naluda about her role.
In 2021, she played her biggest roles yet, first as Liz in "Doors," a sci-fi horror movie made up of four parts. Collins was in the "Lockdown" segment of the movie, playing one of four students taking an exam. Their teacher takes away their phones, and they then learn about mysterious portals that are popping up around the world from a radio in the classroom. Aside from this work, Collins also co-starred in "Ted Bundy: American Boogeyman," starring Chad Michael Murray. She portrayed Ted Bundy's victim, Melissa Smith, in the first ten minutes of the film.