Terence Winter Says Tulsa King's Comedy Comes From The Inherent Absurdity Of Mob Life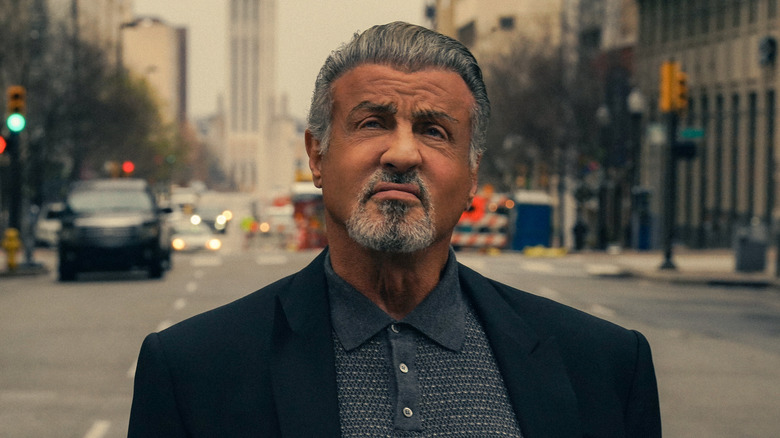 Brian Douglas/Paramount+
Terence Winter has been writing criminals for so long, it's almost become second nature for him. After hitting the big time with a writing gig on the HBO megahit gangster drama, "The Sopranos," Winter went on to work with Martin Scorsese on the Wall Street comedy-drama, "The Wolf of Wall Street." This led to Winter taking on the role of showrunner on "Boardwalk Empire," which was executive produced by Scorsese, who also directed the pilot. More recently, Winter worked as the showrunner on "Tulsa King," one of the latest projects from "Yellowstone" creator and TV maven Taylor Sheridan. Though all of these crime dramas are steeped inexorably in darkness, each one also features plenty of levity.
Of course, this trend goes back even further, to scenes like the coffee shop in "Reservoir Dogs" and the "funny how" sequence in "Goodfellas," as a couple of classic examples. With this in mind, Winter explained how the absurdity and goofiness of the mob lifestyle bleed into comedy in a recent chat on The Rich Eisen Show. "They're great storytellers," said Winter. "They're hilarious." While mobsters can be some of the scariest and most dangerous people on the planet, the writer went on to point out how that actually makes them even funnier when they're placed in patently ridiculous or painfully human scenarios.
Winter thinks these stories become funny on their own if you lean in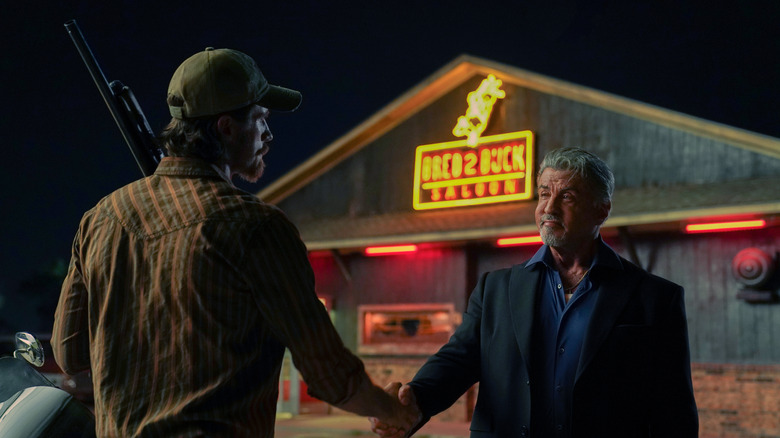 Brian Douglas/Paramount+
When host Rich Eisen asked Terence Winter how he melds the darkness of these characters with the humor that he often injects into them, Winter explained that often the real-life inspirations for these characters do the heavy lifting for him. "The world is so inherently absurd that if you just tell it straight, it veers toward comedy," he said. 
"You don't have to write jokes, you know," Winter went on. "I mean it's just the circumstances they find themselves in and a lot of these guys, sure, a lot of mob guys are actually really funny people. Not when you owe the money, they're much less funny."
As Winter continued to explain, it became increasingly clear what he was getting at. Essentially, it's that, despite how imposing, powerful, and downright scary these guys can be, they're still going to find themselves in very human situations — a factor that makes the absurdity of life even more hilarious. The writer cited an example from "The Sopranos" to further highlight what he was saying. 
"Tony is sitting at the kitchen counter eating cereal and...just reading the back of the box of cereal," Winter recalled of an audience screening of the premiere. "The audience howled, it's so human, but to see a mob boss sitting reading a box of Trix is just funny, right?"