Suspiria Remake Sets Fall Release Date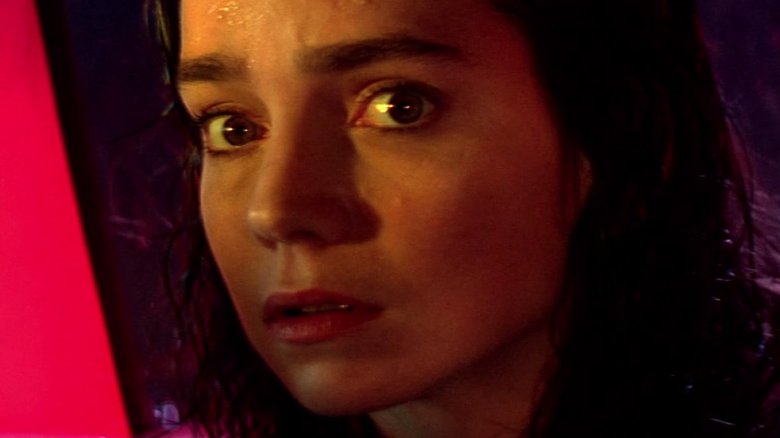 Suspiria, the horror remake none of us thought we needed, is slowly creeping closer to a release date.
The movie, which stars Dakota Johnson, Tilda Swinton, Mia Goth, and Chloe Grace Moretz, is a remake of a 1977 horror classic directed by Dario Argento, which was critically acclaimed for its visuals, its style, and its score.
The new version, from Call Me By Your Name director Luca Guadagnino, is set to be released by Amazon Studios on November 2, according to The Hollywood Reporter.
Amazon will self-distribute the movie to theaters, following it up with a release to Amazon Prime users at a later date.
Though many horror fans have long looked on the remake with trepidation — why mess with a classic, right? — the movie has still sparked interest for its cast and its director's pedigree. 
A limited amount of footage for the movie was screened for an audience at CinemaCon in April, showing a scene in which Dakota Johnson's character danced while a woman in another room was violently torn apart. The footage proved buzzworthy, and interest in the mysterious project has been rising ever since.
Like with the original movie, Suspiria will focus on a new American arrival to a prestigious European dance academy, who begins to realize that the academy might actually be a front for some sort of supernatural horror. In the original, her discovery revolved around a coven of evil witches. Extreme violence followed.
Guadagnino has previously said that he intends his version of Suspiria to be "completely different" from the original, with a personal approach. 
A previous remake of Suspiria was reported to be in production in 2008, though that attempt — from director David Gordon Green — ultimately fell apart after two tries. We'll see if the third time's the charm for a Suspiria remake when the movie comes out this fall. Until then, check out the poster and two stills from Suspiria down below.