TLOU Finale: What Song Does Anna Sing To Ellie?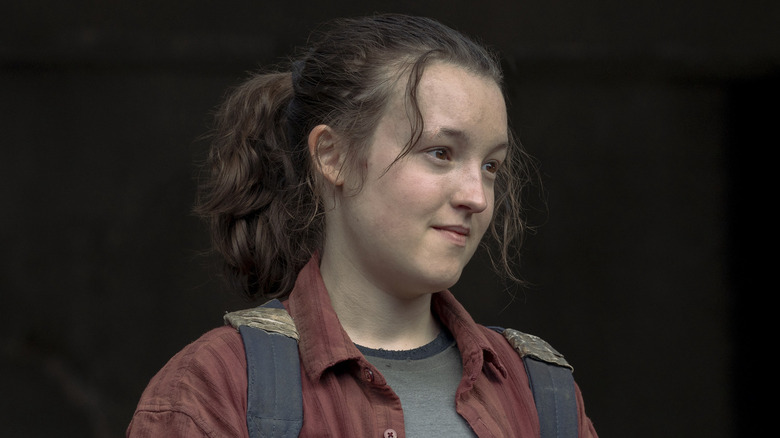 Liane Hentscher/HBO
Contains spoilers for "The Last of Us" Season 1, Episode 9 — "Look for the Light"
From the first moments of the trailer for HBO's "The Last of Us," fans of the game were no doubt feeling excited and hopeful. While part of the reason stemmed from how faithful to the beloved video game the adaptation appeared, it was also because of the music that accompanied it: a-ha's "Take On Me," a reference to a particularly emotional moment in "The Last of Us Part II."
Throughout Season 1, fans were treated to a slew of great musical moments, including Depeche Mode's "Never Let Me Down Again", which capped off the end of the heart-wrenching first episode of "The Last of Us." And the final episode was no different. During a flashback scene in the season finale showing Ellie's mother, Anna (Ashley Johnson), singing to Ellie right after she's born, viewers are treated to another rendition of an a-ha hit: "The Sun Always Shines on T.V."
Ellie is connected to her mom through their love of a-ha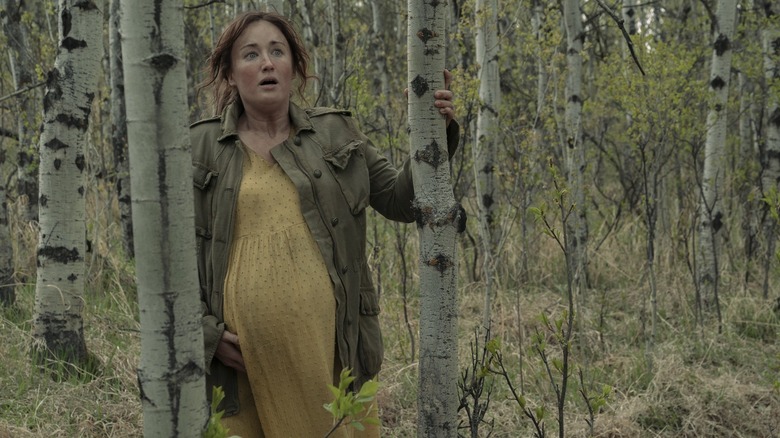 Liane Hentscher/HBO
There's been some amazing music played throughout "The Last of Us," from Depeche Mode to Linda Ronstadt's mournful "Long, Long Time" in Episode 3. And now with the finale, we have a song that wistfully connects Ellie closer to Anna — the mom she never knew — with a-ha's "The Sun Always Shines on T.V."
In the season finale, Marlene (Merle Dandridge) and another Firefly soldier enter the house where Anna has just given birth to Ellie, and as they creep up the stairs we can hear Anna singing softly to her newborn daughter, "The sun always shines on TV. Hold me close to your heart, Touch me and give all your love to me." It's poetic that the band that is responsible for creating "Take On Me," which has become synonymous with the game series, is the same band that Anna first sings to Ellie after she's born into this twisted world. Even though they never knew each other, mother and daughter are connected, if only by their love of the same music.