Some Daisy Jones & The Six Fans Feel The TV Adaptation Is A Bit Lackluster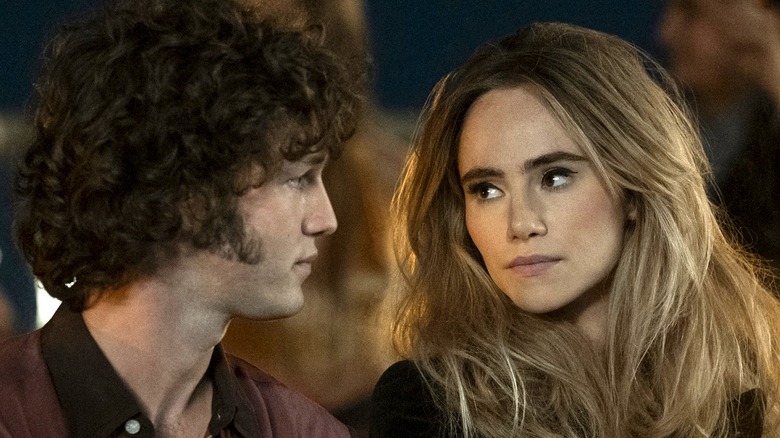 Lacey Terrell/Prime Video
When "Daisy Jones & The Six" by Taylor Jenkins Reid was published in 2019, critical assessment of the book praised its attention to period detail of the late 1970s Los Angeles music environment. Thanks to its acclaim, the novel was adapted into a limited series of the same name for Amazon Prime Video. But some fans are just not feeling the TV spin on the story due to a wide number of details they find lackluster. 
On Twitter, @Notafingsip shared, "I am actually shaking from anger. What the hell did I just watch? I really didn't expect to stray that far from the book and I'm disappointed maybe I just need to sleep on it." Things were not much better on the show's subreddit page, with u/Responsible_Ad_8891 stating how apart from Camila (Camila Morrone) and Eddie (Josh Whitehouse), most of the cast, including Riley Keough as Daisy, is just not in step with the dynamic the characters created in Reid's story.
Although many fans were excited about the casting choices during production, the final product is not delivering on their expectations. Much of this has to do with the page-to-screen adaptation differences that viewers are finding to be a letdown.
When compared to the book, many fans are not impressed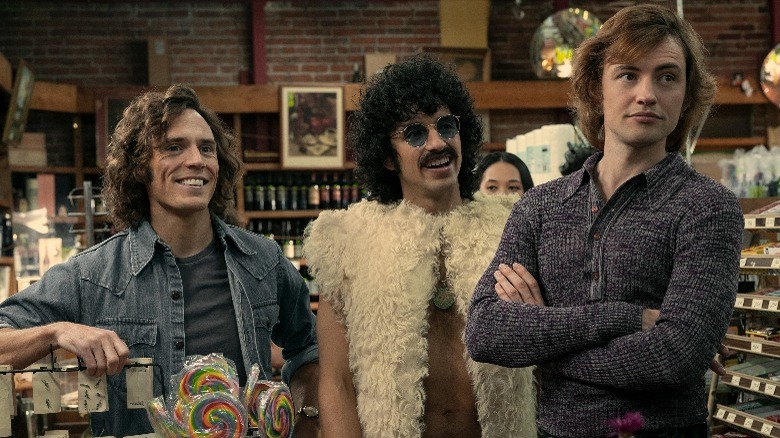 Lacey Terrell/Prime Video
"Daisy Jones & The Six" tells the story of a group of friends who form a band in 1970s Los Angeles, and through their hard work, become one of the most famous musical groups on the globe. In the best tradition of "Almost Famous" and other rock docudramas, the miniseries depicts the internal struggles of the friends while also paying homage to '70s culture and music.
The problem for many in the viewing audience is its inferior approach to the source material. Twitter user @Stay_Always noted this dichotomy, commenting, "But in the meantime, I'm just going to keep fuming because, unpopular opinion, #DaisyJonesAndTheSix has the perfect cast, had the best marketing team ever, but is a real let-down (when compared to the book, at least)." User @royalgeeknessmx shared this sentiment and highlighted how they finished the book in one go yet find the show to be slow-paced.
But it wasn't just the atmosphere and aesthetics that had some fans upset over the small-screen telling of the story. Changes to two of the female characters who helped lead the story, Daisy and Camila, were also pointed out. Redditor u/BabyBluePixie observed how the two characters were totally different in the TV version. Daisy was a bit off-kilter in the novel and not so well put together emotionally, whereas Camila was stronger in the book and not as weak-willed as the limited series displayed.