Some Fans Feel You Took A Turn For The Worse In Season 4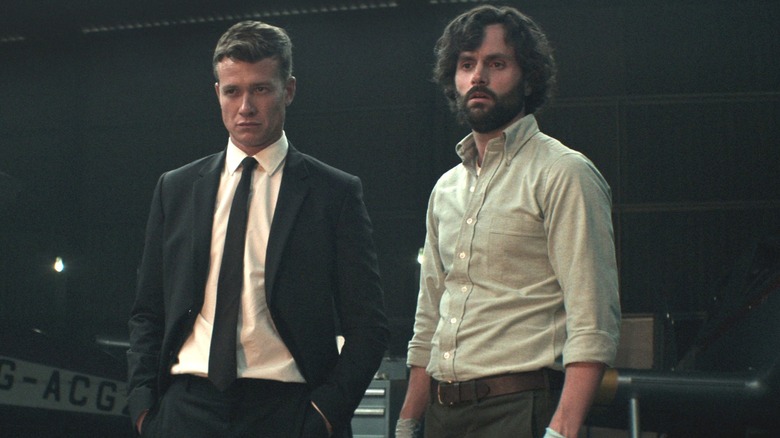 Netflix
After spending three seasons getting to know "You's" Joe Goldberg (Penn Badgley), an obsessive and violent romantic who always seems to imprison and kill the women he "loves," Season 4 took a dramatic turn that not all fans have liked, and many have outright hated. "Let's be honest, season 4 has been a complete let down and is the worst season of all time," tweeted @MN456782. "Apparently the police can't catch Joe and nobody is investigating the crimes he committed," tweeted @Jimmy10127925. "So Nadia, a teenager, is the only person that can figure out he is the murder. It's just the same outcome as the other 3 seasons. Awful series!"
Season 4, Part 1 of "You" left critics overwhelmingly unimpressed, as everything about the show's plot, location, and primary characters completely changed. The season changed course drastically, becoming a whodunit mystery versus the cat-and-mouse game of Joe and the women he's stalking that fans had become accustomed to.
But while some fans feel Season 4 is the worst, many more are coming to its defense.
Not all fans agree that Season 4 was awful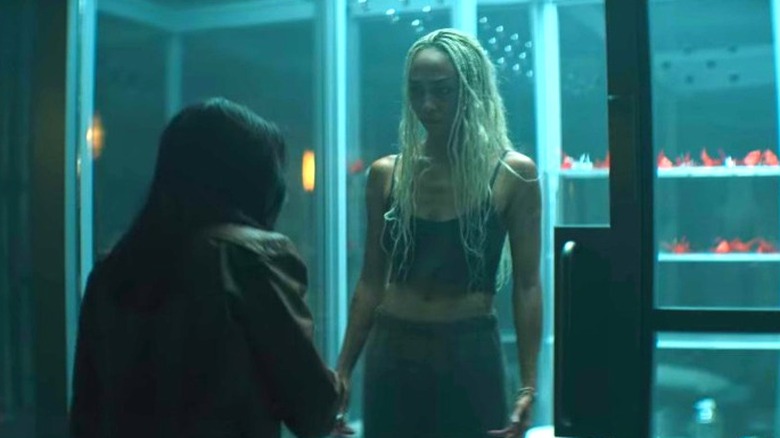 Netflix
Some "You" fans are confused about the hate the newest season has been getting. Many are convinced that Penn Badgley deserves an Emmy Award for his role as Joe Goldberg and feel that Season 4 has been a welcome change after a repetitive three seasons. Viewers who had considered Part I boring or average suddenly realized that it had all been leading up to the jaw-dropping twists that came in Part II. "I was wondering why Part 1 of Season 4 of "You" was so underwhelming...
"Now that Part 2 is out I understand why," tweeted @tessanicole7101.
It's true that "You's" showrunner Sera Gamble took a huge risk hoping the Season 4 twist would pay off, but it seems that most that have watched believe it worked. Episode 8 ("Where Are You Going, Where Have You Been?") also did something that hadn't been done before, showing the perspective of his victim, Marienne (Tati Gabrielle), and what a monster Joe really is. "Penn Badgley deserves every award for his acting in this part 2," tweeted @VincenParker45. "Finally they showed him as [a] cruel psycho instead of romanticizing [him]."
Season 4 may be the most divisive season of "You" yet, but it's definitely not without its admirers.