Wednesday's Jenna Ortega Teases More Horror And Less Romance For Season 2 (Thankfully)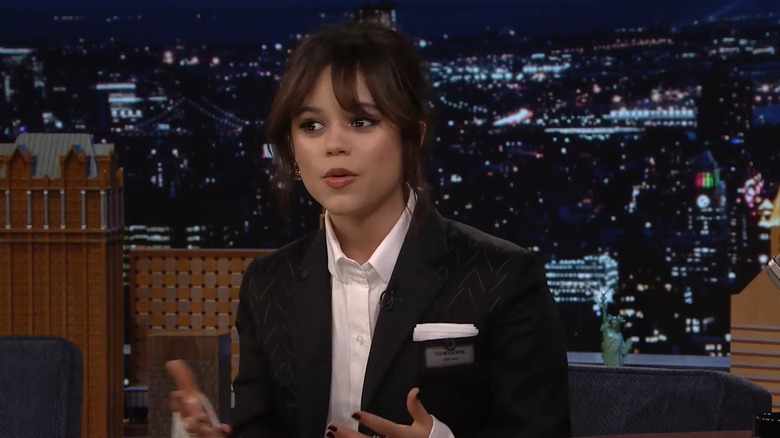 NBC/YouTube
"Wednesday" is one of the most successful recent Netflix phenomena, so it's a no-brainer that the streamer would renew Tim Burton's "Addams Family" spin-off for Season 2 and the return of Jenna Ortega as a more adventurous variant on moody Wednesday Addams. The show's upcoming second season is only now entering its early creative stages (although a Season 2 announcement trailer has already been released), but during a recent appearance on "The Tonight Show with Jimmy Fallon," Ortega gave fans a clue about the direction the series might be headed, and how Season 2 might depart from what you might expect given the nature of Season 1 of the show.
"We just started getting a writers' room together," said Ortega in response to a question about where the show might be going in Season 2. "I think we kind of want to up the horror aspect a little bit," she went on, a sensible move given her status as a currently reigning "Scream Queen" (even though Wednesday Addams herself would never, ever scream)."Get Wednesday out of the romantic situation and just let her be her own individual and fight her own crimes and battles," she said. The conversation then moved on to other topics, including Ortega's role in "Scream VI" now in theaters, but for fans of "Wednesday" starving for clues about the upcoming next season, it was a feast.
Judging by the response of the live audience, Ortega isn't the only person excited to see an even more independent and less romantically inclined Wednesday, one who puts in a lot more hours battling whatever killers or supernatural menaces the show's writers throw in her direction. 
That's probably good news for the show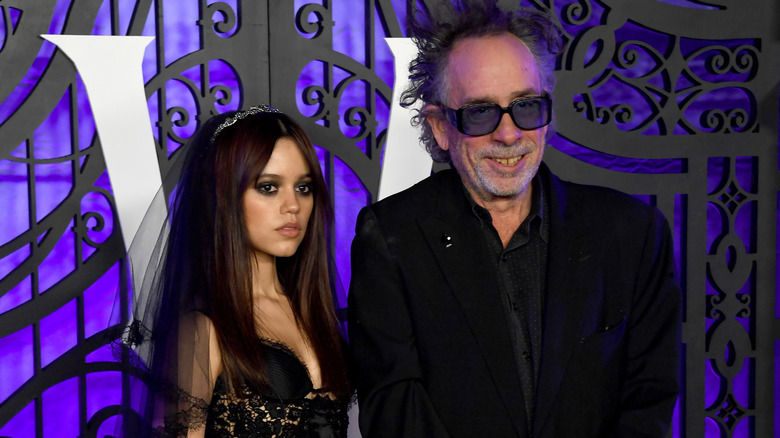 Albert L. Ortega/Getty Images
There's nothing wrong with a little bit of romance, but the premise of "Wednesday" seems suited to a tough heroine who solves mysteries and fights various bad guys and monsters without too much focus on any love interest subplot.
Further exploration of the possible romance between Wednesday Addams (Jenna Ortega) and fellow Evermore classmate Xavier (Percy Hynes White) is one of the 13 things we'd like to see in "Wednesday" Season 2, but the prospect of a more independent Wednesday more focused on battling evil than holding hands with boys is an enticing prospect in itself — an idea that Ortega herself seems enthusiastic about as well. Given Season 1's surprise twist that the "nice" point on the "Wednesday" love triangle, Tyler (Hunter Doohan), is actually the season's murderous monster, Season 2 probably doesn't need a repeat of the love triangle trope.
How far might "Wednesday" Season 2 venture into the horror realm? You probably shouldn't expect too much grisly gore or full-throated terror from what will remain an essentially lighthearted Tim Burton project, but it's still fun to imagine the series pushing the envelope in that direction, a promise that will hopefully be fulfilled by the time Season 2 makes it to our screens.
Fans will just have to wait and see whether Ortega's hints about "Wednesday" Season 2 prove accurate, but for now, her promise of less romance and more horror is a very good reason to be optimistic about the show's future. And this probably goes without saying, but no matter how much horror gets added to the "Wednesday" cocktail for Season 2, there better still be room for a dance number.