Cheech Marin Explains The Perennial Popularity Of Sports Films Like Champions - Exclusive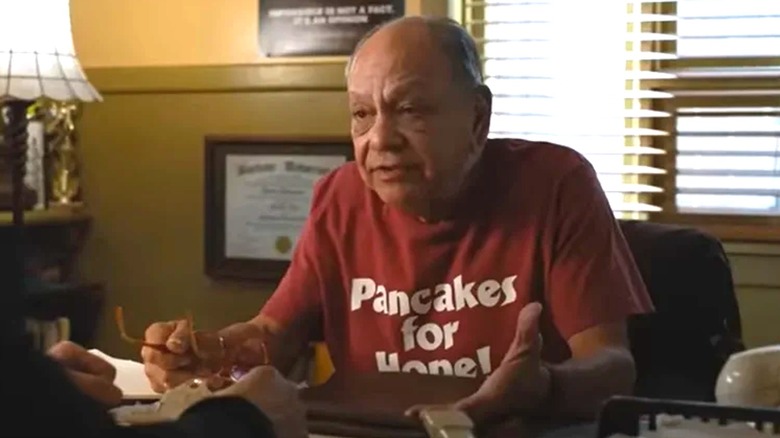 Focus Features/YouTube
"Champions," the newest Bobby Farrelly comedy, is a heartwarming tale about Marcus (Woody Harrelson), a minor-league basketball coach whose mishaps send him straight into court-ordered public service. He's sent to coach the Friends, a team of disabled young basketballers with loads of potential. The rec center the team plays at is managed by the kindhearted Julio (Cheech Marin), the man who introduces Marcus to the Friends and teaches him about their excellence. In an exclusive interview with Looper, Cheech Marin talks about many high points in his influential career. 
The iconic comedic actor discusses his myriad collaborations with Robert Rodriguez (including playing a particular bartender in a particular Antonio Banderas film), the difficulties of shooting "Shotgun Wedding," and the nuances of working with Woody Harrelson in the excellent "Champions." This isn't his first sports film, of course, in a filmography that includes "Tin Cup" and others. In the interview, he also digs into his take on why sports films connect so well with audiences. They're so popular, he explains, because they naturally give audiences something to cheer for (and that's exactly what he loves about them).
Rooting for the underdog in a celebratory moment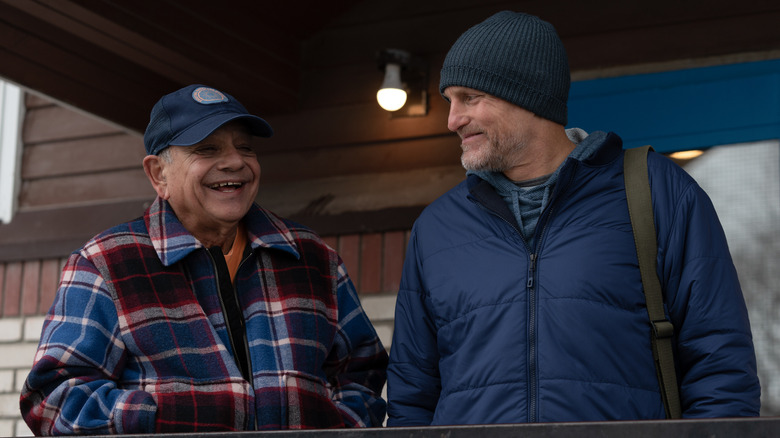 Shauna Townley/Focus Features
In the interview, Cheech Marin explains his take on why audiences so easily connect with sports films. To him, it's simple: There's always a final game to connect to. "You can cheer for sports films because there's going to be the climactic game or something at the end that you can [cheer for]," he explains. 
In this regard, sports films aren't that different from other genres. "I kind of view all films like that, at least the ones that I'm involved with," he notes. It makes sense, with so many genres ending in the payoff of their themes and challenges (at least if they're good). He mentions one particular example, "the final game in 'Born in East L.A.,'" when "they all run over the hill and come into the U.S." As he comments, "I like those kind[s] of endings" because "they get an audience going." Marin also adds that "you can overcome odds in sports movies," making for an exciting dynamic in which "the underdog always wins."
While he likes those celebratory sports-film endings, Marin can't quite explain why that genre so often comes his way. "Sports films seem to come to me; I don't know why," he notes. In fact, he already has another one coming up. "I just did another one that'll be getting its premiere at SXSW called 'The Long Game,'" he explains. "It's a golf movie about a young team of Chicanos in Del Rio, Texas, and they win the state championship after having not been allowed to play [at] the country club, which [has] the only courts in town." Undoubtedly, he's a great fit for the role, and with SXSW now here, select audiences will be able to see it.
"Champions" heads to theaters today, March 10.