Why Cheech Marin Will Be Reading Scripts More Carefully After Shotgun Wedding - Exclusive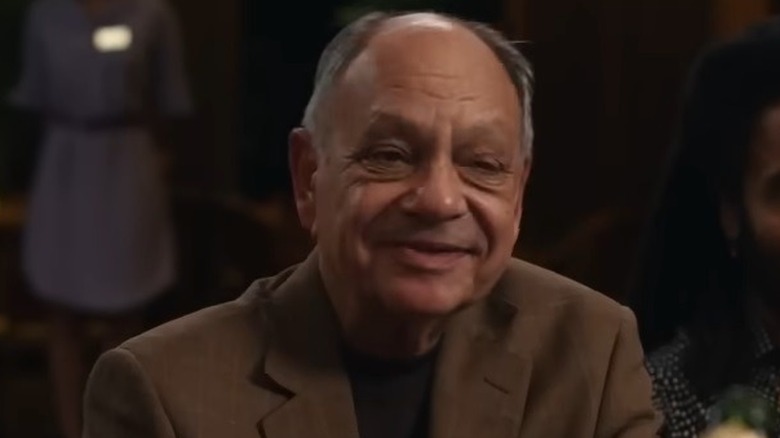 Amazon Prime Video
Cheech Marin is busy. The comedy legend plays Julio in Focus Features' forthcoming sports comedy "Champions," and mere months ago he played the wealthy father of Darcy Rivera (Jennifer Lopez) in "Shotgun Wedding." In the film, a destination wedding is interrupted when the wedding party is taken hostage, corralled into a pool as the villains hope to get millions out of Robert Rivera (Marin). Darcy and her fiancé Tom (Josh Duhamel) have to then find some way to salvage the situation and keep their loved ones safe.
In an exclusive interview with Looper, Marin reveals the film was more difficult to shoot than one might expect. The problem with having a character trapped in a pool for the duration of the film is that shooting this requires the actor being trapped in the pool for days, even if it's only been hours for the character. 
It's a situation that Marin didn't find particularly pleasant. In the interview, he humorously explained that spending days in that pool prompted him to read his next script very carefully.
More like Shotgun Wedding: The Way of Water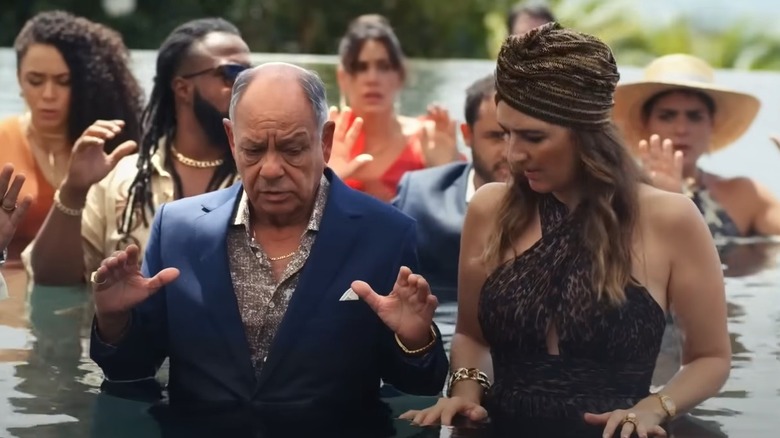 Amazon Prime Video
In the interview, Marin was asked what the production of "Shotgun Wedding" was like. While it is a romantic-comedy, the experience was far from fun. It was "torturous." 
"I remember being in the middle of that," Marin said. "We shot it for 21 days in that pool, fully clothed, every day from dusk 'til dawn." Anyone can imagine that is an unfortunate and uncomfortable situation to be in for weeks. The situation was so bad it prompted key career questions for Marin. 
"I remember thinking, 'I [have] to read these scripts a lot more closely,'" Marin said, "because they didn't say, 'you're going to be in a pool for 21 days.'" It's a pretty hefty ask for a script to keep a set of performers under those conditions. Unpleasant as it may have been for Marin, he did find it novel at a conceptual level. 
"It was interesting because you're in a little pod [with] Lenny Kravitz, Jennifer Coolidge, Sônia Braga, and D'Arcy Carden," Marin said. "We're all sitting together in a jacuzzi, but for 21 days and fully clothed, so that was interesting." It's good he can find some humor about the uncomfortable aquatic shoot, and it sounds like he'll be looking at the fine print for future projects.
"Champions" premieres in theaters March 10th, 2023.