Champions' Cheech Marin On Co-Star Woody Harrelson And The Eternal Popularity Of Sports Films - Exclusive Interview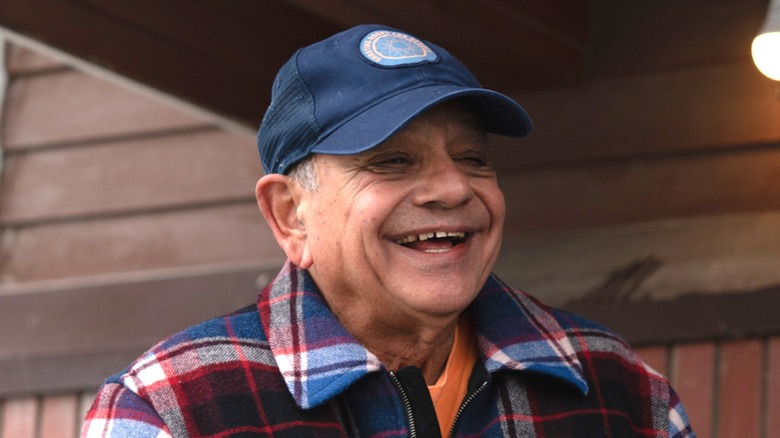 Shauna Townley/Focus Features
"Champions," the newest comedy from Bobby Farrelly ("There's Something About Mary") and Focus Features, is an extraordinarily charming celebration of sport. A remake of the 2018 Spanish film "Campeones," the story tells the tale of Marcus (Woody Harrelson), a talented minor-league basketball coach with a chip on his shoulder and a major attitude problem. He finds himself in a massive set of legal and professional trouble, and he's consequently faced with court-ordered community service. Marcus agrees to coach the basketball team of a local group of disabled young adults with dreams of the Special Olympics, and he becomes a better person in the process.
Managing the non-profit rec center where the Friends play is Julio (Cheech Marin), an advocate for the team and its players and perhaps the first person to push Marcus to see the team as the incredible individuals they are. In an exclusive and wide-ranging Looper interview with Cheech Marin, he discusses collaborating with Harrelson on "Champions," the perennial popularity of sports films, "making faces" for Robert Rodriguez, and more.
Caring deeply about the Friends in Champions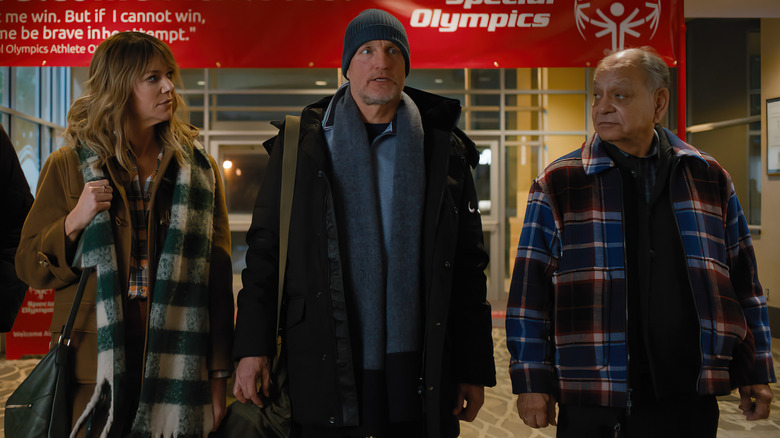 Focus Features
I loved Julio in this film because he's the first moral compass for Woody Harrelson's Marcus, in a way. He's the first person to teach him to care about the Friends, or to care about anyone, really. What is it about the Friends that Julio so connects with?
They're like his kids! They're under his roof — this gym is his roof — and that's where they come to find the true expression of themselves, the most positive expression of themselves. He cares deeply about these kids. They probably were kids when he started, but they're young adults now. Without being maudlin or saccharin about it, man, he is sometimes just like ... [They're] your own kids! You have to discipline them, or tell them to come in, or stop playing around and "Let's go!" But he cares deeply about these kids. It informs everything [about] how he acts, and especially how he acts with Marcus because he has a job to do, and [Julio] doesn't let him weasel out of it, but in a good way.
He's kind, but he is serious.

Yeah, the kind that would say, "Hey, you've got to do this thing, man."
Marcus has such a big evolution over the course of the film, and your character is there at so many important moments of his evolution, so I wanted to ask about working with Woody in "Champions" and what his process was like behind the scenes.
I had worked with Woody before. We did a play together in San Francisco, a very important Sam Shepard play with a big, all-star cast. Everybody was in it, so we got to share a lot of time together and become friends, so I knew what his rhythm was. I knew that he was a really good actor and he was going to listen, so I count on both of us listening to each other. That worked out really, really good. 
I had no compunctions about working with Woody because, hey, he's Woody Harrelson! He's a really good actor, and he was really good in this film. I think this is one of his better films, and the fact that he and Kaitlin [Olson] made that love story happen — it turned into a real love story — was really interesting to watch in the picture. Also, [it was interesting to watch not only] the evolution of the kids but the evolution of the relationship [between Marcus and the Friends], what it brought out.
Sports films give you something to cheer for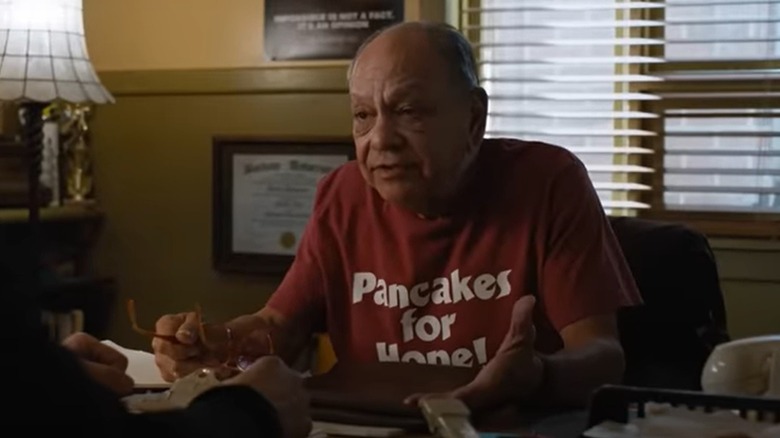 Focus Features/YouTube
Looking back at your filmography, you're in a variety of sports films: "Tin Cup," "Perfect Game," this. Why do you think sports films often connect so well with audiences, and why do you connect with those projects?
You can cheer for sports films because there's going to be the climactic game or something at the end that you can [cheer for] ... But I kind of view all films like that, at least the ones that I'm involved with. The final game in "Born in East L.A." is when they all run over the hill and come into the U.S. I like those kind[s] of endings. They get an audience going. 
Sports films seem to come to me; I don't know why. I just did another one that'll be getting its premiere at SXSW called "The Long Game." It's a golf movie about a young team of Chicanos in Del Rio, Texas, and they win the state championship after having not been allowed to play [at] the country club, which [has] the only courts in town. You can overcome odds in sports movies. The underdog always wins in good sports movies.
I'm a big fan of your collaborations with Robert Rodriguez, and you've been in almost every one of his films.
Eight! Eight of them.
What is unique about working with him, and which of your collaborations is your personal favorite?
Oh boy, it's hard to say because it's been so many. What's unique about Robert is that he is not ostensibly the writer of the film, because he works with other writers, but he is the operator of the camera. I don't know any other directors who operate the camera on films. 
It may seem like a simple thing, but it's very profound because he's talking to you as he's on this dolly, and telling [you], "I need this kind of face, and you can look over here ..." He's talking to you all the time because, at that point, it's almost like a silent medium. [He] can say anything, [the editors] can X his voice out, [and the audience will] never hear it, but you see what he's trying to get. I always call it "making faces for Robert" because he is talking to [us]. He operates the cameras, and there's no other director that I know that does that.
He is amazing, [an] amazing director and filmmaker. I've known him since the beginning, before he made his first film. ... He showed me everything he was doing, [everything] he made in student films. [There] was this one called "Bed Head" [that he] made with his brothers and sisters. It's kind of the essence of "Spy Kids." "Spy Kids" turned out to be that rhythm, and he showed it right when he was a student at UT, so we go back a long way. He was informed by watching "Cheech & Chong" movies growing up, just like all those kids in Texas.
Learning to read scripts more carefully after Shotgun Wedding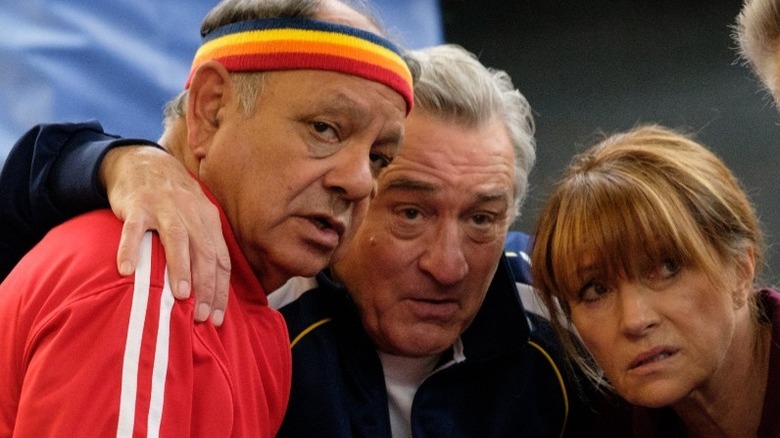 101 Studios/Brookdale Studios
While we're talking about his movies, you're pivotal in one of my favorite scenes in one of my favorite movies: I love "Desperado" and your scene as the bartender. Do you have any interesting stories from that scene?

There's one. In this scene, the bartender, contrary to popular belief, does die. He gets shot right in the eye, so you [assume], when they're going to do the shot, it's got to be real technical and real precise. And it was just this guy with this tube in [the] back of the camera, and he's looking at me, and he is wavering all over [with] the thing. He's going to shoot me someplace — I don't know where. Just, "Brace for impact!" You're trying to be true to the scene, and this guy [is] going to either hit me in the nuts or the nose — I don't know — but he hit me in the eye.
You're also in "Shotgun Wedding." You were so good in it, and I've heard that the shoot involved a lot of time with the cast very thoroughly submerged in water. What was that production like?
Torturous. I remember being in the middle of that. We shot it for 21 days in that pool, fully clothed, every day from dusk 'til dawn. I remember thinking, "I [have] to read these scripts a lot more closely," because they didn't say, "You're going to be in a pool for 21 days." But it was interesting because you're in a little pod [with] Lenny Kravitz, Jennifer Coolidge, Sônia Braga, and D'Arcy Carden. We're all sitting together in a jacuzzi, but for 21 days, and fully clothed, so that was interesting.
This interview has been edited for clarity.
"Champions" premieres in theaters on March 10.