Are Gilmore Girls Stars Alexis Bledel And Milo Ventimiglia Friends In Real Life?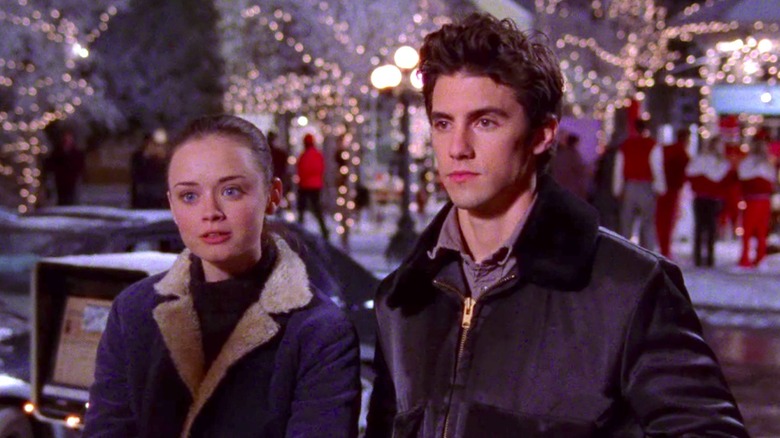 The WB/Netflix
As "Gilmore Girls" fans very well know, as soon as Milo Ventimiglia stepped into the picture as bad boy (who is actually a softie) Jess Mariano in Season 2, it was clear that he and Rory Gilmore, played by Alexis Bledel, would get together at some point. And they did — they shared their first kiss in the Season 2 finale and became a couple in Season 3. The two, of course, break up later in the season, but Jess remains a fan favorite as one of Rory's boyfriends. After all, there's no denying the chemistry between the two actors.
Further, as "Gilmore Girls" fans also know, the pair's chemistry went beyond their characters' lives — Bledel and Ventimiglia dated in real life for over three years beginning in 2003. That was the same year the 4th season aired, meaning that the actors began their romance after their characters had called it quits.
So, fans may be wondering if the former co-stars — and former couple — are friends in real life. From what we can tell, it seems that the two are cordial, even if they may not be close friends.
Ventimiglia has expressed his admiration for Bledel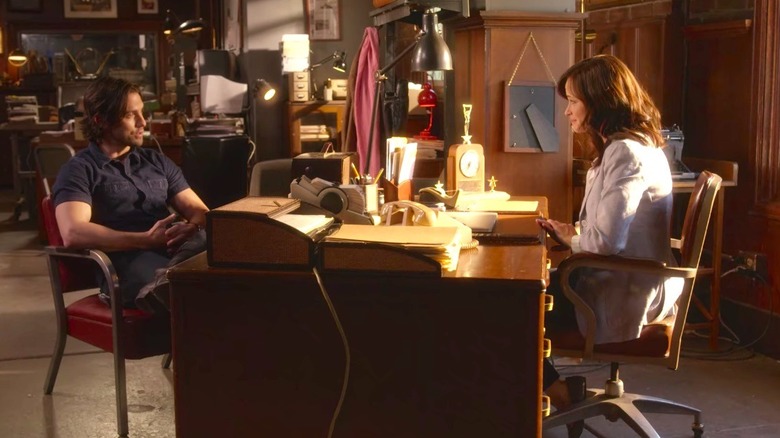 Netflix
While the two actors haven't spoken a ton about each other publicly since their breakup, from what we can tell, it seems like the two are cordial with one another. The first tell is that Milo Ventimiglia decided to return for the "Gilmore Girls" revival, "Gilmore Girls: A Year in the Life," which came out in 2016. Likely, if there was any animosity between the two, Ventimiglia may not have signed on to share scenes with Alexis Bledel again.
Moreover, both actors were nominated for the Primetime Emmys in 2017, with Ventimiglia getting a nod for his work in the NBC drama "This is Us" and Bledel receiving a nomination for her performance in Hulu's "The Handmaid's Tale." Bledel ended up winning in her category, making her a first-time Emmy winner, and she has since received three more nods for her work on the series.
After her win, Ventimiglia expressed his admiration of his former co-star, telling Bravo's The Daily Dish, "I'm very happy for her. She's always been a great actor and I think as long as she's been in the business [it's time] for her to be recognized. I'm very happy for her."
So, it definitely looks like Ventimiglia and Bledel currently have a cordial relationship. And while it may not be fair for fans to root for the former couple to get back together, they can certainly root for Rory and Jess to reconcile if we ever get more "Gilmore Girls" content to follow up "A Year in the Life."