Superman & Lois' Elizabeth Tulloch Weighs In On Jonathan's Recasting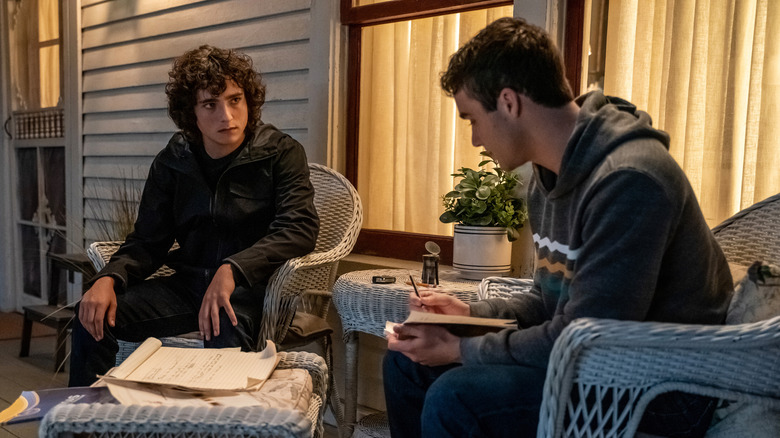 The CW
Given that "Superman & Lois" started filming during the height of the pandemic, it's not surprising that the series faced a few technical hiccups along the way. On top of production getting shut down at the start of the series, Jonathan Kent actor Jordan Elsass couldn't make it back for Season 3 filming. As a result, fans might notice a new actor in his place — though Elsass' replacement Michael Bishop nails his mannerisms so well that it's easy to forget about the switch when you're watching Season 3.
Of course, it's always tough for a group of actors to handle a casting change mid-series, but Bishop and the "Superman & Lois" cast made it a seamless transition. The dynamic between the Kent brothers is an integral part of the show, and we don't lose that bond even with a new actor. Props to the casting department for making what could have been the kiss of death work for the series in a way that's barely distracting. It's not exactly an easy thing to accomplish, as the people behind any show that has gone through the same shakeup can attest.
The CW invited Looper to a roundtable interview with "Superman & Lois" lead actors Tyler Hoechlin and Elizabeth Tulloch, where Tulloch walked the group through the transition between Elsass and Bishop as Jonathan.
A quick casting switch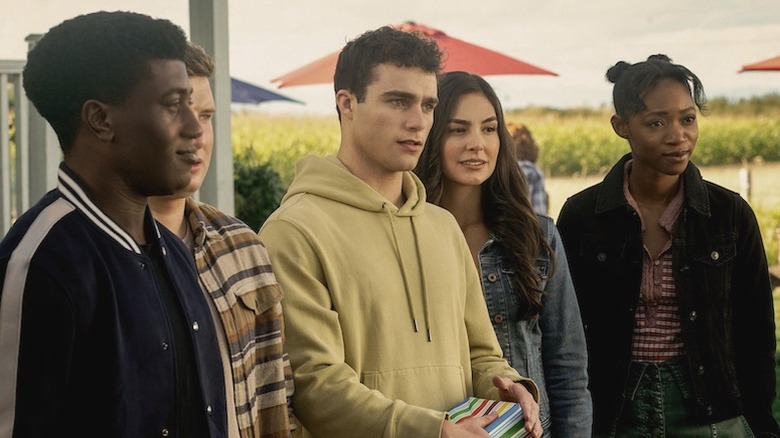 The CW
E! News wanted to know what it was like welcoming Michael Bishop to the cast, and Elizabeth Tulloch noted how quickly everything went down. "It was a bit of a whirlwind because it had all happened really fast, and we had all just gotten back to Vancouver ourselves for the beginning, and then we got the news, and it was a little bit shocking for everyone," she explained. "But Michael was amazing, and he actually, he flew up here from Australia and had a return ticket to Australia, and then he got it, and he just kind of stayed."
Despite the cast barely having any time to get to know their new co-star, Bishop doesn't miss a beat on the show, and the chemistry is immediately palpable. Tulloch added, "I'm not kidding. I think when we had chemistry reads with him, five days later, he was on set filming, so it was fast, and he just took it like a champ, and we rolled with it, and I think people will really like him. He's a great actor, and he's a lovely person."
The "Superman & Lois" Season 3 premiere airs on March 14 on The CW, with episodes streaming for free on the app and the website the next day.