Superman & Lois Stars Tease Mike Cudlitz's Debut As Lex Luthor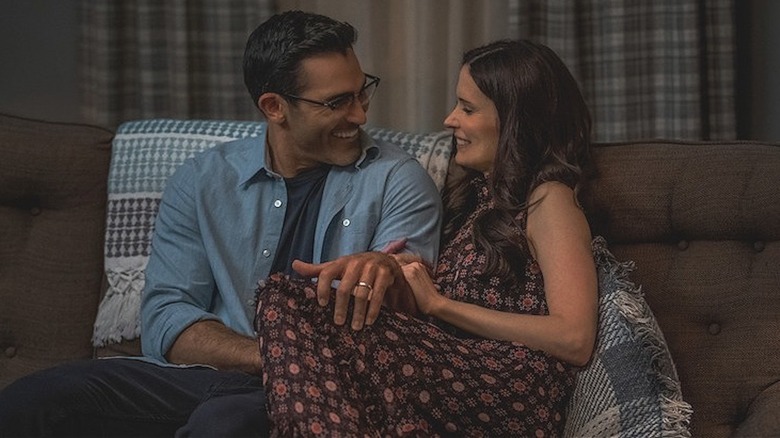 The CW
It's a whole new multiverse for "Superman & Lois," and with it, not every Arrowverse actor is reprising their role for The CW series. Jon Cryer breathed life into Lex Luthor on "Supergirl," but Mike Cudlitz will appear as Lex in Season 3 of "Superman & Lois." The series' 2nd season changed the game when fans discovered that the show doesn't exist in the same world as the Arrowverse. As a result, the storytelling and casting are wide open. The choice makes sense, given the mass cancelations of the few remaining DC series on the network. Now, the writers can let the stories lead them as they see fit rather than boxing themselves into what came before. 
Of course, we've seen Dylan Walsh return as General Lane, and David Ramsey even returned as Diggle for a hot minute. However, that doesn't mean that every "Superman & Lois" character has to be identical to their Arrowverse counterparts. Remember: "Crisis on Infinite Earths" even brought in Tom Welling and Erica Durance's Superman and Lois from an alternate universe.
The CW invited Looper to a roundtable interview with Tyler Hoechlin and Elizabeth Tulloch, where Tulloch discussed Cudlitz's stint as Lex Luthor. Hoechlin also noted that he wants more of his "Teen Wolf" co-stars to come guest star on the show and discussed how Superman handles some challenging family issues this season.
There's a new Lex in town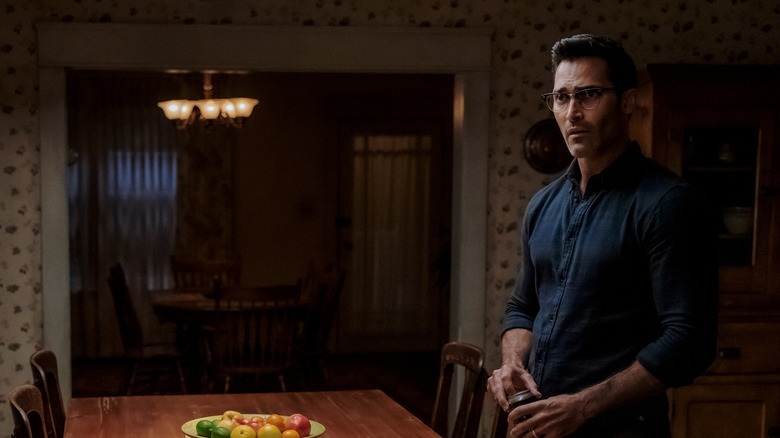 The CW
Looper asked Elizabeth Tulloch and Tyler Hoechlin if they could tease any of the villains in Season 3, and Tulloch was hyped to discuss Cudlitz's arc as Lex. She said, "I don't think it's a spoiler now that it's very out there that we have Lex Luthor coming to the show, Season 3, and Tyler and ... You know, I just think they did such a great casting job with Mike Cudlitz. He's amazing." Tulloch is sure that fans will connect with his performance, adding, "I cannot imagine that he's not going to make everyone fall in love with his performance. So that's what I was most excited about."
Hoechlin noted the variety of villains this season, chiming in with, "Yeah, I think we have metaphorical villains, I think we have real villains, and I think this year the villains are very, not that the other ones weren't, but I think just in comparison to the first couple seasons, very grounded."
Everyone loves a nuanced and layered villain, and Hoechlin assured us there's plenty this season. He added, "I think it's going to be a little bit more of a conflict in being so against them. I think the best villains are the ones you at least understand why they're doing what they do and why they make the choices that they make, even if you don't necessarily agree with them, and I think we have a lot of that this year."
Getting the Teen Wolf gang back together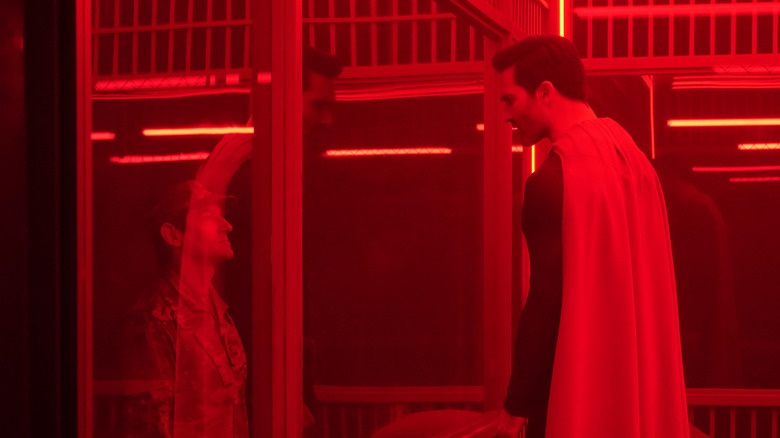 The CW
And speaking of villains, Hoechlin's "Teen Wolf" co-star Ian Bohen appeared in Season 2 as the villainous Lt. Mitch Anderson. We wanted to know if he's looking to get any more "Teen Wolf" alums on "Superman & Lois" and if he has a role in mind for them. "The short answer is yes. The long answer is much more complicated, but yes, I was very happy to have Ian Bohen up here last season. That was great," Hoechlin mused. "And then going back and doing the 'Teen Wolf' movie and seeing everybody again ... I love all those guys so much."
Some sets just feel like family, and that was certainly the case for Hoechlin on "Teen Wolf." He added, "We have such a good time together, and I know some people, sometimes, think we're either lying or that it's just a cliché to say it, but that cast is really, it really is a family of its own, so if we get any of them up here, I'd be very, very happy to be reunited."
Tulloch remarked that everyone wants her husband to appear on "Superman & Lois." She explained, "Everybody keeps saying they want David Giuntoli, my husband, speaking of [the] 'Grimm' cast to be on the show. But he actually voices Batman in a couple [of] movies, so I don't know if that's a conflict of interest and he couldn't do the show. I have no idea, but it would be fun to have him even just do a cameo at some point."
Season 3 of "Superman & Lois" airs March 14 on The CW, with episodes streaming for free on the website and app the next day.