Here's What Critics Are Saying About Scream 6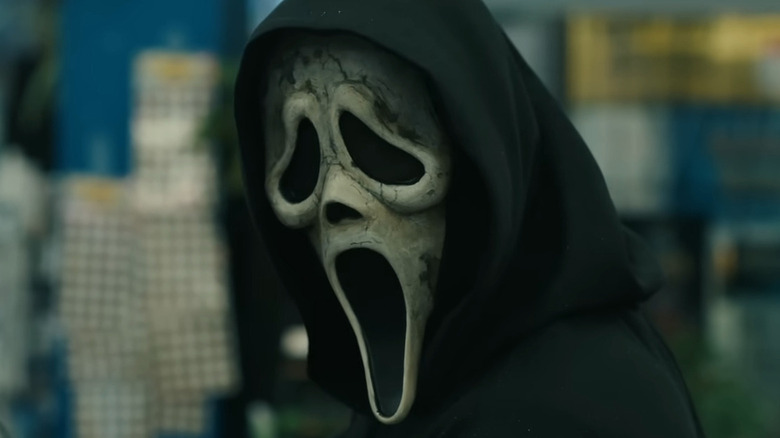 Paramount Pictures
"Scream 6" is coming — so is it so good it's scary, or so bad it's frightening?
The sixth installment of this major horror franchise is about to hit theaters, and fans are probably wondering what to expect next. Though series regular Neve Campbell, who's led every other "Scream" movie as consummate survivor Sidney Prescott, isn't coming back for "Scream 6," the franchise has found two new leads in modern scream queen Jenna Ortega and Melissa Barrera ("In the Heights"), who both appeared in 2022's "Scream," who find themselves chased by a new Ghostface in New York City. Hayden Panetierre, who was last seen in "Scream 4" all the way back in 2011, is also returning as another Ghostface survivor, alongside "Yellowjackets" star Jasmin Savoy Brown, "Booksmart" star Mason Gooding, and the only remaining "Scream" standby Courteney Cox.
So what are critics saying about "Scream 6" so far as this beloved franchise continues into its third decade?
Scream 6 hits all the right notes, but a few critics did find the concept wearing thin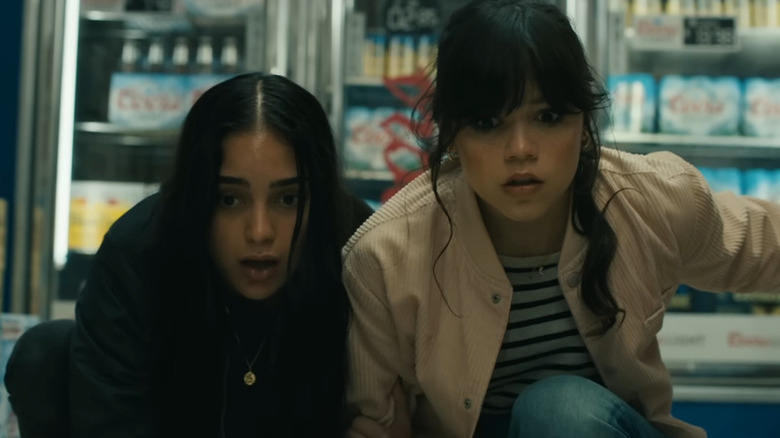 Paramount Pictures
Ahead of its release, critics who have seen "Scream 6" are decidedly divided over the new Ghostface-led bloodbath. On the positive side, Phil Pirrello at The AV Club wrote, "Up until the killer's reveal in its third act, 'Scream VI' is one of the franchise's best sequels and the series' most inventive and character-driven entry," while Richard Roeper of The Chicago Sun-Times says the flick "cheerfully defies logic while hitting all the right notes we've come to expect from the franchise."
On the flip side, some critics are woefully disappointed by the legacy horror movie, saying that, after all these years of "Scream" movies, the gimmick's gone somewhat stale. Over at Entertainment Weekly, Joshua Rothkopf wrote, "'Scream VI' ultimately squanders the goodwill of last year's occasionally satisfying reboot, slackening into a dutiful merry-go-round of returning characters," and Nick Schager of The Daily Beast bluntly said, "This sixth chapter boasts not a single genuinely unnerving jolt—a consequence of tepid writing as well as the familiarity of Ghostface's tactics, which have long since become their own genre clichés."
With critics so widely split over "Scream 6," fans might get a little worried about their beloved franchise, but in any case, they'll still probably flock to theaters to see for themselves. You can catch "Scream 6" and its new killer in theaters on March 10, 2023.