Shrinking Will Grow Thanks To Season 2 Renewal From Apple TV+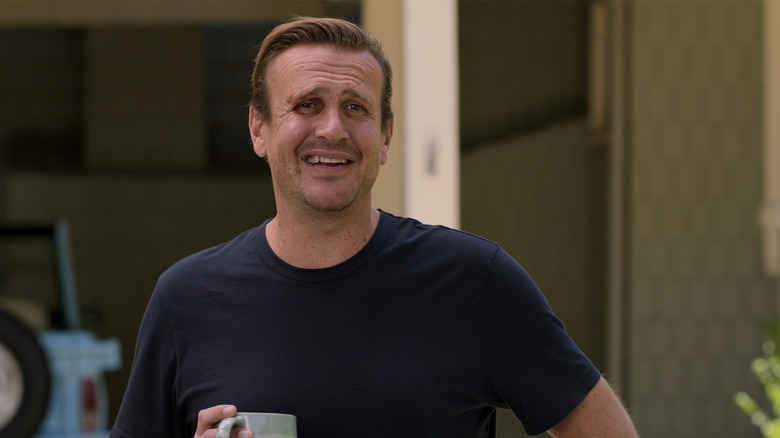 Apple TV+
Apple TV+ has really cleaned up as of late with a slew of critically-acclaimed series. From the dystopian sci-fi thriller "Severance" to the feel-good sports comedy "Ted Lasso," the streaming service has a little something for everyone, and it's carried on that trajectory with a comedy-drama that's brought Jason Segel back to the small screen — "Shrinking." Anyone who's been keeping up with the series should be delighted to hear that it's officially been picked up for a second season ahead of its Season 1 finale. 
New episodes of the show are currently airing every Friday on the platform, with Episode 8, titled "Boop," coming out tomorrow. There will be two more episodes after that to round out the first season, so Apple TV+ must be pretty pleased to secure another season before it's even wrapped its first go-round. The show has a slew of talent you've definitely seen before. Outside of Segel, there's Harrison Ford, Jessica Williams, Michael Urie, and Christa Miller. If anything, the Season 2 renewal may entice more people to check out the show before Season 1 airs its finale because they know it's an investment worth making now.
Audiences worldwide have connected to Shrinking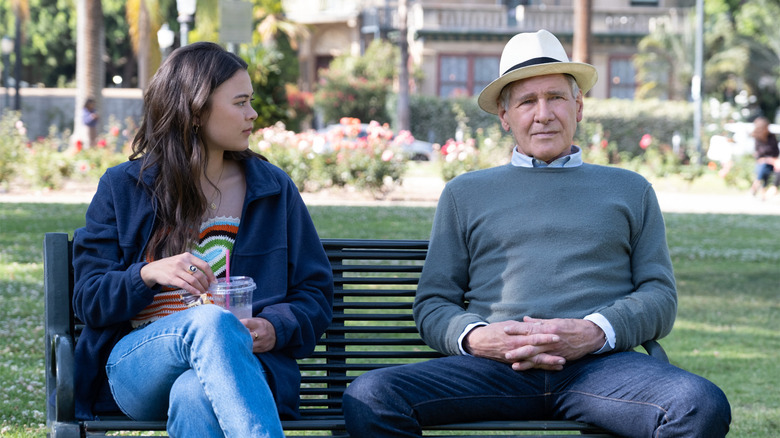 Apple TV+
"Shrinking" follows a grieving therapist, Jimmy (Jason Segel), who is still reeling from the death of his wife. As a result, he begins ignoring his training and starts telling his patients exactly how he feels, drastically changing both their lives and his. It's been a big hit with critics and audiences alike, with Wenlei Ma of News.com.au saying, "For a story fuelled by grief, Shrinking expertly balances a hard-to-hit tone. It can be melancholic and hopeful, gloomy and absurd."
All this translates to the next big hit for Apple TV+, and the higher-ups couldn't be happier. Head of programming for Apple TV+, Matt Cherniss, said in a statement, "We have loved the engaging, touching and hilarious world of 'Shrinking' since the beginning, and it has been wonderful to watch as audiences around the world continue to connect with these big-hearted characters." He went on to express hope for the future, saying, "We can't wait for viewers to experience what the cast and creative team have for Season 2."
There's obviously a lot of room for these eclectic characters to grow in future seasons. And who knows where they'll end up by the Season 1 finale? But no doubt fans will continue tuning in for the next few Fridays to see where "Shrinking" goes next.