Animated Series Batman: Caped Crusader Gets A Two-Season Order At Amazon Prime Video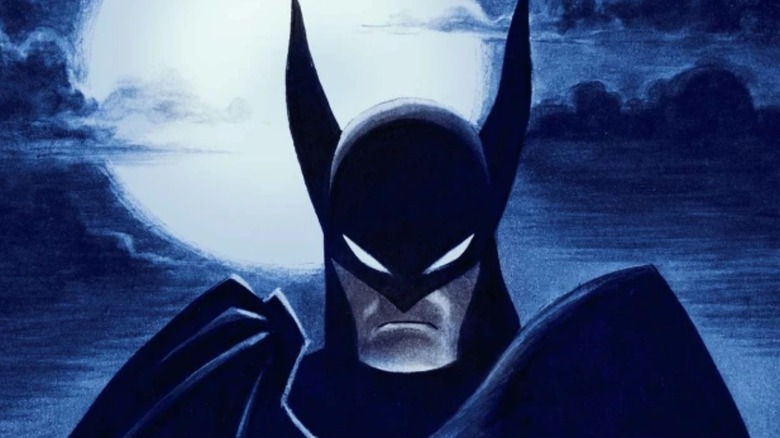 Warner Bros. Animation
Bat-fans rejoice! The new animated series featuring the latest adventures of the Caped Crusader from Bruce Timm of the legendary "Batman: The Animated Series," J.J. Abrams, and Matt Reeves has found a home at Amazon's Prime Video. The series, aptly titled "Batman: Caped Crusader," has been picked up for a two-season order from the streamer. The project originally received a straight-to-series order from HBO Max, but the show was scrapped in Warner Bros. Discovery's major cost-cutting efforts.
WBD subsidiary Warner Bros. Animation has been shopping the project around since August of 2022, and it finally landed at Prime. The first season of "Batman: Caped Crusader" will be 10 episodes and will fall outside of James Gunn and Peter Safran's DC Studio's Universe, just like Reeves' own "The Batman Part II," which will arrive in theaters in 2025. The show was reportedly sold to Prime as part of Warner Bros. Discovery's money-making decision to sell off certain properties to third-party companies.
Batman: Caped Crusader will be in the same vein as Batman: The Animated Series
Warner Bros. Entertainment
"Batman: Caped Crusader" is a collaborative reunion of sorts between Matt Reeves and J.J. Abrams, who previously worked together dating all the way back to TV's "Felicity" and on the big screen with 2008's "Cloverfield." The third executive producer on "Caped Crusader" is Bruce Timm, whose name is synonymous with "Batman: The Animated Series" from the '90s, and this new show is said to be in the same vein as that groundbreaking animated series. Comic book writer extraordinaire Ed Brubaker of "Scene of the Crime" fame is said to be on the show's writing team.
A joint statement released at the time of the series' announcement back in May 2021 from Abrams and Reeves said they were so excited to bring the character back to animation and explore new stories in Gotham City. They said in a statement (via The Hollywood Reporter), "The series will be thrilling, cinematic and evocative of Batman's noir roots, while diving deeper into the psychology of these iconic characters. We cannot wait to share this new world."
No release date has been provided for Amazon Prime's further adventures of the World's Greatest Detective.