DC's Dennis Culver Explains Crazy Jane's New Alter, The Chief - Exclusive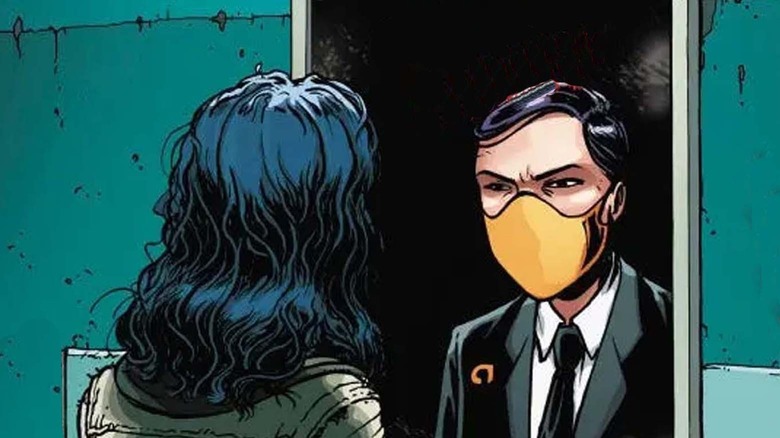 DC Comics
Crazy Jane of DC's "Doom Patrol" is getting a brand-new alter in the comics, as the oft-unpredictable character becomes the Chief — taking on the role of her former mentor — in the upcoming run of "Unstoppable Doom Patrol" by Dennis Culver and Chris Burnham.
Debuting in Grant Morrison and Richard Case's iconic "Doom Patrol" run, Crazy Jane is one of the main members of the oddball superteam. Kay Challis, who is most often seen as Crazy Jane, has dissociative identity disorder, resulting in her having over 60 alters — all of which have different superpowers. From a childlike alter named Baby Doll, who has telekinetic powers, to Flaming Katy, who controls fire with her mind, the antihero has transformed many times in the comics. Not all of Crazy Jane's alters have come to life in the comics — but in "Unstoppable Doom Patrol," she takes on a new alter that connects her with the team's history in a major way.
Why Crazy Jane has become the Chief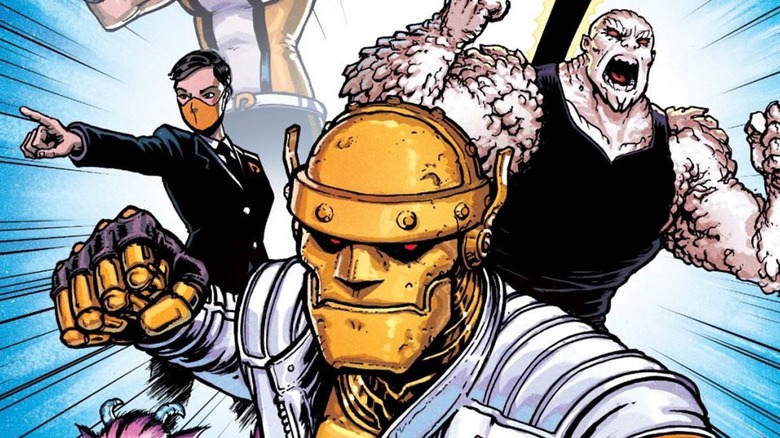 DC Comics
Ahead of "Unstoppable Doom Patrol" arriving in comic book stores later in March, Looper spoke with writer Dennis Culver and artist Chris Burnham about tackling the newest iteration of the cult-favorite superteam. Culver revealed that when picking the roster for the team, it didn't feel right to include Niles Caulder — aka the Chief, who is the founder of the team but also responsible for the accidents that gave members of the Doom Patrol their powers. Culver said Crazy Jane getting a new alter as the Chief was a way to contrast the classic versions of the team.
"I didn't feel like it was authentic to have Niles in charge of the team, given his history and what he's done to them. He caused the disasters that gave them their abilities, for the most part," Culver explained. "It was like, 'What if we had a new Chief?' I love Crazy Jane as a character, so it seemed like, 'What if one of her alters was the Chief?' It all started coming to life right then and there. The same thing with ... The team's got to have a Beast Boy. It's like, 'What if it's a Beast Girl?'"
Crazy Jane's alters are being creatively showcased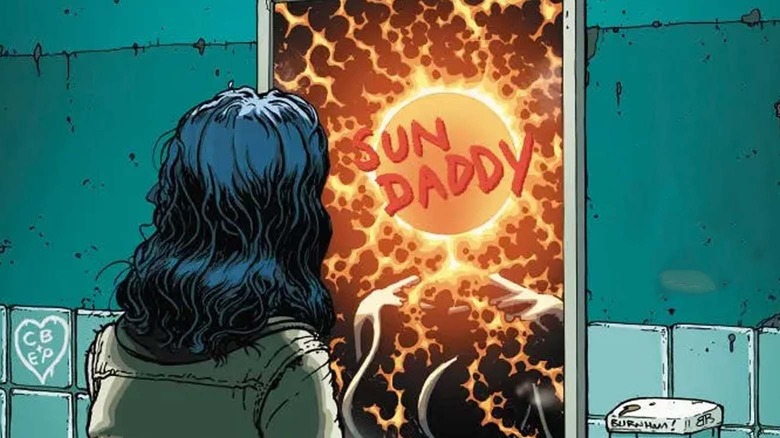 DC Comics
Dennis Culver said Chris Burnham quickly worked on designing Crazy Jane's new alter as the Chief, as they wanted it to emulate Niles Caulder while also doing something new. Jane, whose latest alter has an all-new look paired with it, is also taking on the role of the Chief on the team.
"With the Chief's design, the only thing that I was zoomed in on was her having that orange mask to almost emulate Niles' beard," Culver said. "Once we got the green light, we started developing it, and Burnham zeroed in on that. I sent a picture to him of a woman in a sharp business suit, and [we] went from there."
Culver and Burnham also got creative when showcasing Crazy Jane's alters, and new scratch-off variant covers for "Unstoppable Doom Patrol" #1 will feature five different alters for the character, including the Chief, the powerful Sun Daddy, Black Annis, and the Chainsaw Nun.
"That's perfect for Crazy Jane, [with] all of her alternate identities. So I had a little sketch that I put together where we're behind Jane; she's standing at the mirror. I sent it to Burnham, and we back-and-forthed that," Culver shared. "Then we pitched it to [editor] Ben [Abernathy]: 'Do you think we could have a couple of different options when you scratch it off?' Again, to his credit, he was like, 'Let me see.' At first, it was only going to be three. [Then] he's like, 'Actually, can you guys do five?'"
Readers can see Crazy Jane's new alter as the Chief in action when "Unstoppable Doom Patrol" #1 by DC Comics arrives in comic book stores on March 28.