Netflix's MH370: Fans Just Aren't Buying The Conspiracy Theories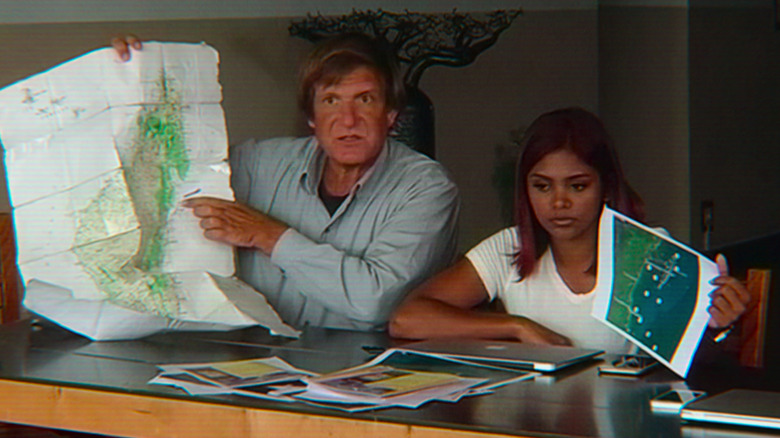 Netflix
While some of the most popular films and TV shows in Netflix's documentary catalog fall within the true crime genre, the streaming service is home to a wide range of documentaries on a variety of subjects. For example, soon after its release, a nature docuseries titled "Animal" became a hit on Netflix, showcasing footage of wild animals underscored by narration from celebrities like Rashida Jones and Pedro Pascal. Netflix is also producing a Gary Glitter documentary that will juxtapose the singer's rise in the pop music world with his multiple arrests in the late '90s and into the 21st century.
One of the latest shows to join Netflix's growing documentary category is "MH370: The Plane That Disappeared," about the Malaysian Airlines flight that disappeared on March 8, 2014. Films and TV series have already covered "MH370" to some extent, arguably including the NBC show "Manifest," which is partially based on the true story of flight MH370. This new Netflix series, then, aims to set itself apart from the pack through interviews with some of the victims' family members, as well as a broad approach that encompasses a multitude of theories as to the cause of the plane's disappearance.
That said, some viewers are questioning the attention the show gives to ideas that may not be plausible when held up to scrutiny, seemingly amounting to conspiracy theories rather than genuine attempts at solving the mystery.
Viewers think some of the theories MH370 proposes about the plane's disappearance are ridiculous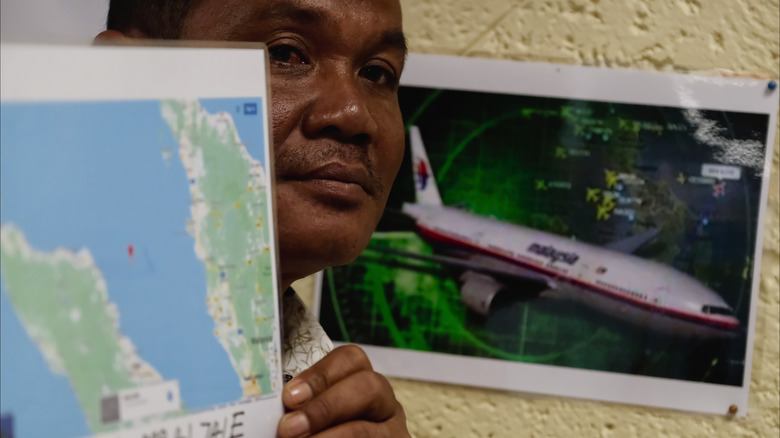 Netflix
After all three episodes of Netflix's "MH370: The Plane That Disappeared" premiered on March 8, viewers were quick to criticize the attention the show pays to implausible theories about its titular plane's disappearance. For instance, Twitter user @lisascinta pointed out that the series lacks insight from aviation professionals, whose expertise in the field is most directly relevant to the investigation. User @nate_williams89 then replied that its focus on what arguably amount to conspiracy theories offers no more than what an amateur YouTuber on the subject might have to say. Meanwhile, users @Preeti_S_24 and @strutcakes likewise characterized "MH370" as conspiracy theory-heavy, and shared their sympathy with the family members of the victims, who seem to be no closer to finding out the tragedy's true cause.
On Reddit, one user who indicated that they're a working flight instructor started a thread on a subreddit for discussing aviation warning viewers of false information suggested by participants in "MH370," and specifically debunking one claim about airborne early warning and control systems. Another user started a similar thread on a subreddit dedicated to plane crashes and media about them titled "Anyone else baffled by how much of the Netflix MH370 docuseries is just conspiracies?" arguing a similar point.
In total, then, some of the ideas Netflix's "MH370" spotlights seem to be unpopular among amateur viewers and aviation experts alike, widely characterized as little more than baseless conspiracy theories.