Champions' Kaitlin Olson Loved Trying To Make Co-Star Woody Harrelson Break Character - Exclusive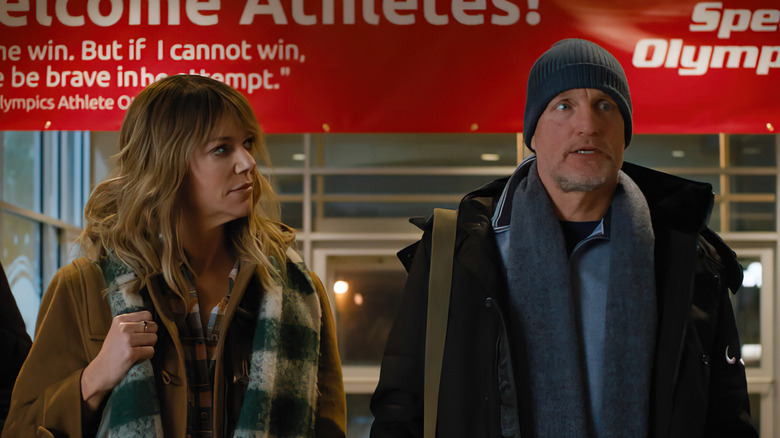 Focus Features
Kaitlin Olson is cleaning up in the comedic realm, starring in the hilarious long-running series "It's Always Sunny in Philadelphia" as well as playing a standout character in the HBO Max series "Hacks." In addition to starring in the funniest shows on television, you can find the talented comedic actress in director Bobby Farrelly's newest comedy, "Champions." The film follows Marcus (Woody Harrelson), a talented minor-league basketball coach with a bad attitude who's forced — by court order — into coaching the Friends, a team of disabled basketball players. Olson plays Alex, the sister to Friends member Johnny (Kevin Iannucci) — and she eventually becomes Marcus' love interest.
The seasoned Harrelson is unsurprisingly great as Marcus, his ability to play a straight-man character with an edgy charm really landing Marcus as an ornery fallen coach with a potential heart of gold. In a new exclusive interview with Looper, Olson discussed her time collaborating with Harrelson on the picture. She revealed that one of her favorite pastimes on the "Champions" set was exactly the kind that makes for top-tier bonus features: making Woody Harrelson laugh until he breaks character.
Making Woody Harrelson laugh was the true sport on the Champions set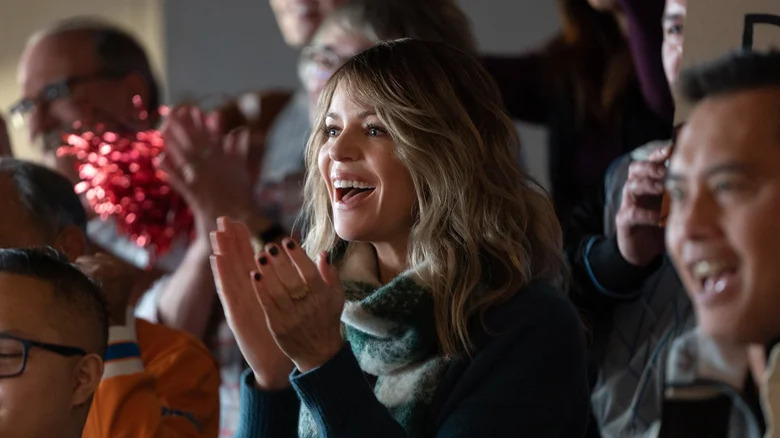 Shauna Townley/Focus Features
In our interview, Kaitlin Olson opened up about the joys of starring alongside Woody Harrelson in the project. Working with him was "amazing; he's a perfect scene partner," she explained. "He's such a tremendous actor; I have so much respect for his acting."
Working with Harrelson was also a novel experience for Olson. "I had never met him before, so I didn't know what to expect," she clarified. Fortunately, finally meeting him during the production of "Champions" was a great experience for her, as he "was so kind and lovely and silly." The pair hit it off swimmingly, surely benefitting their chemistry in the final film. "We really like each other in real life, which is very helpful," she said. "[It] kind of feels like cheating, but we actually really like each other."
The one downside of having a pair of actors get along so easily — at least for directors keeping tight sets and schedules — is that they may have too much fun trying to break each other's focus on set. Such was true on the set of "Champions." "I loved making him laugh," Olson admitted. She couldn't help it. "He's one of those people you could tell was ready for you to make him laugh," she confirmed, noting, "Making him laugh in scenes was really funny. Trying to make him break on camera was super fun." 
It makes for believable chemistry on screen — and certainly, a host of potential outtakes.
"Champions" is now playing in theaters.