Shadow And Bone's Writers Had A Major Goal For Archie Renaux's Mal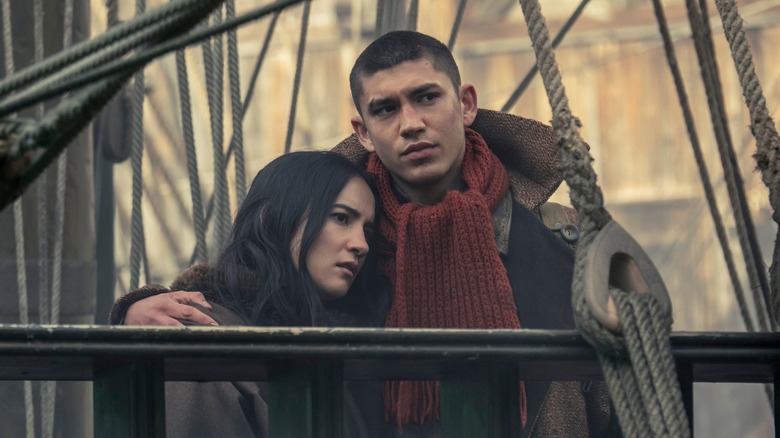 Attila Szvacsek/Netflix
For those who've read the "Grishaverse" fantasy novels by Leigh Bardugo and watched Netflix's "Shadow and Bone" adaptation, the differences are obvious. Especially in regard to the characters, the writers and producers made some creative decisions to make them more well-rounded. One such example is Ben Barnes' Darkling, first introduced as General Kirigan in the show. Some fans feel that the Netflix version of the villain is more developed, rather than just plain evil. Additionally, the decision to introduce him as General Kirigan in "Shadow and Bone" makes it less obvious what his role in the story will be at first.
Another character book readers can see a stark difference in is Alina's childhood friend Malyen, played by Archie Renaux. In the show, he's arguably far more likable and relatable than in Bardugo's books, where many have critiqued him for being manipulative and misogynistic. In the show, he's more supportive and less controlling of his childhood best friend, while in the book their relationship could almost be considered toxic. For this, we can thank the writers, showrunner Eric Heisserer, and of course, Renaux himself for his soulful portrayal.
Flawed but in an adorable way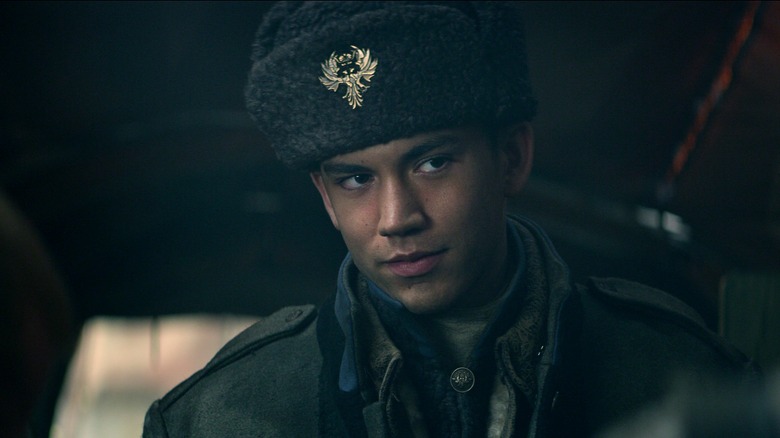 Netflix
During a panel attended by Nerdist, Eric Heisserer explained that having a diverse set of writers helped to flesh out the relationship between Mal and Alina. The showrunner explained that being marginalized growing up prompted them to deeply bond over their shared reality and rely heavily on one another, clearly in a healthier way than in the books. "We built out someone, honestly, at the end of the day, who could be the perfect boyfriend that a lot of us would love to have," Heisserer said. "But he's just a little scared and a little trepidatious. For all that he hunts and he tracks, there are times where Mal himself can be a bit of a woodland creature. And we felt that helps accentuate the strength of Alina as a protagonist."
It's not like Netflix's Mal is unquestionably "perfect." That would be neither believable nor relatable. However, there's a clear balance in his flaws that makes him much more sympathetic to viewers. Speaking with Esquire, Archie Renaux said of his character, "Of course he does have his flaws, but he's only human. He's got a lot of pressure on his shoulders." Nevertheless, his devotion to Alina in the show is portrayed as being far more endearing. This is also thanks to the palpable chemistry between Jessie Mei Li and Renaux, which the latter told Nerdist was something that "came very naturally" to them.
Fans have thoughts on Renaux's Mal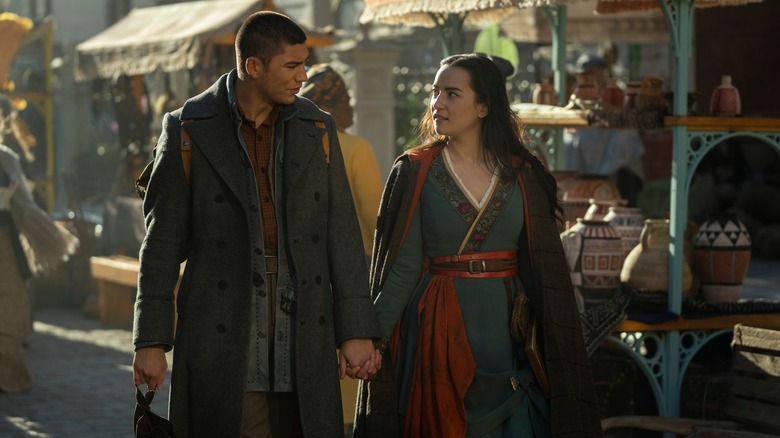 DÁVID LUKÁCS/NETFLIX
Fans of the Grishaverse books have been quite vocal online with their thoughts about the version of Mal in the show. Due to the efforts of the "Shadow and Bone" writers" to make the character more likable, book Mal and TV series Mal are seen as being almost two distinct characters.
In a thread discussing the character, Redditor u/treasurehunter77 wrote, "It is no secret that lots of the readers hate him while Leigh Bardugo (the author) loves him. They made significant changes in his personality. On one side I am glad that they did because I now like Mal and think that this will make me enjoy the rest of the story more, on the other side it makes me angry [because] people take this as a reason why (book) Mal is not toxic and try to erase his toxicity." Fellow Reddit user u/whatshappen2020 wrote, "In the show they really go more into developing the deep profound friendship but in the books it's immediately alina secretly in love with him." 
If it wasn't clear before, these are all signs of a successful adaptation. When most book readers are more satisfied with the TV version of certain characters than the original, you know you've done a solid job adapting them to the screen. It remains to be seen whether the upcoming "Shadow and Bone" Season 2 will be just as successful in bringing its new characters to life.