TLOU Finale: Why One Of The Nurses Is More Important Than You Think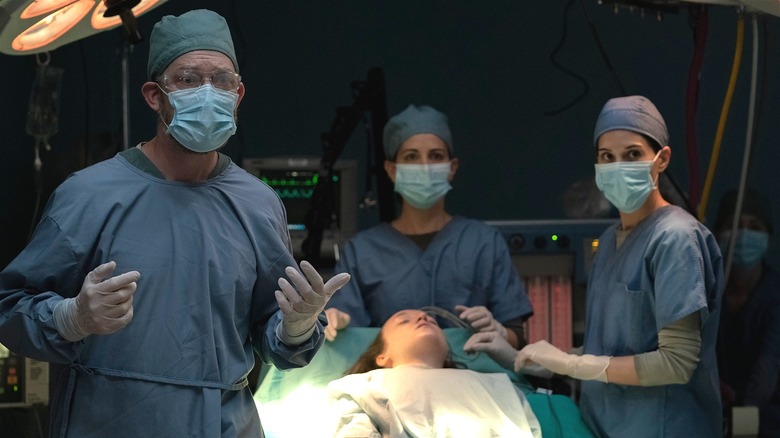 Liane Hentscher/HBO
Contains spoilers for "The Last of Us" Season 1, Episode 9 — "Look for the Light" as well as the video game "The Last of Us Part II," from which Season 2 of the HBO series will be adapted

Even in its final episode, "The Last of Us" doesn't hesitate in providing tear-filled winks to the audience during its most harrowing moments, of which there is a handful. Since the beginning, cast members from the original game have appeared in some form or another, most notably Merle Dandridge reprising her role as Marlene. Last week, we saw OG Joel Troy Baker as James, and in the show's finale, OG Ellie Ashley Johnson plays Anna Williams, Ellie's (Bella Ramsey) mother.
But the appearances from the founding talent behind this incredible story don't stop there. In one brief, blink-and-you'll-miss-it moment as Joel is storming the hospital to rescue Ellie, he crosses paths with a nurse whom gamers may have recognized vocally, if not visually. The actor who plays this nurse also had a role in the games, as a character who is set to arrive in Season 2 of the show.
The actor behind OG Abby stands between Joel and Ellie in the Season 1 finale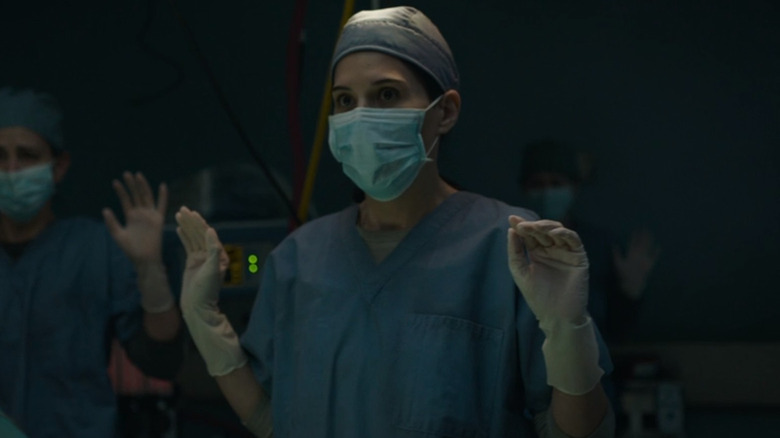 HBO
When Joel finally reaches the operating room, he encounters a doctor and two nurses prepping Ellie for surgery. After gunning down the doctor without hesitation, he turns on the nurses, ordering them to unhook her from the machines. One of these nurses is played by none other than Laura Bailey, who played Abby in the "Last of Us" video games.
Gamers know full well just how much of an impact Abby has on Joel and Ellie's story and the eventual vendetta she has against the would-be savior of the human race in "The Last of Us Part II." It's fitting, then, that the actor behind her is the one who unhooks Ellie on the show, sending her on her way with Joel.
While we don't yet know who will take on the role of Abby, who will inevitably be just as important to the story in Season 2 as the heroes we've followed in Season 1, trust us when we say that you might be wishing Joel had pulled the trigger on this overlooked nurse as well as the doctor in a meta sort of way. HBO, load up Season 2 ASAP, please.