Why Anna Williams From The Last Of Us Looks So Familiar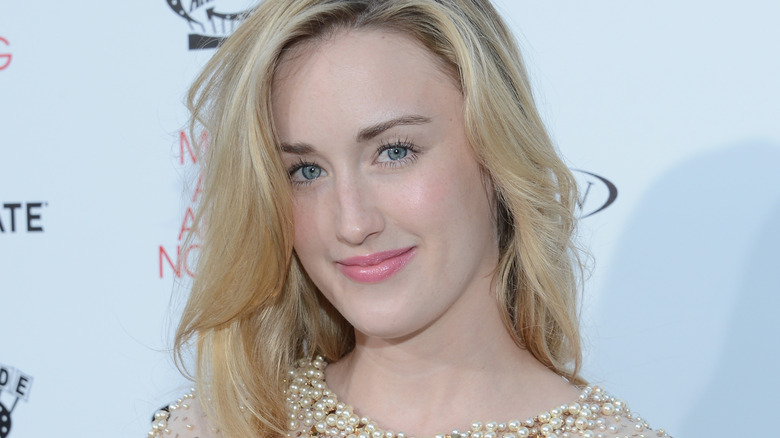 Jason Kempin/Getty Images
If you've played the video games on which HBO's "The Last of Us" is based, you might do a double take when Anna Williams — the mother of Ellie (Bella Ramsey) — appears. In the live-action adaptation, the role of Anna is played by none other than Ashley Johnson, who first brought Ellie to life in the games. Johnson won two BAFTA Games Awards for her performance as Ellie in "The Last of Us" and the follow-up side story, "The Last of Us: Left Behind," and she earned another nomination in 2021 for "The Last of Us: Part II."
Given the huge impact she's had on the franchise, it's great to see Johnson in the HBO series — especially in such a poignant role. However, her previous turns as Ellie are far from the only reasons you might recognize her. In addition to a long and storied career in voice acting — which has included turns in "Infinity Train," "Teenage Mutant Ninja Turtles," and "Teen Titans Go!" — Williams has made a name for herself in both live-action film and television. So even if you haven't played "The Last of Us" or its sequel, there's a good chance her face will ring a bell. Here's why Williams from "The Last of Us" looks so familiar.
Ashley Johnson was a child star on ABC in the '90s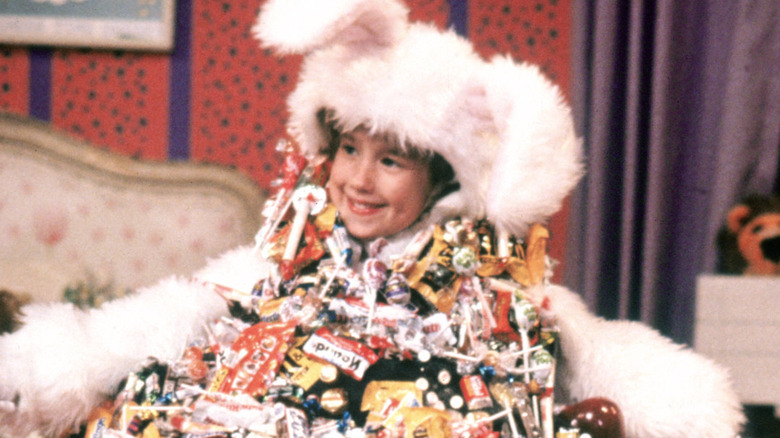 ABC
Johnson started her acting career at quite a young age, with her breakout role coming in the last two seasons of the popular ABC sitcom, "Growing Pains." She started playing Chrissy Seaver in Season 6, which premiered when she was just 7 years old. Johnson remained in the role through to the end of "Growing Pains" in 1992, overlapping with Leonardo DiCaprio's brief time in the main cast during Season 7.
The following years saw Johnson landing very similar roles in other sitcoms on ABC. She played Mary Margaret Doolan in the first and only season of "Phenom" and the recurring role of Casey Emerson in "All-American Girl" — both on ABC. The young star's relationship with the network continued with the TV film, "Annie: A Royal Adventure," in 1995 — a sequel to the 1982 film adaptation of the popular musical — in which she played the eponymous plucky protagonist.
Johnson finished up the 1990s with leading roles on a few more short-lived sitcoms, including "Maybe This Time" (which co-starred Betty White, Marie Osmund, and Craig Ferguson), and "Kelly Kelly," which was canceled after just seven episodes in 1998. By the end of the decade, Johnson had also fully kicked off her voice-acting career with starring roles in animated series like "Jumanji" and "Recess."
Johnson is all over TV and film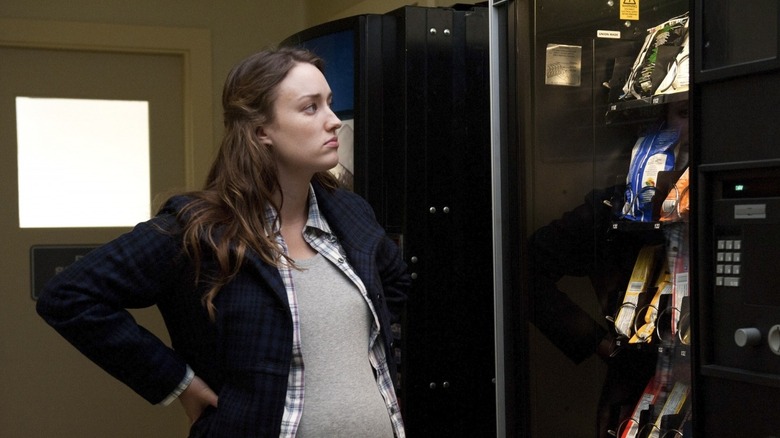 AMC
Since her prolific start as a child sitcom star in the '90s, Johnson has remained a constant presence on the small screen. Her credits through the 2000s include turns in "Touched by an Angel," "Married to the Kellys," "Monk," and the Courteney Cox-led FX series, "Dirt," in which she played Sharlee Cates. She's also had guest roles in crime procedurals like "The Mentalist," "Cold Case," "Lie to Me," and "CSI."
Johnson's most notable live-action TV roles in more recent years include Amber Ahmed in AMC's "The Killing" — wife to early murder suspect Bennet Ahmed (Brandon Jay McLaren) — Morgan in the 2014 ghost-hunting spoof, "Spooked," and her assorted turns in "Drunk History." Most of her modern TV work, however, has come via animated projects.
While she isn't nearly as prolific on the big screen as she is on TV, Johnson has also featured in some pretty major films. Her theatrical debut came in the 1990 Jean-Claude Van Damme action flick, "Lionheart," which premiered just a month before her debut in Season 6 of "Growing Pains." She plays Amber in the 2006 Richard Linklater comedy, "Fast Food Nation," Patricia in 2007's "The Brothers Solomon" alongside Will Arnett and Will Forte, and Alana in the 2008 Val Kilmer thriller, "Columbus Day." She even has a bit part in 2012's "The Avengers," appearing on a news broadcast as a New York waitress named Beth who defends and thanks Earth's mightiest heroes for defending her home.
Johnson might be most famous for her Dungeons & Dragons career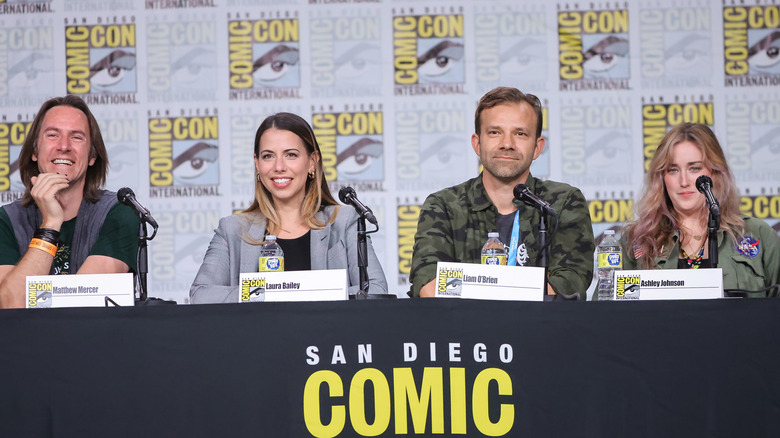 Amy Sussman/Getty Images
How would it feel to be a successful child star for an entire decade, transition easily into live-action adult roles and voice acting, and end up being best known for playing a tabletop fantasy RPG on the internet? Well, you'd have to ask Johnson to know for sure. Despite earning major fame over the years for her work in Hollywood proper, Johnson may be most beloved as a main cast member of "Critical Role." The popular web series has run since 2015, becoming arguably the most successful "Dungeons & Dragons" show ever.
Comprised of a group of professional voice actors that includes Matthew Mercer, Laura Bailey, and Travis Willingham, "Critical Role" has gathered millions of viewers for its various fantasy campaigns. The show's success even led to an animated adaptation from Amazon Prime Video, "The Legend of Vox Machina," in which Johnson plays her gnome character, Pike Trickfoot.
According to Gizmodo Australia, the cast of "Critical Role" is set to cameo in the upcoming live-action "Dungeons & Dragons" film, "Honor Among Thieves," which stars Chris Pine, Michelle Rodriguez, and Regé-Jean Page. Hopefully, that means that Johnson will be popping up in some form or another.