Yasmine Al-Bustami Feels Her Time Away From NCIS: Hawai'i Gave Lucy More Flavor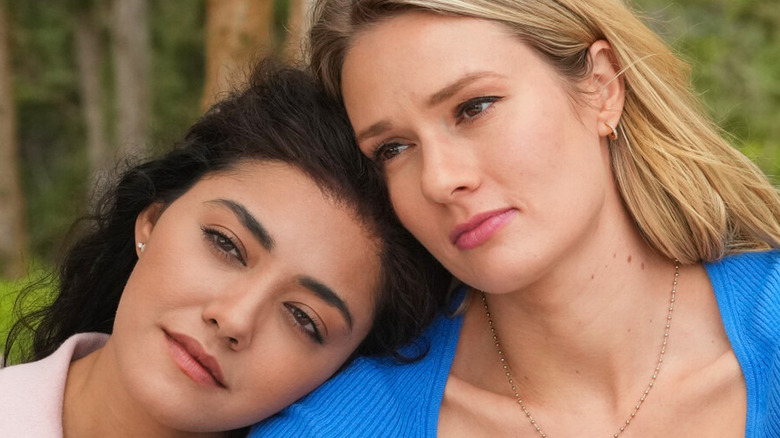 Karen Neal/CBS
"NCIS: Hawai'i" star Yasmine Al-Bustami was arguably most recognized for the role of Monique Deveraux that she portrayed on The CW's "The Originals." In the spin-off to the wildly successful "Vampire Diaries," Al-Bustami's character served as a witchy antagonist during Season 1 of the supernatural series. But today's audiences have gotten used to seeing Al-Bustami squarely on the right side of the law, fighting crime as Lucy Tara for the Naval Criminal Investigative Service in sun-soaked Hawaii.
It's a role the actor may find herself attached to for some time, too, because the "NCIS" show set at Pearl Harbor was recently renewed for a third season. And Al-Bustami couldn't be more pleased. "I was doing a 'Kacy' scene, so I was with Tori [Anderson]," Al-Bustami said during an interview with TVLine. "We popped some non-alcoholic champagne — I think it was Welch's grape juice, or whatever juice — and we heard the news along with everybody, which was really nice. We were the first scene up that day, so it was exciting."
Midway through Season 2 (Episodes 8 through 12), Lucy was away from her team on an agent afloat assignment. But Al-Bustami insists that Lucy's temporary separation from her girlfriend, Kate Whistler (Anderson), as well as her friends and colleagues only strengthened her character.
Al-Bustami's absence gave Lucy much-needed character development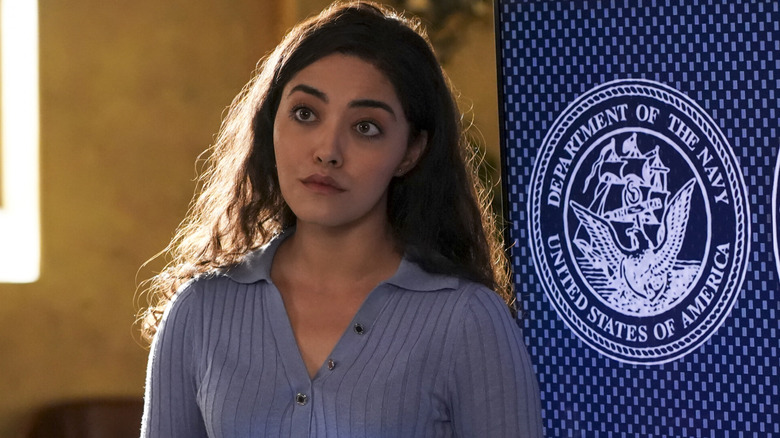 Sonja Flemming/CBS
Yasmine Al-Bustami's Lucy Tara finally returned to "NCIS: Hawai'i" in Season 2, Episode 13's "Misplaced Targets" after being noticeably MIA from the CBS series during five-straight mid-season episodes. But the actress who portrays the special agent believes that her time away from the Naval Criminal Investigative Service on an assignment afloat made Lucy's character interesting.
"Doing that on her own and then coming back and being able to contribute to the group in a different way, because she's had that experience now, I think that brings a little more flavor," Al-Bustami said in an interview with TVLine. Al-Bustami also revealed that she devoted some of the time spent away from the CBS production to working on "The Chosen," which is currently in its 3rd season. "And it's a good flavor," Al-Bustami continued.
The actor was also pleased with not only the opportunity she had to press pause on "NCIS: Hawai'i," but Al-Bustami was delighted with the character development it allowed Lucy to reap. "You're out by yourself, without the team members supporting you, and I'm just really happy that the writers gave me that," Al-Bustami explained in the same interview. "For Lucy to explore her own case, put things together by herself, and not really have the folks that she normally relies on."