NCIS, NCIS: Hawaii, And CSI: Vegas Finally Renewed At CBS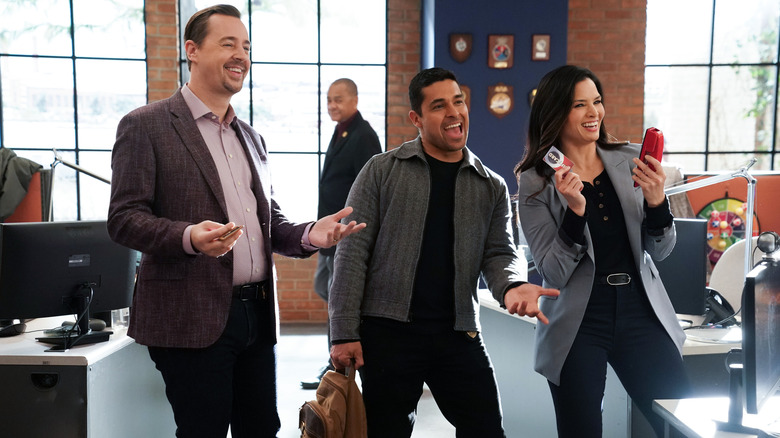 Sonja Flemming/CBS
CBS' popular slate of forensic-centric dramas will be carrying on for another year. It's taken awhile, but "CSI: Vegas," "NCIS," and "NCIS Hawai'i" will all officially be back at CBS for the 2023-2024 season. 
That will make threes seasons apiece for "CSI: Vegas" and "NCIS Hawai'i," while "NCIS" will reach an incredible 21st season sometime in the fall. That's going to make "NCIS" the longest-lived CBS prime time scripted drama of all time, breaking the record previously held by "Gunsmoke,"which left the airwaves after 20 years.
This is welcome news for "NCIS" fans, who will be losing "NCIS: Los Angeles" at the end of the 2022-2023 season. Though that means only two "NCIS"-related dramas will be airing on CBS during the 2023-2024 season, they will soon be joined by "NCIS: Sydney," an Australian-exclusive version of the series, which will stream worldwide on Paramount+. Keep reading to find out more about what the renewal of these action-dramas means to the network at large.
CBS Entertainment President calls all three dramas 'stellar'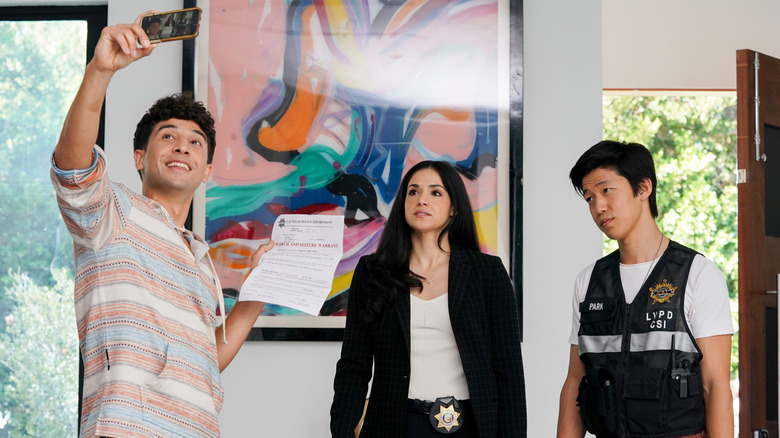 Michael Yarish/CBS
The Hollywood Reporter broke the story, including a praiseful statement about all three series from CBS Entertainment president Amy Reisenbach.  
"It is a testament to the stellar work being done by our best-in-class talent in front of and behind the camera that we have had yet another exceptional season," Reisenbach said, "and I know we will only continue to build on this foundation of outstanding programming as we look ahead toward next fall." 
CBS also announced the renewal of a majority of its reality, game show and news magazine programs alongside its "NCIS" and "CSI" related pickups. Interestingly, "NCIS" and its Monday night compatriots were not among the initial spate of renewals CBS put out back in January. 
"Ghosts" and "Fire Country" beat it to the renewal bar, drawing renewals in early January. They were followed by "Bob Hearts Abishola" and "The Neighborhood" later that month. "Young Sheldon," "The Equalizer" and the entirety of their three-series "FBI" franchise are currently working out a multi-year renewal, which includes the 2023-2024 season. They will be joined by new series "The Never Game."
That leaves just a handful of series left on the bubble at press time, including the yet-to-air "True Lies," "Blue Bloods," "East New York," and "SWAT." CBS has only cancelled one series so far from its 2022-2023 slate besides "NCIS: Los Angeles," and that is "The Real Love Boat," an attempt to turn the classic comedy-drama into a reality dating show, which lasted for four episodes on CBS before being shunted to Paramount+.