Fans Of The Sopranos Think Comparing It To Yellowstone Is An Insult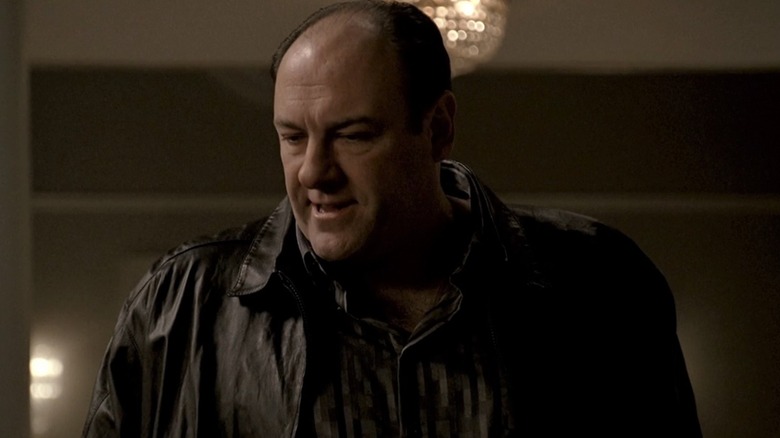 HBO
The Paramount+ smash hit "Yellowstone" has been compared to "The Sopranos" on more than a few different occasions. Series co-star Luke Grimes noted, "It's a family drama. It's got a crime element that's similar to 'The Sopranos.'" And yes, there are definitely similarities between patriarchs John Dutton (Kevin Costner) and Tony Soprano (James Gandolfini), especially their ruthless, violent approach to protecting their families and properties. 
"Yellowstone" creator Taylor Sheridan probably doesn't mind viewers making the connection either. In fact, the writer originally approached the mob series' parent network HBO with the "Yellowstone" pilot script, but they turned it down. Now, thanks to the success of his show, he has a billion-dollar TV empire and even worked with "Sopranos" alum Terence Winter on "Tulsa King."
Despite both being crime shows, however, "The Sopranos" and "Yellowstone" are in many respects completely different. Here's why many online Soprano fans don't feel "Yellowstone" has the makings of a varsity athlete.
Sopranos fans don't think Yellowstone is anywhere near as good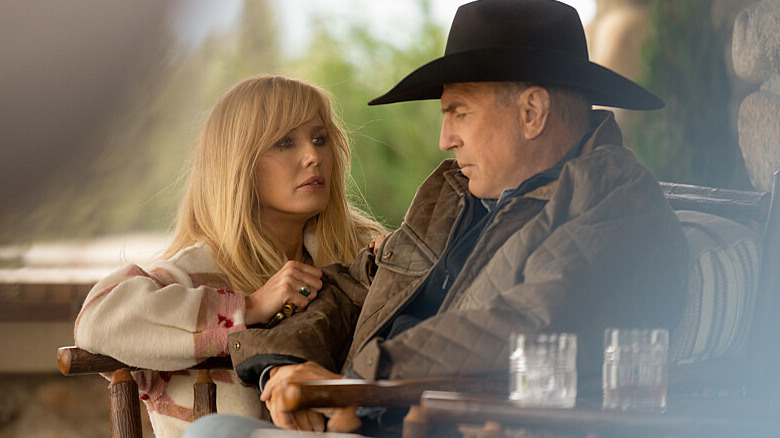 Paramount+
After watching "Yellowstone," u/KJM31422 posted on the r/television subreddit: "I watched most of season 1 at the recommendation of almost everyone I know, and I just don't get it ... " Quoting the phrase "Sons of Anarchy with horses," the user didn't understand why people thought the show was high quality.
Many people agreed and wrote about how "Yellowstone" didn't deserve to be equated with higher-quality art. u/wguerrattaz wrote, "Yup, don't get 'The Sopranos,' 'Succession,' 'The Godfather' comparisons. Those are high art, 'YS' [sic] is a trashy soap with a budget." One user believes the best connection to make to "Yellowstone" is the hit primetime series "Dallas."
Still, u/MrPotatoButt did defend the comparison in one respect: "The Duttons are a crime family. Their business is ranching. They don't indulge in real estate development as a business, because they don't want the old ways to change." Indeed, both shows are similar thematically: John Dutton and Tony Soprano are each older, powerful men who are aware that they're losing touch within their organizations.
A better Sopranos comparison may be Tulsa King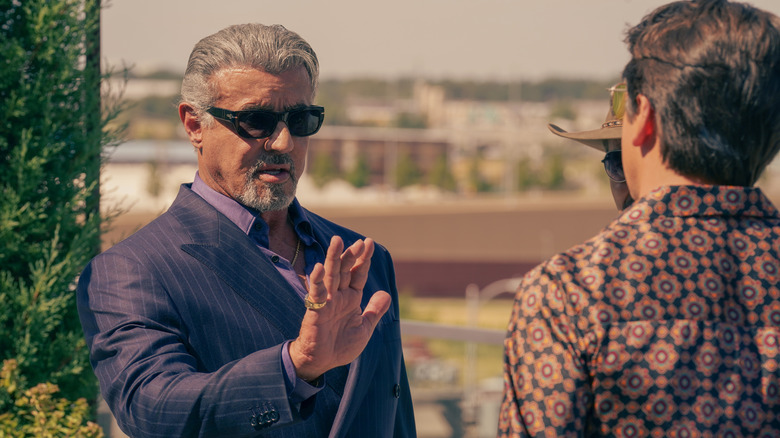 Brian Douglas/Paramount+
Oh, rimshot! Some fans think that the Taylor Sheridan Paramount+ crime drama that can be compared to "The Sopranos" isn't "Yellowstone," but "Tulsa King."
The show was created by Taylor Sheridan, and the showrunner for Season 1 was "Sopranos" and "Boardwalk Empire" writer Terence Winter. The Los Angeles Times even wrote, "'Tulsa King' feels like the chemical bonding of their interests and backgrounds."
The show stars Sylvester Stallone as Dwight Manfredi, a former big-time Mafioso who has been released after 25 years in prison for murder. But instead of being rewarded for his loyalty, Manfredi is sent to Tulsa, Oklahoma to "plant a flag." The ambitious criminal soon assembles a new crew and begins setting up operations in the city.
Like "The Sopranos," "Tulsa King" is a mob series that isn't interested in huge shoot-outs and epic sit-downs. These dramas are both focused on humor and little moments — like Tony, Paulie (Tony Sirico), and Christopher (Michael Imperioli) watching TV in "The Sopranos," or Dwight eating ice cream with his driver Tyson (Jay Will) in "Tulsa King." "Yellowstone" is also a crime drama, but it's ultimately much less low-key, and more melodramatic, than either show.