Andy Serkis Nearly Turned Down The Opportunity To Star In Luther: The Fallen Sun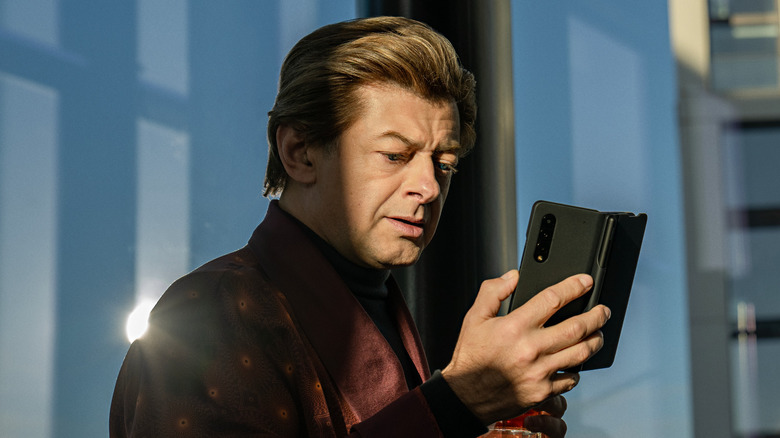 John Wilson/Netflix
While Idris Elba may have risen to fame with his role as mastermind criminal Stringer Bell in the acclaimed HBO drama "The Wire," his role as John Luther also helped to get the actor noticed by Hollywood's top brass. A mentally unstable loose cannon willing to do whatever it takes to accomplish what he thinks is right, "Luther" provided a meaty and endearing role for Elba and an opportunity to use his British accent freely.
Now the unstoppable copper is back in Netflix's follow-up film to the BBC series, "Luther: The Fallen Sun." The movie sees John breaking out of prison to try and stop yet another maniac menacing London by any means necessary. Andy Serkis joins Elba as the villain of the piece, David Robey.
A millionaire and serial killer who uses technology to torment his victims, Serkis also gets to dig into a compelling role in the new film. According to Serkis, though, he almost turned down the opportunity when it first came to him.
Andy Serkis wasn't sure he could justify a character like David Robey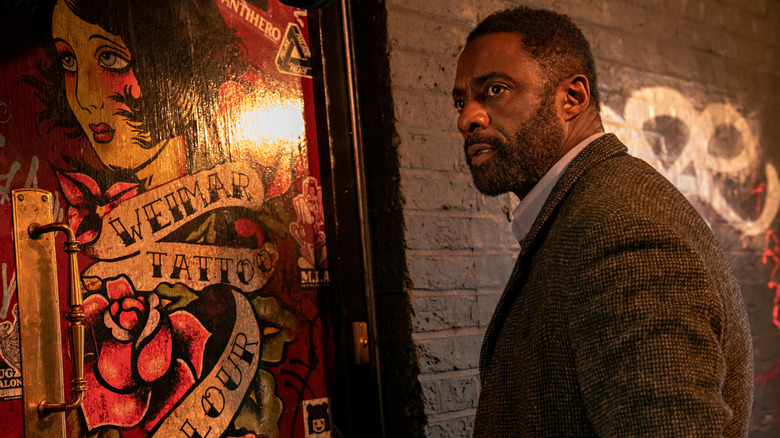 John Wilson/Netflix
Speaking to Bonne Laufer, Serkis agreed with the host when she said that his character, David Robey, is so evil that he can hardly even be justified or understood. In fact, he admitted that he was close to turning down the role in "Luther: The Fallen Son" for this exact reason.
"I nearly didn't do it for that reason," Serkis said. Still, he came around to the character by finding a different pathway toward understanding him. "Maybe if I can't justify him, maybe there's at least, let's just have a debate about who this person is and what he is."
Serkis went on to explain that his villain in "Luther: The Fallen Sun" is very much a threat of our times, too, pointing out how his power comes from technology. "There's something about David Robey, which is he's not entirely responsible for the monster," he explained. "The monster is the world which we've all bought into, which is the internet."
Whether John Luther can come out on top against a next-level threat like David Robey remains to be seen, but with no more reason to hold anything back, fans can bet that the copper himself is going to be a more dangerous force to be reckoned with than ever before as he goes on the warpath.