The Sopranos Creator David Chase Is Returning To Television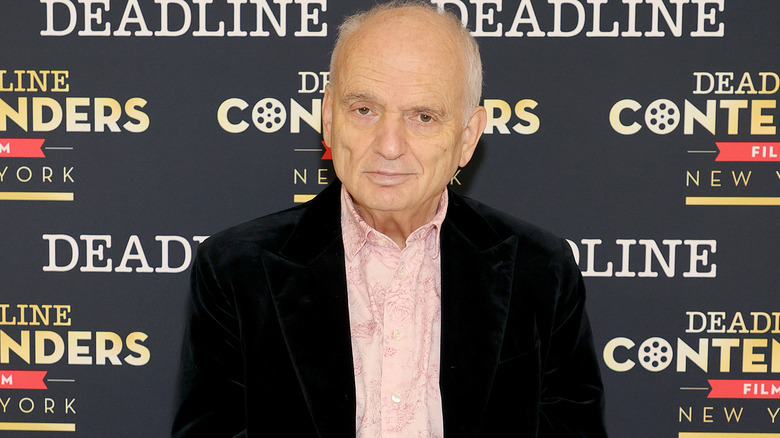 Jamie Mccarthy/Getty Images
David Chase could have retired after creating "The Sopranos." Over its six seasons and 86 episodes, the series not only won 21 Emmys, but permanently changed the landscape of primetime TV. The show introduced trends that are now mainstays of prestige television, such as anti-hero protagonists, complex serialized arcs, mental health and therapy, and realistically unresolved plots. Its success with these innovations influenced such pop culture mainstays as "Breaking Bad," "Game of Thrones," and "Mad Men." Even now, "The Sopranos" remains part of the cultural conversation, in part thanks to that iconic ending that continues to top lists of, well, iconic endings.
Until now, Chase hasn't taken on any new series, though he did co-write "The Many Saints of Newark," a 2021 "Sopranos" prequel that was a hit on HBO Max. But all of that is about to change, as Chase is set to helm a new series on FX that will certainly intrigue "Sopranos" fans.
Chase's co-creator likes to push the envelope, too
Phillip Faraone/Getty Images
According to Variety, Chase will helm the untitled series along with Hannah Fidell, who is best known for writing, directing, executive producing, and serving as showrunner for "A Teacher." The series starred Kate Mara and Nick Robinson as a frustrated teacher and popular jock who become infatuated with each other. The show, which premiered on Hulu in November, was groundbreaking in its own way, exploring topics like grooming and consent that rarely receive thoughtful treatment on serialized television.
While the plot for Chase and Fidell's new series is still a mystery, Variety noted that it's based on an unproduced script of Chase's. Fidell, who will direct the show's pilot, wrote a modern iteration of the script. But based on the pair's track record, viewers can reasonably expect this new show to tackle complex, uncomfortable themes if picked up for a full season. If things go well, it might even change the face of TV.