Joe Gatto Has A Favorite Running Gag From Impractical Jokers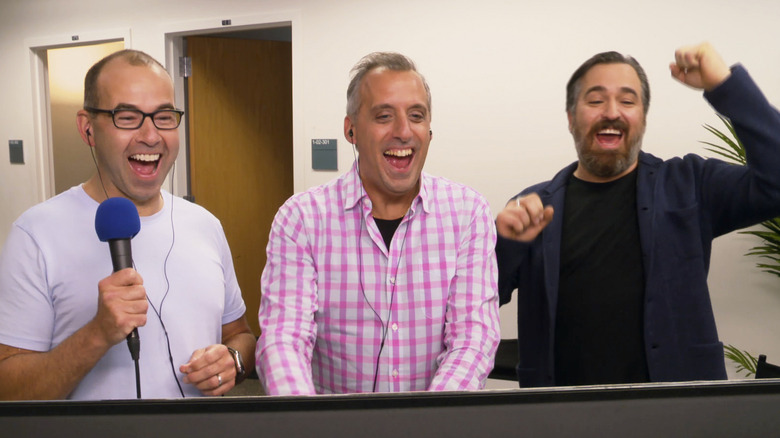 truTV
Since 2011, truTV's "Impractical Jokers" has continued to entertain audiences with its unique brand of slapstick, cringe humor. Originally featuring lifelong friends Sal Vulcano, Brian 'Q' Quinn, James 'Murr' Murray, and Joe Gatto, the improvisational, hidden-camera reality show benefitted from each joker's dynamic band of comedy and social awkwardness when playing jokes on each other — and an unsuspecting public. After nine seasons of the prank program and a 2020 movie, Gatto left the series in 2021, which couldn't help but leave a void when Season 10 rolled around.
Even if the "Impractical Jokers" veteran never returns full-time to the program, fans can relive all of his best moments through truTV reruns or on HBO Max. Since leaving the reality show, the comic has rebounded after going through some personal issues in 2022. He performed a stand-up comedy tour that same year and is set to continue his set throughout 2023 as well. But his time on the series will certainly never be forgotten by fans, which includes all his memorable running gags. Out of many to choose from, Gatto has his own personal favorite recurring bit.
Gatto's favorite gag is the group's signature 'weeeeeell'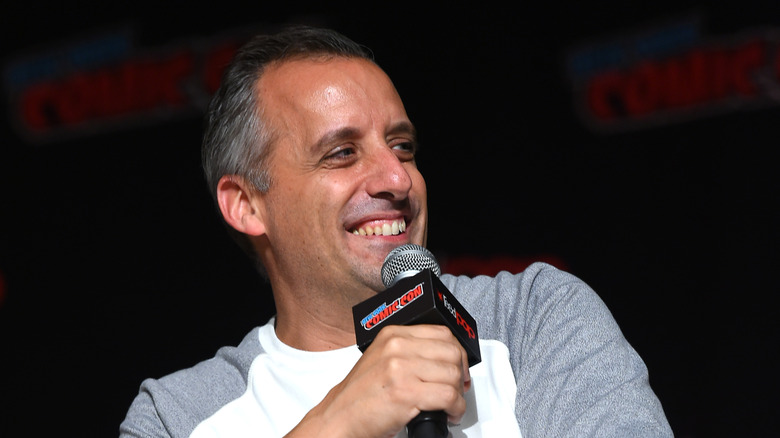 Ben Gabbe/Getty Images
In an "Impractical Jokers After Party Web Chat" that aired on YouTube after Season 4, Episode 11 in 2015, Joe Gatto fielded questions from the online community about his experiences on the comedy show. A fan asked Gatto what his favorite running gag on the program was and surprisingly, his infamous wail of "Larry!" was not his choice. He replied, "I love the 'weeeeeell,' that's my favorite thing." A montage was then shown featuring the jokers uttering the high-pitched phrase. Gatto added context to his choice by saying, "Because you never know what's gonna happen. You think something's happening, and then we hit you with a 'well' ... and then boom you're world is blown away."
The gag would often be used when one of the pranksters was about to be punished individually, despite previously thinking they were safe. The group would set up the context of a normal challenge, then three of the jokers would drag the word 'well' into a screeching verse — and the last one would know that something terrible was about to come their way. It certainly left an impression on fans of the reality show as well.
In the comments section on the video, @anushkasharma622 shared, "The "wellllllll" gag is always used against murr, sad but funny...." James Murray was not the only one to fall prey to the gag's misdirection, as @nawazeeshali4340 pointed out how Sal Vulcano also was victim to "weeeeeell" many times on the show too.