What Has Joe Gatto Been Up To Since Impractical Jokers?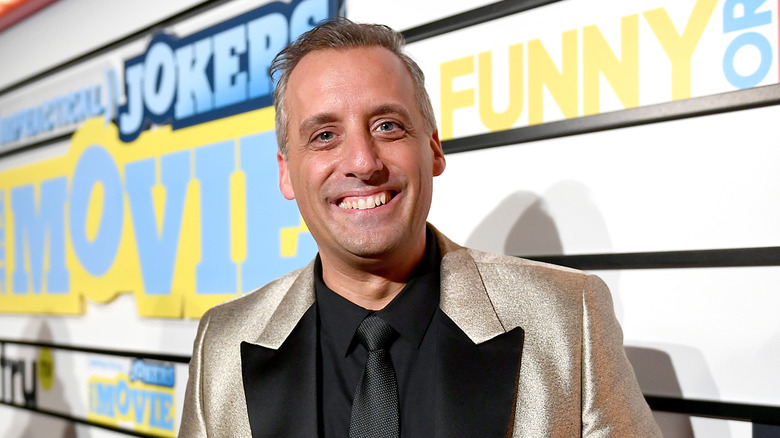 Mike Coppola/Getty Images
"Impractical Jokers" has been the crown jewel of truTV's programming since it came out in 2010. For over a decade, the four pranksters at the center of the show — Brian "Q" Quinn, Joe Gatto, James "Murr" Murray, and Sal Vulcano — have made each other embarrass themselves in public, all while cracking each other up along the way. Unfortunately, the show faced a setback toward the end of 2021 when Joe Gatto revealed to his fans that he was stepping back from "Impractical Jokers" to focus on his family. 
The show continued without him, with the remaining three jokers bringing on celebrity guests to fill in the void left by Gatto's absence. Of course, the quartet has reiterated to fans time and time again that the four of them are still good friends. Gatto's leaving had nothing to do with any bad blood between his old buddies. But it's been over a year since Gatto left, so it's only natural for fans to wonder what he's been up to. 
Joe Gatto's hoping for a good 2023 after a 'rough' 2022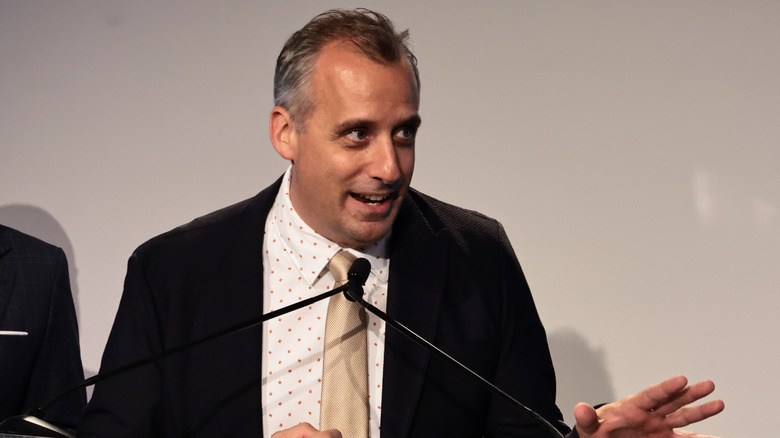 Jamie Mccarthy/Getty Images
At the end of 2021, Joe Gatto had two major announcements: his departure from "Impractical Jokers" and his impending divorce from his wife, Bessy, of eight years. A big reason for his split, as he stated, was so that he could focus on being the best co-parent he could be. Suffice it to say, 2022 was a challenging year for the comedian, as he told the New Hampshire Union Leader. "Oh, I had a rough year," as he put it. "I'm looking forward to starting over in 2023 on a better foot."
However, Gatto didn't leave the world of comedy entirely. He embarked on an 11-show comedy tour early in 2022, and it looks like he's going to continue the good times into this year. He has numerous dates with tickets already for sale for shows across the United States and Canada. You can find a full list of all of his upcoming shows on Vivid Seats if you want to check him out at a club near you. 
And Gatto still makes an effort to see his old friends. According to Gatto, "I surprised Sal down in Birmingham, Alabama, and Murr, when he was in my neck of the woods, at the Paramount Theatre in Huntington, New York, and (Murr) came to my show when I was in Richmond, Virginia." There's presently no mention if Gatto would ever return to "Impractical Jokers," but never say never in this crazy world.