CSI: Vegas' Matt Lauria Worries About The Show Being A 'Blueprint' For Criminals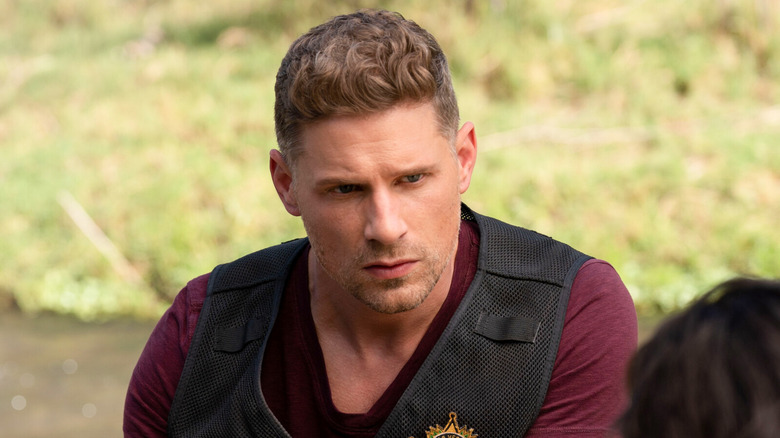 Aaron Epstein/CBS
The crime procedural series "CSI: Crime Scene Investigation" ran for a total of 15 seasons, coming to an end in 2015 after having led to three spinoffs, "CSI: Miami," "CSI: NY," and "CSI: Cyber." While the latter series ended in 2016, the franchise was not done, as the parent show came back in 2021 under the title "CSI: Vegas."
Among the show's new cast members is Matt Lauria. Lauria is no stranger to television fans, having been seen previously on the sports dramas "Friday Night Lights" and "Kingdom." He's also no stranger to fans of "CSI," as he appeared in Season 12 of the series, playing FBI Agent Matthew Pratt. Pratt crosses paths with the CSI team when the team discovers bullet casings that were also used in a shooting in Pakistan and helps the team with this case and select others over the course of the season.
This time around, however, Lauria is playing a new character, a CSI agent named Josh Folsom. With his added time on the show, Lauria expressed concern about the show becoming a "blueprint" for criminals. Here's what he had to say.
Lauria said CSI may be showing criminals how investigations go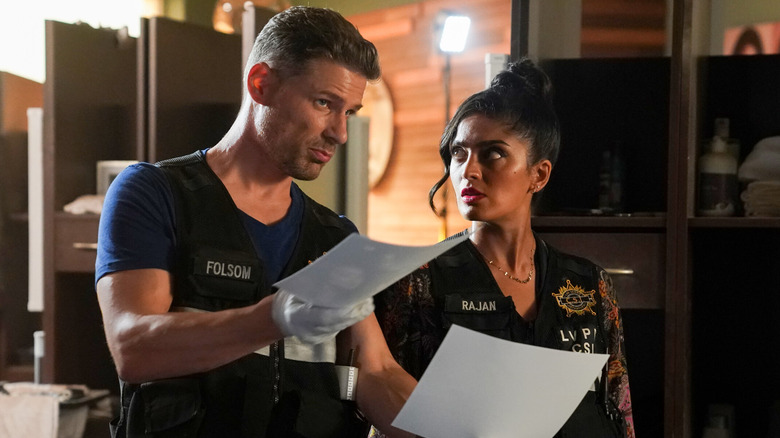 Sonja Flemming/CBS
In an interview with Parade, Matt Lauria was asked about the addition of the legacy cast members William Petersen, Jorja Fox, and Marg Helgenberger to "CSI: Vegas." The interviewer elaborated on what the characters brought to the show and if it could have been a success with a wholly original cast.
In response, Lauria noted that a lot had changed in the world of forensic investigations in the last 20 years, both in the sense of the tech and how the criminals operated. He elaborated on the latter point that criminals had gotten more difficult to catch, more aware of police procedures, and how to evade detection.
The interviewer responded that this might be due to criminals learning from shows such as "CSI: Vegas" or the original "CSI," an assertion that Lauria agreed with. He concluded with the hope that the show wasn't giving criminals a "blueprint" on how to commit their crimes and get away with it.
Lauria also circled back to the original question and said that, while he wasn't sure if a new cast, with no legacy characters, would have been enough, he said that having the older cast members only helped the show. He noted that working with Helgenberger, in particular, was an exciting experience, and the combination of knowledge from the veterans and the newcomers brought a dynamic to the show that it otherwise wouldn't have had.