Matt Lauria Describes The Full-Circle Moment Of Joining CSI: Vegas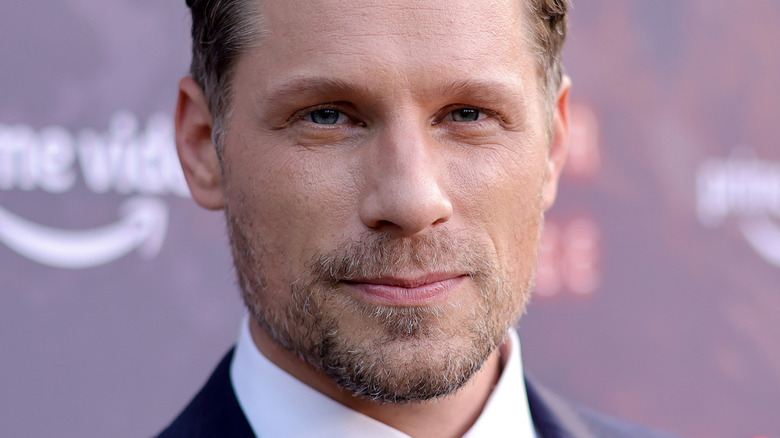 Matt Winkelmeyer/Getty Images
The "CSI" franchise has grown to become a television juggernaut — one that shows no sign of disappearing from the small screen any time soon. It all started with the original "CSI: Crime Scene Investigation," which debuted in 2000 and found standout success in the crime procedural genre, leading to the creation of several spin-off titles. Next came "CSI: Miami" in 2002, followed by "CSI: NY" in 2004. However, from here, the world of "CSI" wouldn't expand for another decade, with 2015 bringing the introduction of the short-lived "CSI: Cyber" that only stuck around for two seasons.
With that, it was fair to question if the "CSI" saga should continue to branch out or if the powers that be should just be happy with the programs they created. In response to this uncertainty, "CSI: Vegas" premiered in late 2021 to much fanfare. A big reason for this response was the return of legacy characters from previous "CSI" shows, such as Gil Grissom (William Petersen, who left the original series for this reason) and Catherine Willows (Marg Helgenberger). At the same time, it has done a great job introducing new characters as well, including Matt Lauria's Josh Folsom.
By being cast as one of the lead characters on "CSI: Vegas," Matt Lauria feels he experienced a full-circle moment. Here's why.
Lauria has a history with the CSI franchise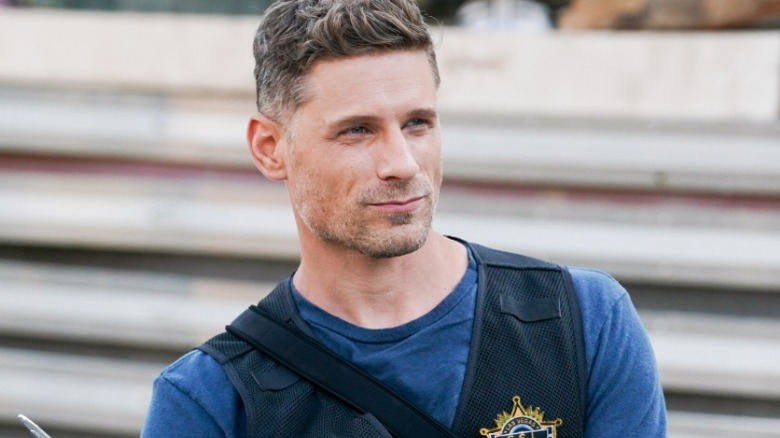 Sonja Flemming/CBS
Years before Matt Lauria signed the dotted line to play Josh Folsom on "CSI: Vegas," he actually had a brief stint on the first "CSI" series. For three episodes across Season 12, he portrayed Matthew Pratt before disappearing from the "CSI" spotlight altogether. Thus, returning for "Vegas" brought him full-circle, as he shared with Parade. "Back then, I never imagined I would be in this position now. It is this beautiful, full-circle situation," he said, citing his joy in getting to work with Marg Helgenberger again on "Vegas," since his three original "CSI" episodes were among her last on that show.
For "Vegas," Lauria is tasked with taking on an entirely different role, seeing as Pratt and Folsom are quite opposite in more ways than one. While one might imagine that having to figure out a brand new character in the same franchise would be a tall order, Lauria had the process down to a science. "It's about nailing down and exploring core values," he told Geek Girl Authority, adding the importance of depicting how Folsom's experiences have turned him into the person he is on "Vegas." Lauria mentions that it's also in his best interest to watch his performances back so he can properly build on them in future episodes.
As Season 2 of "CSI: Vegas" chugs along, Matt Lauria's Josh Folsom continues to prove a standout episode after episode. The actor has certainly come a long way from playing Matthew Pratt, and one can only hope he continues to play Folsom for years to come.