Marg Helgenberger's Special CSI: Vegas Episode Was An Emotional Experience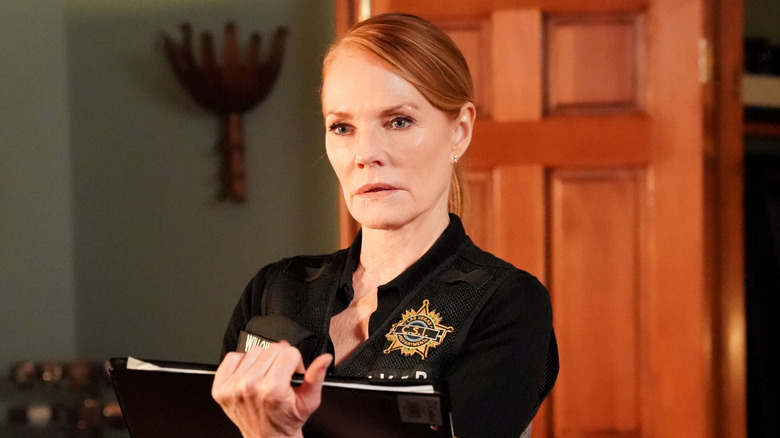 Bill Inoshita/CBS
With 15 seasons of the main series, four spin-offs, and an audience that has reached attracted over 60 million viewers per episode at its peak, "CSI" is undoubtedly one of the most successful and prolific police procedural TV franchises of all time. The now-iconic series is also responsible for the rising interest in forensic science thanks to its rather exaggerated portrayal of the practice, a phenomenon which has since been dubbed the "CSI Effect". It can also be argued that "CSI's" popularity inspired other popular crime procedural series that were released in the early 2000s, such as "NCIS," "Bones," and "Criminal Minds." 
Aside from a detailed depiction of the work of forensic investigators, "CSI" was also bolstered by the show's cast of complex characters, with investigators such as Catherine Willows (Marg Helgenberger) cementing their place as some of TV's most iconic characters. Helgenberger has recently reprised her role as Willows in Season 2 of "CSI: Vegas," the newest spin-off of the wildly popular franchise. As it turns out, this much-anticipated event was an emotional experience not only for long-time "CSI" fans, but also for the actress herself. 
Helgenberger's reunion with CSI's creator was a moving moment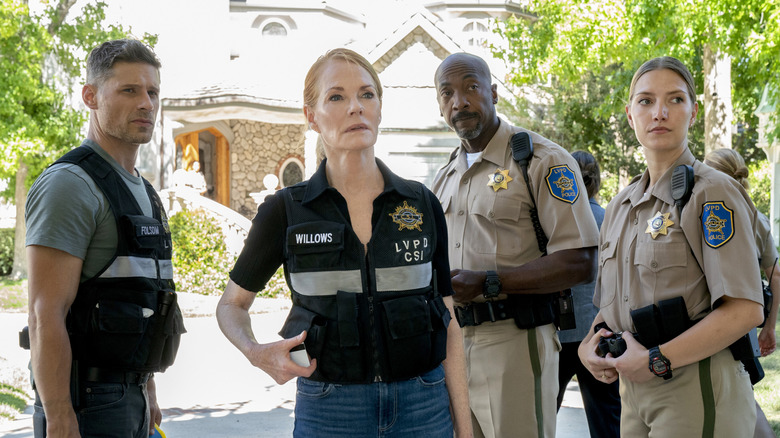 Erik Voake/CBS
When the news of "CSI: Vegas" being in development first broke in late 2020, it prompted many of the series' fans to speculate about the potential return of Catherine Willows to the franchise. Although the fan-favorite investigator didn't appear in the first 10 episodes of the series, Marg Helgenberger was confirmed to return for Season 2 as a recurring guest star. 
In a recent interview with USA Today, Helgenberger spoke at length about her return to "CSI" as Willows. The actress didn't hide the fact that reuniting with some of the members of the show's crew was an emotional experience for her, particularly when shooting Season 2, Episode 4, titled "Koala," written by one of "CSI's" creators, Anthony Zuiker. When speaking of the reunion with Zuiker in the context of the episode, Helgenberger said: "I haven't seen Anthony in a while. Since then, both his mother and my mother passed away ... I felt this incredible love. Even though that plot has nothing to do with the loss of our mothers, it was inspired by the pain and love." 
Viewers who are up to date with "CSI: Vegas" can surely confirm that Helgenberger masterfully channeled all the grief and pain from her personal experience in her acting in "Koala," an episode where Willows reunites with her estranged daughter, all the while investigating the murder of an entire family.