How Will Smith Reportedly Feels About Chris Rock's Netflix Special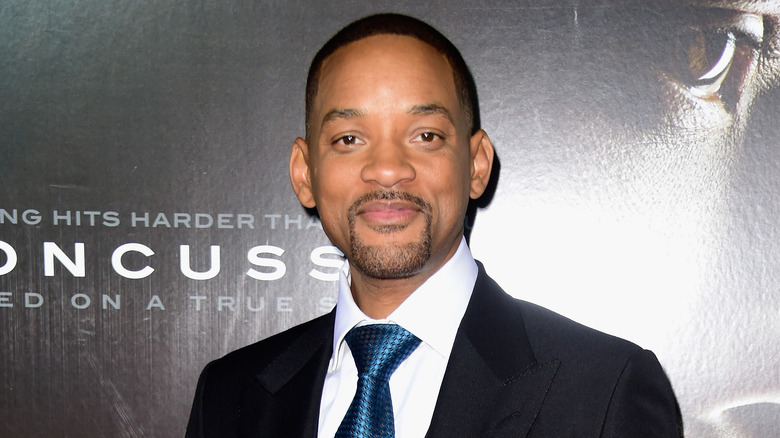 Frazer Harrison/Getty Images
Netflix's first live comedy event was always going to stir the pot. "Selective Outrage," Chris Rock's latest special for the streamer, tackled everything from wokeness to the Ukraine invasion to Meghan Markle. Of course, the major hook of the night was that Rock might address Will Smith's infamous Oscars slap. Though Rock took his time getting there, he eventually delivered on this expectation.
After teasing his thoughts throughout the program, Rock finally unleashed his true feelings about the slap, saying, "People are like, 'Did it hurt?' ... It still hurts! I've got 'Summertime' ringing in my ears." However, the night wasn't all fun and "Porgy and Bess" references. Referencing the title of the special, Rock accused Smith of "selective outrage" in ignoring the alleged damage that his wife, Jada Pinkett Smith, had inflicted upon him when she cheated on him.
Considering all of the vitriol against the Smiths in the special, fans naturally began to wonder if either of the actors had taken a peek at "Selective Outrage." It has now become apparent that one of them pointedly did not.
Smith feels hurt by Rock and mad at Netflix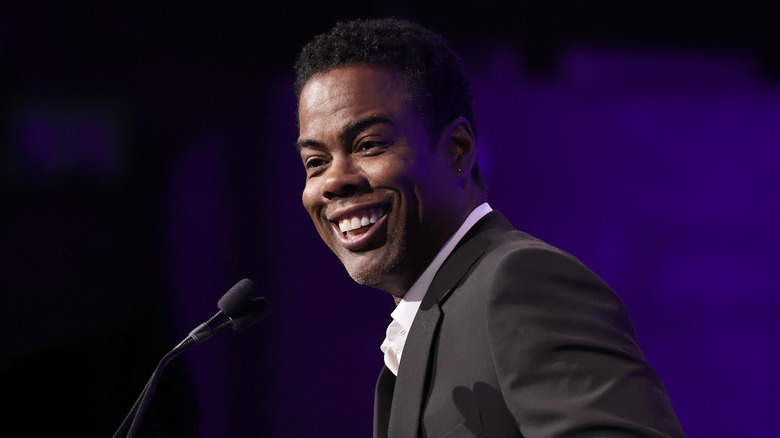 Jamie Mccarthy/Getty Images
Will Smith has spent the last year working on his reputation, even using his "Emancipation" press tour to describe his recent emotional growth. According to sources who spoke with Entertainment Tonight, he consequently felt that Rock's special had engaged in excessive criticism, especially considering that Smith had spent so much time in self-reflection. The source explained, "Will is embarrassed and hurt by what Chris said about him and his family in his Netflix special. He didn't watch it, but he had people tell him what Chris said." Smith was also reportedly upset with Netflix for allotting Rock time to speak about the slap.
In the special, Rock also devoted significant time to criticizing Jada Pinkett Smith, who apparently once told the comedian not to host an earlier Oscars due to her husband not getting nominated for the film "Concussion." Rock paid lip service to Pinkett Smith's alleged past of sleeping with other people, saying, "She hurt [Smith] way more than I did ... Everybody called him a b****, and who's he hit? Me!" 
But that wasn't all Rock had to say about the slap and the Smiths.
This wasn't the first time Rock put Jada Pinkett Smith on blast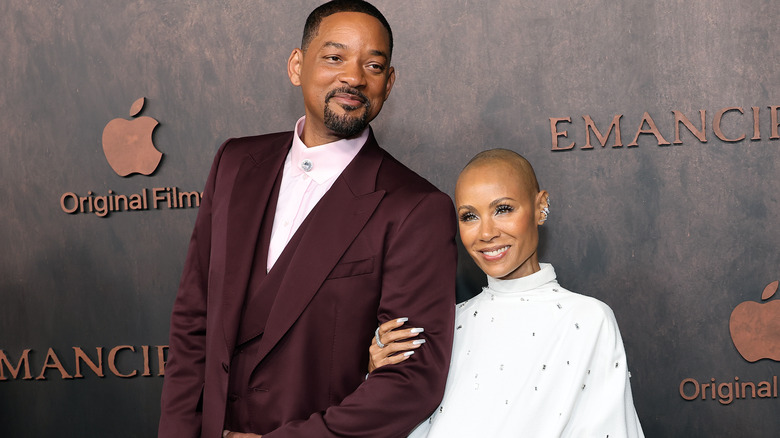 Matt Winkelmeyer/Getty Images
Even outside of his "Selective Outrage" special and his jab at Pinkett Smith at the 2022 Oscars, Rock has a history of poking fun at the "Scream 2" actress. At the 2016 Oscars, after rejecting Pinkett Smith's request to step down from hosting the ceremony, Rock told the crowd, "Jada [Pinkett Smith] boycotting the Oscars is like me boycotting Rihanna's panties. I wasn't invited." He added, "It's not fair that Will was this good and didn't get nominated. It's also not fair that Will was paid $20 million for 'Wild Wild West.'"
In that vein, it wasn't much of a surprise that Rock targeted Pinkett Smith in "Selective Outrage" and pointed out the absurdity of her 2020 "Red Table Talk" episode, in which she admitted to having a past relationship with the singer August Alsina. "We've all been cheated on," Rock said in "Selective Outrage." "None of us have ever been interviewed by the person who cheated on us."
According to Entertainment Tonight's sources, Pinkett Smith has already read about Rock's pointed remarks online. In any case, whether or not she has any ill will towards Rock, Rock's comments about Pinkett Smith are surely another reason why Will Smith expressly did not watch Rock's special. Meanwhile, Smith has been banned from the Oscars for 10 years, so he'll likely have to endure even more jokes at his expense when this year's ceremony airs Sunday night. Or, who knows? Maybe he won't watch that, either.