Here's Why Badger's Voice Is So Raspy In Breaking Bad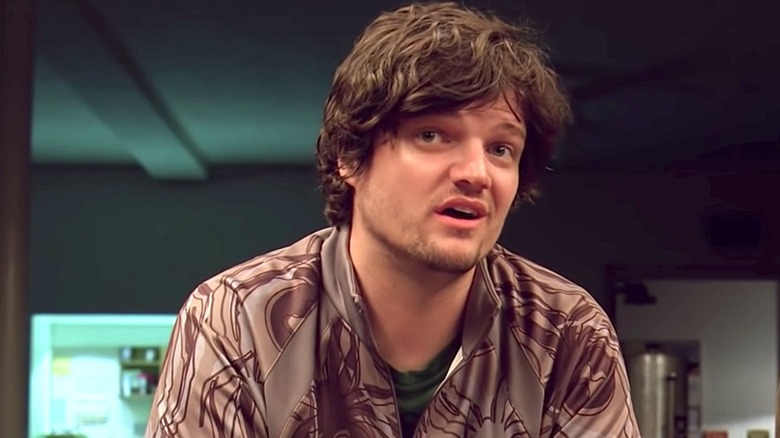 AMC
For fans of AMC's iconic crime drama "Breaking Bad," it's pretty much impossible to single out favorite characters, purely because the series delivered so many utterly unforgettable individuals over the course of its 5-season run. But for a certain percentage of the series' fanbase, the answer to that question is, and ever will be, Badger and Skinny Pete.
That might be surprising to some, if only because that dynamic comedic duo — portrayed by Matt Jones and Charles Baker — appeared in just 12 and 15 episodes of the 62 episodes "Breaking Bad" aired, respectively. There were, however, few supporting players who maximized their time on the show so effectively. And these days, it's all but impossible to think about Jesse Pinkman (Aaron Paul) or Walter White (Bryan Cranston) without envisioning Skinny Pete's beanie or hearing Badger's raspy witticisms. 
Regarding the latter's distinctive speaking voice, it is one of the things that makes Badger so, well, Badgery. So much so it's easy to think Jones merely put on the rasp as part of the character. But the rasp is, in fact, Matt Jones' natural voice. And according to the actor, there's a real reason he speaks that way. 
Matt Jones' pre-Breaking Bad gig actually damaged his vocal chords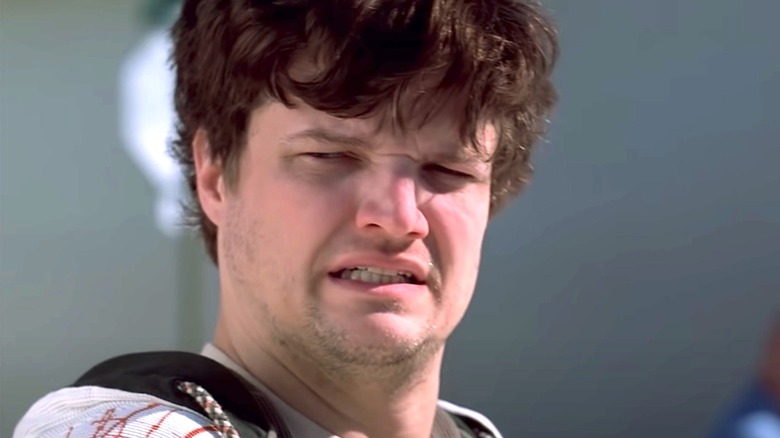 AMC
As Jones explained to Box Angeles, a rigorous stand-up comedy schedule in his pre-"Breaking Bad" days is to blame for his distinctive speaking voice. Jones worked extensively on the stand-up scene prior to his "Breaking Bad" breakout. He even won a coveted spot on the Boom Chicago road show, allowing him to spend a few years touring his act in Europe. As he told Box Angeles, at the end of the rigorous tour, he found his voice forever altered, saying, "a thousand shows in 20 countries in 3 years, and that's why my voice is like this."
Jones went on to admit, "Before I went, I had a clean, pure little boy voice," adding, "And I kept losing my voice over and over and over again and then it stuck this way." As the actor claims, he eventually sought medical help for the issue, only to learn the damage to his vocal cords was indeed permanent. Seems the damage occurred, in part, because Jones continually had to talk over rude audience members, sometimes even screaming at them to quiet down enough to perform. And as Jones notes, it didn't help that said tour was happening when patrons could still smoke indoors. 'Cause as much as dingy, smoke-filled rooms are romanticized in stand-up comedy lore, they're absolute torture on the vocal chords.
Loss of voice aside, what Jones gained in the change has become a signature of his work ever since. And yes, it played a pivotal role in creating a legit, if low-key "Breaking Bad" icon.