That's What's Up: Marvel characters who have wielded the Infinity Gauntlet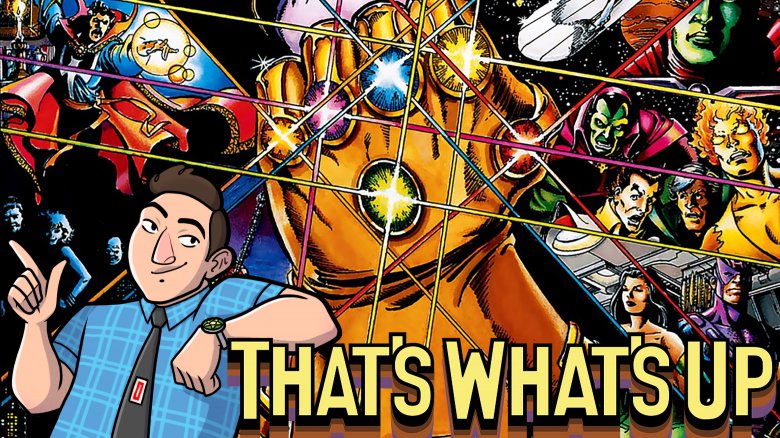 Each week, comic book writer Chris Sims answers the burning questions you have about the world of comics and pop culture: what's up with that? If you'd like to ask Chris a question, please send it to @theisb on Twitter with the hashtag #WhatsUpChris, or email it to staff@looper.com with the subject line "That's What's Up."
Q: We all know about Thanos, but if the Infinity Gauntlet has been hanging around in the Marvel Universe since 1991, he can't be the only one to wield it, right? Who else got their mitts on that mitt? — via email
It seems like everyone's been talking about the Infinity Gauntlet lately, and it's pretty easy to see why. I mean, it's definitely the third or fourth best glove in the history of Marvel Comics, and since nobody's gotten it together and made a movie about the Satan Claw, it's the one that's going to be getting most of the attention.
That said, the Gauntlet is pretty fascinating in its own right. It's the kind of reality-altering deus ex machina plot device that almost seems like it's too powerful to really work in a story. It does, though, and a big part of that is how it weaves through a roster of heroes and villains bold enough to take control of it. So let's talk about some of the most notable characters who have taken their turn as the bearers of the Infinity Gauntlet.