How Creed 3 Star Jonathan Majors Handles Co-Stars' Clashing Acting Styles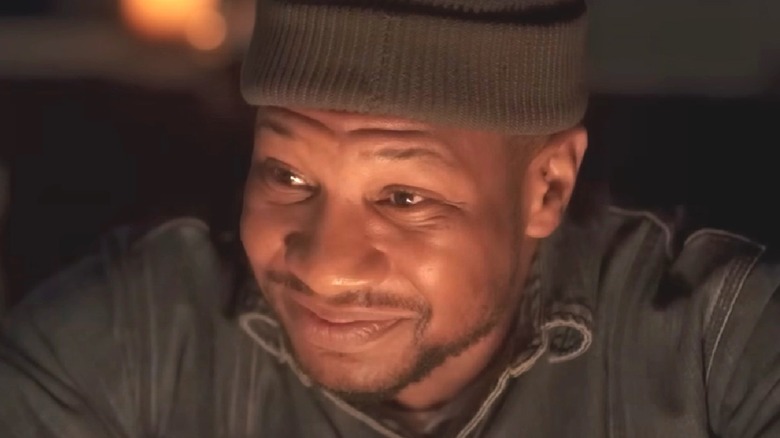 MGM
Barely a day goes by without some discussion about actors taking things too far during production. Method acting, for instance, has a strong pedigree with actors like Marlon Brando and Daniel Day-Lewis, but it's surely the most controversial. While it may produce stunning performances, actors like Jim Carrey and Jeremy Strong have faced criticism for their on-set antics. The technique has also caused some actors physical illness and mental unease.
Jonathan Majors' own approach, though dedicated and intense, depends on the particularities of the project. On the one hand, he does what's needed to get into his character's headspace. On the other hand, for occasions when other performers' styles clash with his own, the "Lovecraft Country" star has ways of moving forward. 
In an exclusive interview with Looper's sister site /Film, Majors weighed in on the acting approaches debate. While there sometimes needs to be some frank discussion, the "Creed 3" performer has ways to handle the difficult situations he may face with other actors.
Never let the conflict impair the performance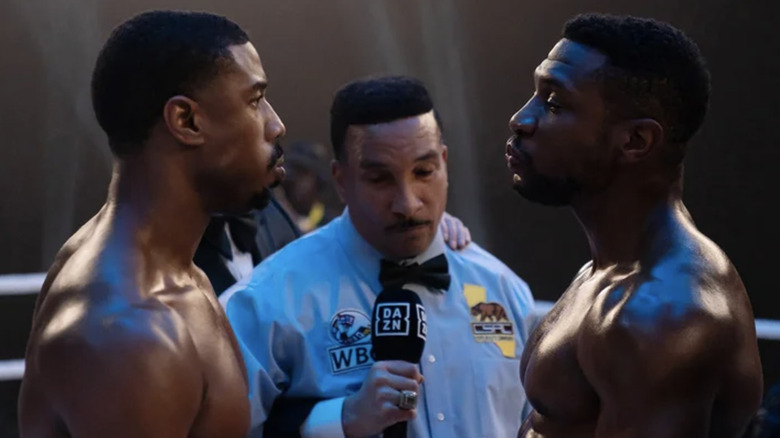 MGM
Before diving into the debate, Jonathan Majors discussed his own extensive process for getting into character. 
"I work in a particular way that I've cultivated over these years, and it changes every time," Majors said, "but it's an approach where I try to make the line between action and cut as thin as possible, and only I know what that is. Sometimes it may seem as if I'm joking around, but there's something; there's always a method to it."
Part of Majors' acting approach involves getting as deep into the character as possible. To prepare for "Creed 3," for instance, Majors turned to Nipsey Hussle and other music to get into Dame's headspace. There was also the physical work.
"It was probably a year and a half of just living like a boxer, eating like a boxer, running like a boxer." All of this served a purpose in creating Dame, which was to "keep the body physically strong, keep the mind physically focused on the task at hand." From these preparations, Majors then went into the acting process. 
"Ultimately you're playing make-believe and pretend, and the deeper you get into that world, the easier it becomes." In his method, Majors always wants to strive for realism.
Majors also talked about how some acting processes can collide. In situations where one actors' approach causes tension, Majors recommends dealing with the actor as their "pedestrian self;" although, that is not a guaranteed solution. Regardless of the situation, Majors knows what to focus on as an actor.
"I can rely on just kinda staying in my own [world] and keep it cooking." Majors said.
"Creed 3" is now in theaters.
Static Media owns and operates /Film and Looper.