Creed 3's Jonathan Majors Turned To Nipsey Hussle To Get Into Damian's Headspace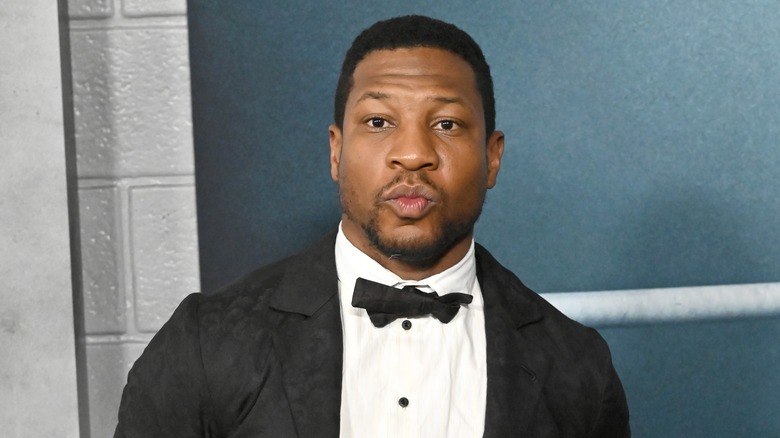 Featureflash Photo Agency/Shutterstock
The "Rocky" franchise has always been associated with music, with now-classic songs like "Gonna Fly Now" and — above all else — Survivor's "Eye of the Tiger" becoming now synonymous with the franchise. The Adonis Creed-centric spin-off series "Creed" is even more connected to the music landscape, with Tessa Thompson's Bianca herself being a singer and producer.
In updating the "Rocky" era and moving it from Philadelphia to LA, the "Creed" series has embraced modern rap artists like Tupac, Childish Gambino, Nas, Kendrick Lamar, and ASAP Rocky to fit the sound and soul of modern LA boxing culture. While the "Creed" films have long had a top-tier soundtrack, it turns out that the "Creed 3" musical influences also extend well behind the camera, being a major part of a key player's acting process.
In a new exclusive interview with Looper's sister site SlashFilm, Jonathan Majors revealed that getting into Damian "Dame" Anderson's head consistently involved putting Dame's musical favorites on loop. The talented actor noted that he constantly used a variety of musical interludes, but one particular artist dominated Majors' listens: Nipsey Hussle. 
Like Nipsey Hussle, Dame Anderson's been grinding all his life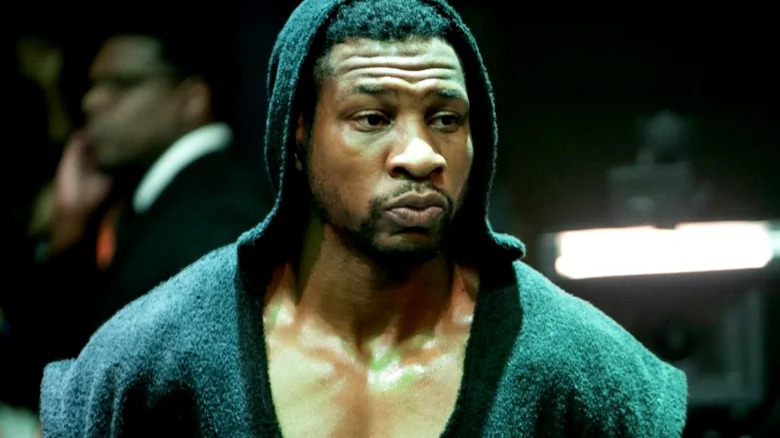 MGM
When asked about particular artists or songs that were important to his preparations to embody Damian Anderson for the film, Jonathan Majors revealed that his process did indeed involve listening to music to get into Dame's head. "I listened to a lot of Tupac, Nipsey Hussle," he explained. 
Majors noted that the latter's music became particularly useful in his preparation: "All of Nipsey's stuff was really helpful. They're from the same area, Dame and him, so that's cool." The regional similarity between them added extra layers of realism for Majors. "There's also dialect work, and so he's rapping in his LA sound," he said, explaining that "the things he's talking about are things that resonate with the world that Dame comes from, so that was very helpful" in the actor's method.
Majors also used music more broadly to tap into particular moments or emotions. "There's other songs that come from your subconscious that touch you in a way that can align you," he notes. "You write that song next to the top of the page or whatever, and there's playlist upon playlist upon playlist," he said of his process. "Those can curate it into 'This is that scene' or 'This is that moment.'"
It's a process that clearly works, with Majors delivering a powerful performance as Adonis Creed's old friend and newest hard-hitting adversary.
"Creed 3" heads to theaters on March 3.
Static Media owns and operates Looper and SlashFilm.