Sex/Life Creator Did A Deep Dive On Some NSFW Research For Season 2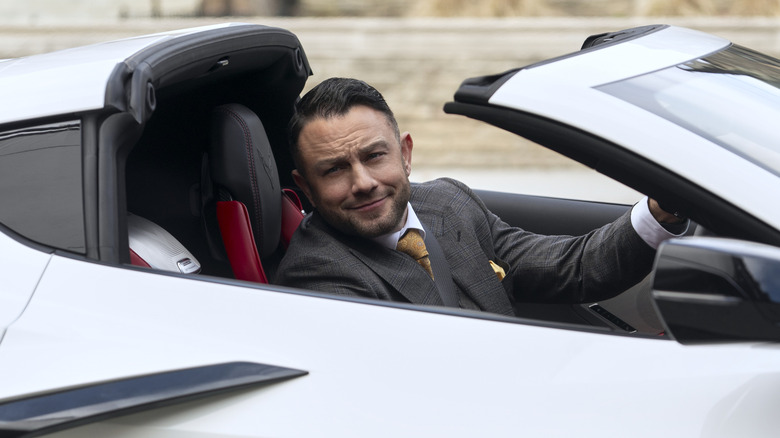 Netflix
The best stories require the most thorough research ... right?
The recently released second season of "Sex/Life" — currently streaming on Netflix — apparently required specialized research from creator and showrunner Stacy Rukeyser (a former writer and story editor on "One Tree Hill"). The erotic drama series follows Billie Connelly ("Black Adam" and "The Rookie" actor Sarah Shahi), a mother who fantasizes about life beyond her stagnant, suburban surroundings. As one would suspect, "Sex/Life" audiences are just as concerned with the series' steamy sexcapades as with its more straightforward dramatic plot. One Season 2 storyline, in particular, has caused quite a stir.
Tragically, Devon ("Friday the 13th's" Jonathan Sadowski) gets into a nasty car accident while receiving oral sex — though he remains relatively unscathed, the same cannot be said for his genitals. Surprisingly, however, this chilling event benefitted Devon's life, giving Rukeyser a chance to show off her well-researched knowledge about penile reconstructive surgery.
Stacy Rukeyser had wanted to do a story about genital enhancement for years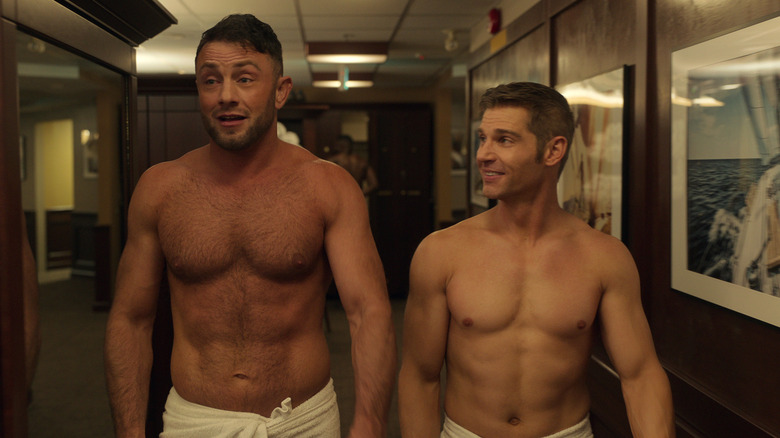 Netflix
Stacy Rukeyser spoke about the ending of "Sex/Life" Season 2 to Variety, where she declined to answer the question seemingly on everyone's mind following the finale. Was Devon's penis a prosthetic, or did Jonathan Sadowski really bare it all for millions of viewers? "I'm not sure it's a prosthetic," she laughed to the publication. "We'll never tell ..."
Though she played coy on that front, Rukeyser was eager to talk about the research she had done revolving around penis enhancement — a subject she's been fascinated with for years. "I had done all of this research on it," she said, recounting when she first developed the idea while writing a speculative script for the 2003 FX series "Nip/Tuck." When someone in the "Sex/Life" writers' room pitched the idea to Rukeyser while breaking Season 2, she was "only too eager to go down this road."
"It felt like kismet in that way," she continued. This isn't the first time "Sex/Life" has sparked bizarre speculation about using prosthetic members, with Adam Demos' notoriously well-endowed Brad Simon being the focus of last season's discussion. "I worked once upon a time for a producer who told me ... 'There are no fat women in the universe of my shows,'" recalls the showrunner. "While I really disliked that sentiment, I stored that away for a moment when I would have my own show, and apparently, in the Stacy Rukeyser universe, there are no small penises!"