TLOU Part 1 Finale: The One Impactful Thing The Game Does Better Than The Show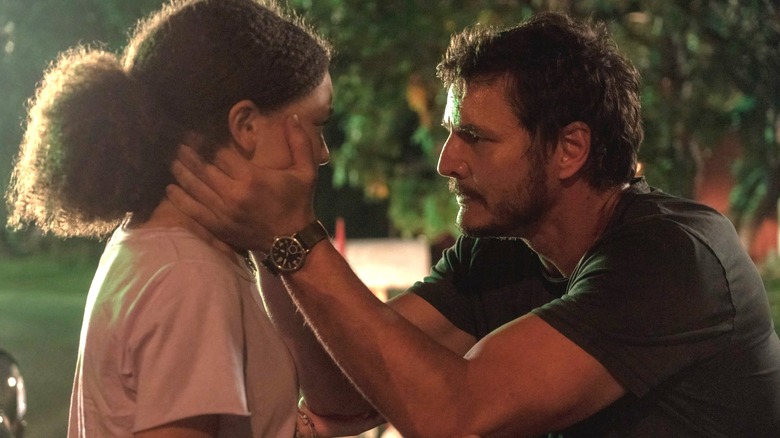 Shane Harvey/HBO
Contains spoilers for "The Last of Us" Season 1, Episode 9 — "Look for the Light"
After countless middling efforts and many outright failures at adapting video games, "The Last of Us" seems to have finally cracked the code for how to bring stories from the beloved medium to life on the screen. Now that Season 1 has wrapped up, though, viewers are no doubt going to be having the same discussions about Joel's (Pedro Pascal) grim choice at the end of the finale that gamers have been having for the last decade.
While it makes a lot of sense based on his character motivation and his traumatic experience with his daughter, Sarah (Nico Parker), that Joel made the decision he did with Ellie (Bella Ramsey) and the Fireflies, that doesn't necessarily take the sting out of his selfish and violent actions. All the same, there's one immersive aspect of how the opening and closing moments of "The Last of Us" play out in the game that makes the experience of these horrible events that much more impactful.
Putting the player in Joel's shoes makes for a more desperate situation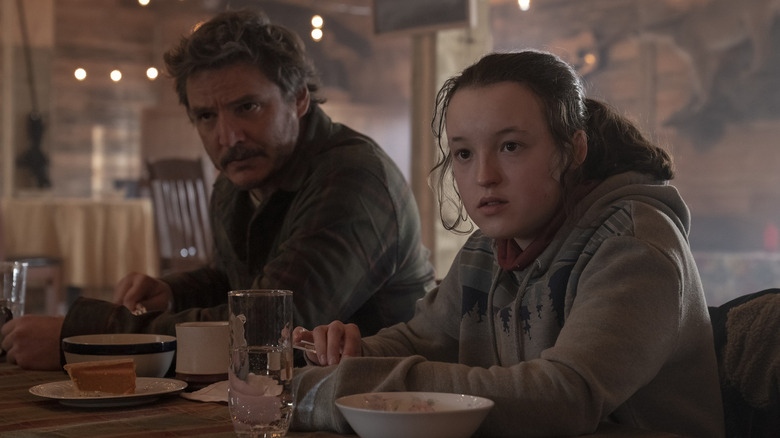 Liane Hentscher/HBO
One of the key differences between playing a video game and watching an adaptation of that experience is that the player is put into a character's position and relates to them more closely than the viewer. Due to this unique point of immersion, the mirrored moments from the beginning and end of "The Last of Us" are more effective in the survival horror game that the HBO series is based on.
This is because as the world changes into an apocalyptic hellscape at the beginning of the game, the player is forced to pick up Sarah and carry her in their arms. This experience is doubled down on at the end of the game, when the player murders the doctor before picking up an unconscious Ellie and attempting to flee from the Firefly base.
As an alarm blares and the emergency lights begin flashing on and off, the player must try to navigate Joel and Ellie out of the hospital to safety, all while not really knowing the way out. Still, it's the fact that the player starts "The Last of Us" by being forced to live through Joel's failure to save his daughter that makes them relate to him and want to save Ellie just as much as he does. Though HBO's adaptation shows that these stories are finally getting their due on the screen, differences like this go a long way to show how the experience still can't be emulated perfectly.