The Akira Reference You Missed In Creed 3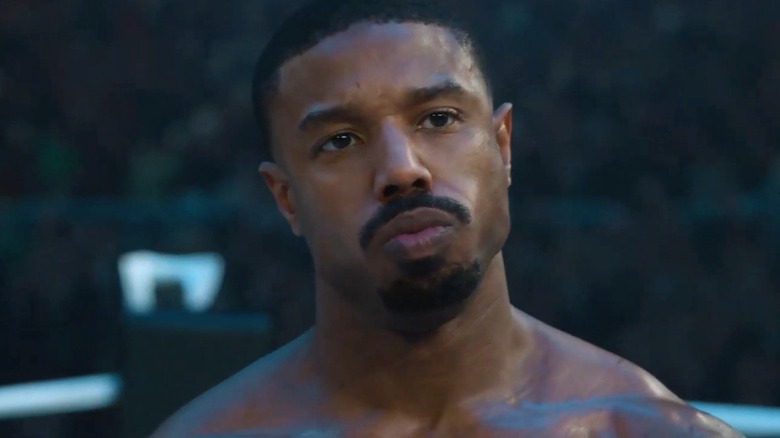 Warner Bros.
Five years after the release of its predecessor, "Creed II," "Creed III" has arrived on the silver screen for fans to enjoy. At this point, Adonis Creed (Michael B. Jordan, who directed the threequel) is living large as a boxing sensation. He's becoming a family man, and he's recognized the world over. However, his perfect world is turned upside down when his former childhood friend, Damian Anderson (Jonathan Majors), is released from prison and seeks revenge. Thus, Creed has no choice but to take this very personal challenge head-on, without Rocky Balboa (Sylvester Stallone) in his corner.
Even though Rocky isn't present in the film, it would be logical to imagine that "Creed III" — an entry in the wider "Rocky" franchise — would contain its share of references to the previous films. Although, what may come as a bit of a surprise is the fact that the movie is closely tied to famous anime works in more ways than one. As Jordan explained in an interview with Polygon, the likes of "Dragon Ball Z" and "Naruto" served as unexpected influences on the fight scenes. There was also a more subtle visual nod to a beloved title tossed in as well.
The iconic anime film "Akira" is referenced in "Creed III," and it's pretty understandable if you didn't notice.
Adonis' fight shorts pay homage to Shotaro Kaneda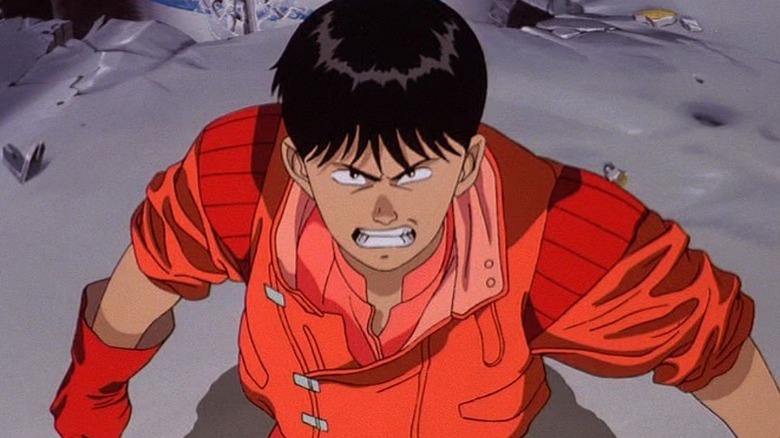 Toho
For those unfamiliar, "Akira" hit the big screen in 1988 based on the 1982 manga of the same name by Katsuhiro Otomo. It follows Shotaro Kaneda (Mitsuo Iwata), who finds himself up against truly insurmountable odds in a fight to save his friend, Tetsuo Shima (Nozomu Sasaki), from a sinister government plot. It's one of the most revolutionary anime movies in history that remains widely adored by fans decades after its premiere. Therefore, it should come as no surprise that anime enthusiast Michael B. Jordan happily incorporated an homage to it in "Creed III" via Adonis Creed's fight shorts.
"So, @thebigbadwolf44 ['Creed III' costume designer Lizz Wolfe] hits me one Sunday afternoon in 2021 and was like: 'Raph! Michael loves anime so much, what if we pitch him some Akira inspired shorts?' We took inspo from the design lines of Kaneda's classic fit, and he loved it," revealed designer Raphael Phillips on Twitter. He showed off a digital render and the fully-realized fight shorts, along with a shot from the movie of Michael B. Jordan wearing them. With this story in mind, it's impossible not to notice the similarities between Kaneda's jacket and Creed's shorts. Not only are they the same color, but they have similar stitching and padding that bring them even closer in terms of design.
"Creed III" is now playing in theaters everywhere.