Wilmer Valderrama Missed Being A 'Flat Out Idiot' On That '70s Show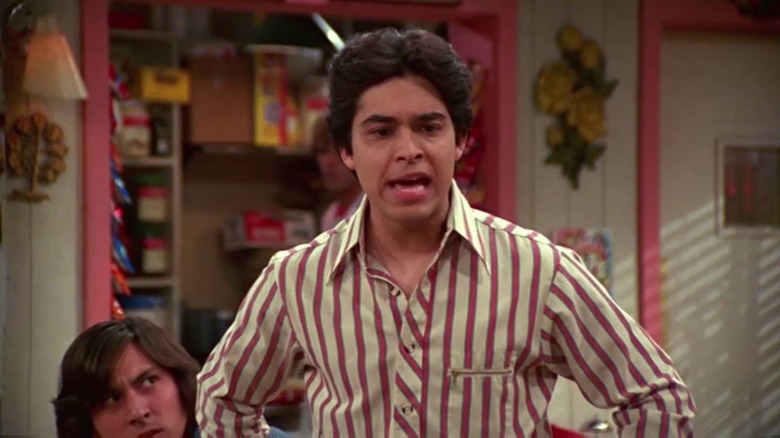 Fox
"That '70s Show" truly launched its cast of young stars into the stratosphere. They may have been nobodies when the sitcom first came on the air in the late 1990s, but they had their pick of projects once the show ended its run after eight seasons. Topher Grace, Ashton Kutcher, and Mila Kunis have starred in a myriad of film projects. Laura Prepon got a sizable role in Netflix's "Orange is the New Black." And Wilmer Valderrama can most recently be seen as a regular cast member on "NCIS."
Valderrama's Fez on "That '70s Show" was obviously his breakout role, and he's enjoyed a decent amount of success since the show ended. He's had voiceover roles in high-profile animated movies like "Encanto" and "Onward," and he's appeared in projects from all sorts of genres, including "From Dusk till Dawn: The Series." But he'll always hold a soft spot for his time doing predominantly comedy on "That '70s Show."
Wilmer Valderrama has always had a need to make people laugh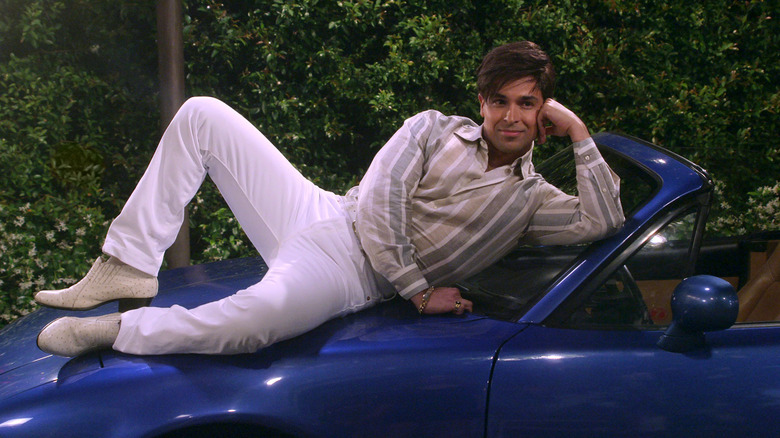 Courtesy of Netflix
Wilmer Valderrama doesn't necessarily get a ton to do to flex his funny bone on "NCIS," but he did recently star in the rebooted "That '90s Show" for Netflix. He reprised his role of Fez in a few episodes, filling in audiences for what the character has been up to all of these years later. It gave him a chance to show that he still had comedic chops after spending quite a bit of time mostly dealing with dead bodies on "NCIS."
But Valderrama holds a special place in his heart for "That '70s Show" and being able just to let loose with his silly side. Back in 2019, the actor sat down with People to discuss his career, and a sizable chunk of that went toward his sitcom days on "That '70s Show." He says, "I really miss doing comedy. I miss being just flat-out an idiot on television, like I really miss coming up with weird-a** s*** to do."
Of course, it sounds like he's enjoyed his time on "NCIS" and working on dramas, but comedies are definitely still something he's interested in. He went on to say, "Once you have a taste of making people laugh, you know, once a comedian it's always in you." Since "That '90s Show" has been renewed for a second season, hopefully, Valderrama gets a chance to come back and relive the wacky persona that is Fez.