Michelle Yeoh's Dormant Star Trek: Discovery Spin-Off Section 31 Is Apparently Still In The Works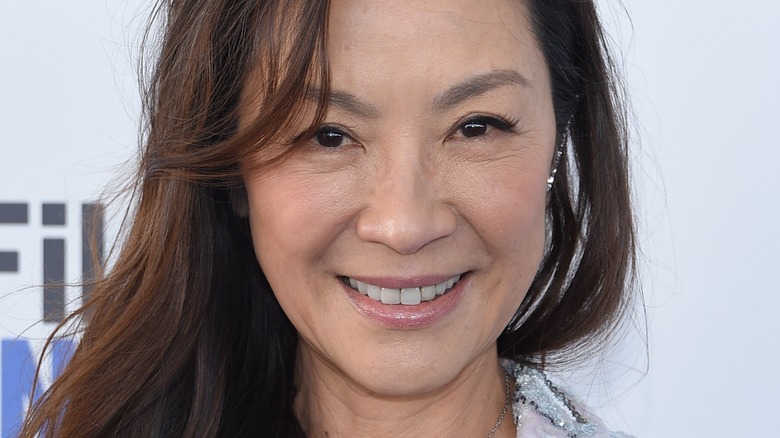 DFree/Shutterstock
In an era where streaming services are all the rage, and mainstream audiences continue to eat up anything connected to recognizable properties, it should come as no surprise that the "Star Trek" saga is expanding in all directions. Under the watchful eye of Alex Kurtzman, the franchise has grown especially prevalent on television in recent years via the Paramount+ streaming service. The likes of "Star Trek: Strange New Worlds," "Star Trek: Picard," and "Star Trek: Lower Decks," among others, have done a great job building on previous pieces of "Star Trek" media while blazing their own trails.
As these titles and a few more have found standout success on TV, some "Star Trek" productions have struggled to leave the runway. Case in point, "Section 31," which was initially announced all the way back in 2019 yet hasn't made many strides in becoming a reality. The program was advertised to star Michelle Yeoh's Captain Philippa Georgiou — who made her franchise debut on "Star Trek: Discovery" — as she embarks on all kinds of adventures as a part of Starfleet's Section 31 division. However, given how long the series has taken to get a move on, it's fair to wonder if it has been scrapped entirely.
In reality, "Section 31" is apparently still on its way down the production pipeline. It just seems to be taking its sweet time.
Section 31 is still in active development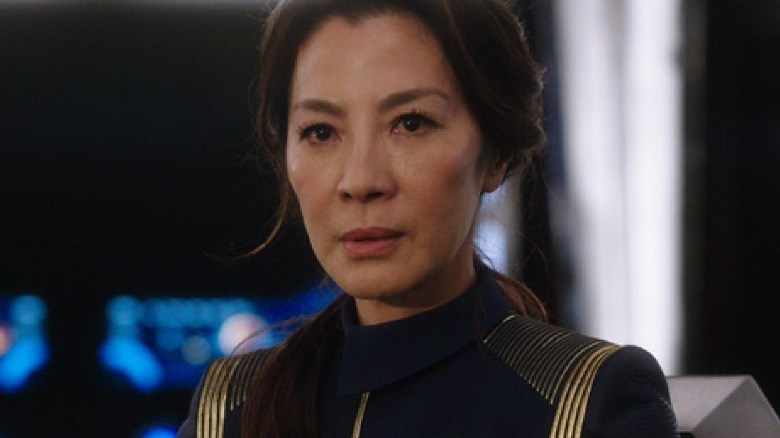 Paramount+
TVLine provided "Star Trek" fans with a long-overdue update on the "Section 31" series, revealing that it's still in the cards. Tanya Giles, the chief programming officer of Paramount Streaming, confirmed as much at a Television Critics Association press tour event. Giles shared that there's still lots of talk surrounding the series and noted that it's still in active development after all this time. Unfortunately, she had nothing else to offer those hoping to see "Section 31" reach their TV screens, so we'll just have to keep our fingers crossed that it'll start to pick up steam sooner rather than later.
Michelle Yeoh has been on an incredible run lately, featuring in "Everything Everywhere All at Once," "The Witcher: Blood Origin," and more as of late, but much like the "Star Trek" faithful, she hasn't forgotten about "Section 31." In fact, Yeoh expressed to Entertainment Weekly in February 2022 that she's incredibly hopeful that "Section 31" eventually makes it to the starting line. "I hope that as Alex [Kurtzman] has promised, we are going to be doing 'Section 31,'" she said, describing it as a wild series that comes off as "Mission: Impossible" meets "Guardians of the Galaxy" in space.
"Section 31" sounds like it has tons of potential, so it's good to hear that it hasn't been tossed in the bin. Fingers crossed for Michelle Yeoh, Alex Kurtzman, and the entire "Star Trek" fanbase that it makes it out of development limbo in the near future.