The Hellboy Reboot Has Already Found Its Lead In Deadpool 2's Jack Kesy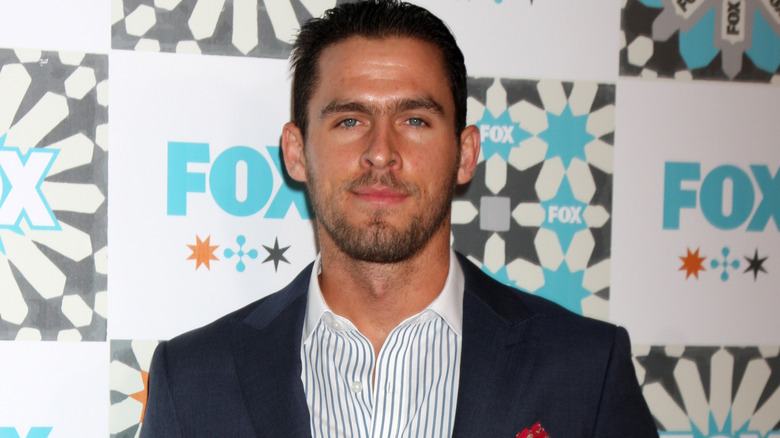 Kathy Hutchins/Shutterstock
Plans for the upcoming live-action reboot of "Hellboy" were only just announced several weeks ago, but the production has already confirmed the casting for the movie's lead.
Despite director Neil Marshall spearheading a "Hellboy" reboot movie in 2019, the franchise was confirmed in February to be undergoing yet another overhaul for its next cinematic adaptation. Rather than sporting the "Hellboy" branding, this new movie is simply titled "The Crooked Man" (not to be confused with James Wan's aborted "The Conjuring" spin-off) and will focus on a younger Hellboy's battle against the titular villain from the original comics. "Hellboy" creator Mike Mignola is co-writing the script for the new movie.
While both Ron Perlman and David Harbour have fronted previous "Hellboy" productions as the red-hued demonic investigator, "The Crooked Man" is starting completely fresh on the casting front. Most of the major players who will feature in the movie are yet to be revealed. However, the lead actor has been announced, and it's someone who's no stranger to appearing in comic book films. As it turns out, "Deadpool 2" star Jack Kesy has signed on as the new Hellboy.
Kesy will don the Hellboy horns in The Crooked Man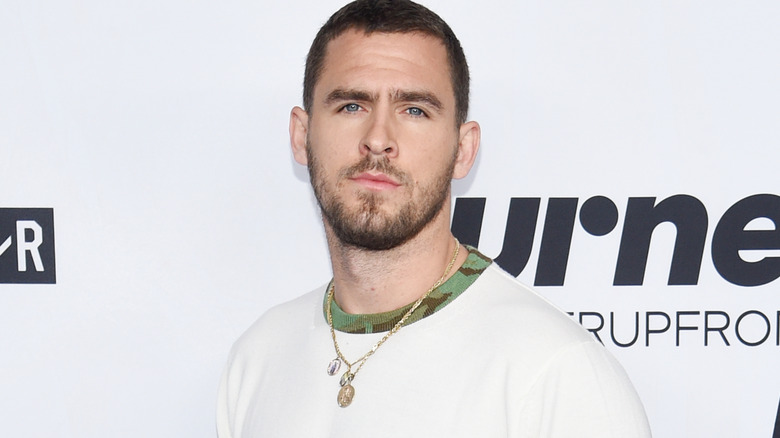 Dimitrios Kambouris/Getty Images
As confirmed by Variety, TV and film actor Jack Kesy is set to portray Hellboy in "The Crooked Man." Viewers may know Kesy from a previous comic book adaptation, notably appearing in 2018's "Deadpool 2" as the villainous Black Tom Cassidy. He has several other major credits under his belt as well, having been a part of the 2017 box office flop "Baywatch" reboot, the Prime Video 2021 movie "Without Remorse," and the early seasons of Guillermo del Toro's "The Strain" as the vampiric Master.
Film production company Millennium Media, which is developing "The Crooked Man," released a statement regarding Kesy's casting. "Jack Kesy is a dynamic actor who has the ability to morph into his roles," Millennium Media co-president Jonathan Yunger stated. "His talent and stature are perfect for this younger Hellboy. I was very impressed with him while working together on 'The Outpost.'"
While it remains to be seen how Kesy's incarnation of the historic comic book character is received, it seems that the creative team surrounding the movie is confident about the casting. As for when viewers will be able to make up their mind on Kesy's Hellboy portrayal themselves, no release date or window for "The Crooked Man" has yet been announced.