Chicago PD Fans' Hearts Are Melting Over Adam As A Dad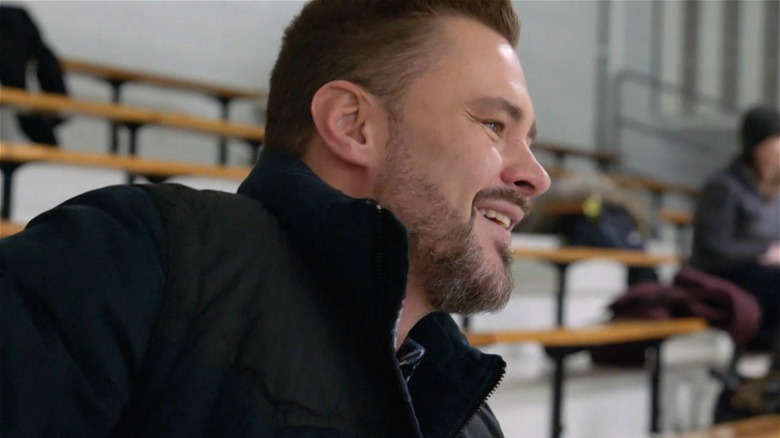 NBC
For all the hard-edged criminal catching that the cast of "Chicago PD" spends most of their time doing, the show also isn't afraid to explore a softer, more personal side of its various characters. The undercover cop extraordinaire Adam Ruzek (Patrick John Flueger) is a prime example, with the show often taking the time to delve into his familial backstory or his troubled yet passionate romance with fellow officer Kim Burgess (Marina Squerciati). However, recent installments of "Chicago PD" have given viewers a look at yet another personal layer of Adam's character.
"Chicago PD" Season 10, Episode 15, titled "Blood and Honor," put Adam's undercover skills to the test once again — this time to infiltrate a drug smuggling business that has turned deadly. However, in-between all the high-tension scenes of Adam's sting operation, viewers also got a fresh look at how things are going between the officer and Burgess' adoptive daughter Makayla (Ramona Edith Williams). Thankfully, it seems that Adam has continued to settle into his role as Makayla's guardian and father figure quite comfortably, and fans couldn't be happier to see the pair's bond.
Fans love Adam and Makayla's scenes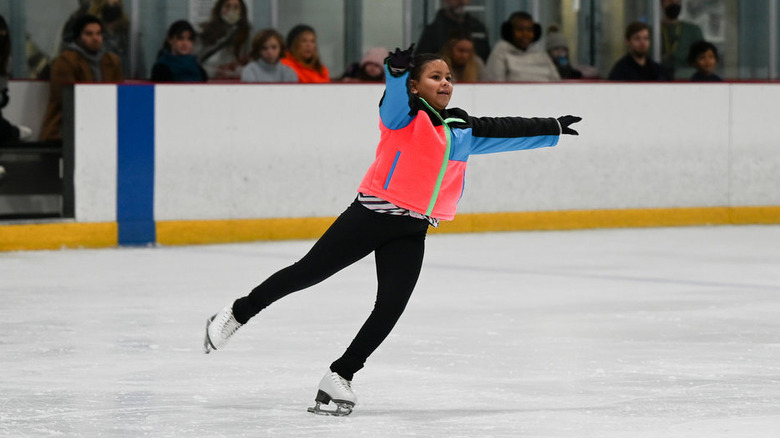 Lori Allen/NBC
"Chicago PD's" "Blood and Honor" episode features a couple of touching scenes between Adam and Makayla. The episode kicks off with the officer taking the girl to an ice rink for some skating fun. Later on, Adam returns home after a particularly brutal shift and shares a nice moment with Makayla before he wishes her goodnight. 
After the episode aired, several viewers took to social media to express their happiness about Adam and Makayla and their continuously growing bond. "Can we have more Adam and Mak scenes please??? They are just too precious!!!" @GeminiPrncs85 tweeted. " Other fans also appreciated seeing a softer side of Adam. "Daddy Adam!!! Dis tew much. My heart!" @Danyell_77 tweeted.
Adam may be passing the dad test with flying colors, but he's not officially Makayla's dad just yet. When asked by TV Line whether he thinks Adam would want Makayla to call him her dad at this point, Patrick John Flueger explained the pair's nuanced dynamic. "I don't think he's in any rush to have some sort of title," he said. "I think he already feels it. Burgess has the parenting on lockdown. He's happy being her friend if nothing else." In any case, fans are sure to get more of Adam and Makayla in the future, along with plenty of Burzek moments.